Whether you are new to medical aesthetics or already an active provider, obtaining practical, up-to-date perspectives from industry experts is one valuable tool to staying ahead. James Mirabile, M.D., FACOG joins Cutera and other medical professionals at the Aesthetic Practice Summit May 19-20, 2018 in Miami, Florida. Guests will learn about new face + body procedures, what's new and exciting in the aesthetics industry and live demonstrations on lasers and injectables. To learn more more about Cutera non-surgical devices and training opportunities, visit online at cutera.com.
Proud to be a part of the Cutera Mommy Makeover North America tour during the month of March 2018. James Mirabile, M.D., FACOG joined a multi-location educational summit teaching other physicians and medical professionals about the latest advancements in non-surgical options for fat reduction and vaginal rejuvenation. Seeing first hand the benefits Mirabile M.D. patients have received with truSculpt 3Dand Juliet, Dr. Mirabile is excited to share these results and best practices with colleagues from the U.S. and Canada. 2018 Cutera Mommy Makeover stops: Tampa, FL; Ottawa and Vancouver, Canada; Chicago, IL; San Antonio, TX; Jackson, MS; Los Angeles, California. 
James Mirabile, MD, FACOG, founder  and owner of Mirabile M.D. Beauty, Health & Wellness in the Kansas City metro area and Medical Director of SottoPelle, presents an hour-long webinar on pellet hormone therapy basics and how it can revitalize a medical practice.
January Webinar Recording: Pellet Hormone Therapy – a Primer for Clinicians
Topics Covered:
General questions to help identify HRT candidates
The benefits of pellet HRT for women and men
An introduction to Pellets
Overview of Pellet efficacy and safety
Types of patients who benefit most from Pellet HRT
Pellet insertion overview
Explaining the financial value of Pellet HRT to patients
Monitoring hormones during 

treatment 

The future of Pellet HRT and trends
Q&A
WEBINAR: Introducing Juliet, a Breakthrough Treatment for Women's Intimate Health.
Thursday, Mar 15, 2018, 04:00 PM PT
Speaker(s):
James Mirabile, M.D., FACOG
Mirabile M.D. MedCosmetic
Overland Parks, KS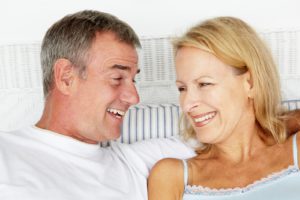 Women's health is one of the fastest growing segments, and it continues to gain momentum as more than 50% of women suffer from symptoms associated with intimate wellness. Juliet is a 9240nm Er:YAG laser designed to stimulate collagen and revitalize the vaginal tissue to address symptoms associated with intimate wellness and vaginal relaxation syndrome.
Physicians may join Dr. James Mirabile as he discusses the clinical and practical advantage of the Juliet laser for women's intimate health and share his tips and techniques for successfully introducing women's health into your medical and aesthetic practices. Register here.