Body Sculpting Treatments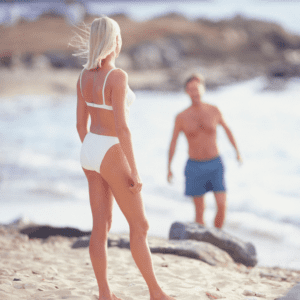 Body sculpting is a non-surgical treatment option to reduce fat, tone muscle, and improve skin laxity. With no surgery or downtime, non-surgical body sculpting has become a desirable solution for those wishing to trim, tone or tighten problem areas. 
Non-surgical body sculpting can be performed on virtually any area of the body including  the abdomen, love handles, back, legs, arms.
Many of our patients seek body sculpting for areas that are resistant to diet and exercise or to tone and tighten after pregnancy or weight loss. 
Evolve treatment abdomen. Photos courtesy of InMode. 
Mirabile M.D. MedCosmetic patient. Patient received 1 Morpheus8 treatment to abdomen. After photo taken 3 months post treatment.
Body Sculpting Treatment Options
We offer multiple treatment options for fat reduction, toning and tightening areas of the body. Our experienced medical spa team will work with you to determine the best device and treatment protocol for your specific goals.
Evolve by InMode is a non-surgical body sculpting solution that reduces body fat and remodels muscle and skin — with no downtime. Using three modalities, Evolve Tite, Evolve Tone, and Evolve Transform, we'll customize a treatment series for your specific needs. 
Morpheus8 Body by InMode uses radiofrequency technology to reduce fat, improve laxity and give an overall improvement to skin tone and appearance. 
Q: What is body sculpting?
A: Body Sculpting is a treatment that uses non-invasive devices and technology to provide a controlled reduction of fat, tissue remodeling, skin tightening or muscle stimulation.
Q: How long do results last?
A: While the treatment offers a permanent destruction of fat cells, it's still important to maintain a healthy diet in order to maintain results. Treatments for skin tightening or muscle building may require maintenance treatments.
Q: How long does it take.
A: Non-surgical body sculpting treatment times and number of treatments needed varies by technology. Morpheus8 Body is typically recommended as a series of three treatments. Evolve require a series of six treatments.
Q: Is body sculpting painful?
A: In most cases, non-surgical body sculpting treatments are painless. At Mirabile M.D., we do offer pain management options if needed.
Q: Can I resume normal activities after a body sculpting treatment?
A: Yes, there is no downtime with non-surgical body sculpting and you can resume all normal activities following treatment.