Bridget Webb, APRN Gynecology/BHRT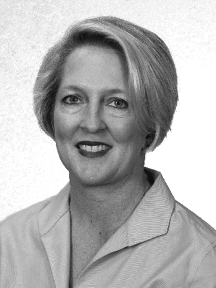 Bridget Webb joined Dr. Mirabile in 1996. Bridget attended the University of Kansas for her Bachelor of Arts, Psychology, then continued her education at Avila College and received her Bachelor of Science in Nursing in 1996. Bridget decided to further her education in women's health and graduated from University of Missouri – Kansas City in 1999 with her APRN and has happily practiced as a Women's Health Care Nurse Practitioner with Dr. Mirabile ever since.
Bridget's areas of expertise include well woman care, weight management programs, treatment of abnormal pap smears, and bio-identical hormone replacement.
When Bridget is not seeing patients she enjoys time with her husband and two sons, cooking, reading and exercising.