Medi-Weightloss Testimonials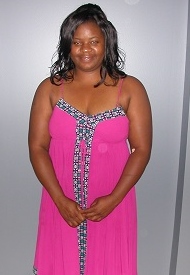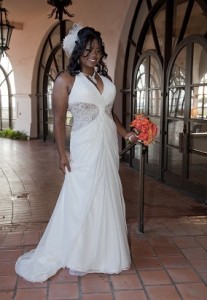 Medi-Weightloss®, MedCosmetic and Bio-Identical Hormone Replacement Therapy Patient
"

My journey with Mirabile M.D. started with a google search of Bio-Identical Hormone Doctor's in Kansas City. I went in for my hormone replacement therapy appointment and met with the man himself….the mighty Dr. Mirabile. He treated me like a relative he hadn't seen in years.  I felt so comfortable and relaxed and was really impressed with his bedside manner.  During my appointment I noticed a sign for Dr. Mirabile's weight loss program, Medi-Weightloss. As someone who has tried several weight loss plans and yo-yo diets over the past 12 years, this really caught my attention. So I started my Bio-Identical Hormone Replacement Therapy and the very following week, I also joined Medi-Weightloss. Within a month of my first visit, I lost 18 lbs and I was feeling so good on my hormone therapy I didn't know what to do with the energy.  I was already in another medically supervised program at a local hospital where I was told I shouldn't lose more than 1 lb a week and I thought to myself, 'ain't nobody got time for that'.  Then, when my boyfriend at the time proposed I said, 'good timing dude, we can so totally do this, just give me a couple of months.'  As the weight kept coming off, I felt better physically and mentally. And, the staff there is so sweet!  In preparation for my wedding day, I began to explore facial treatment options with Mirabile M.D. MedCosmetic. The ladies were very professional and knowledgeable. Best of all, they were honest with me and advised me not to do anything too drastic right before my wedding. We did a HydraFacial M.D. treatment just before the big day.  My boyfriend, who never really pays attention to details like that, told me that I was glowing!  By the time my wedding day arrived, I was 30 lbs lighter, brighter and physically in greater shape than I have been in over 12 years.  I was worried that I would fall off the healthy eating plan during my destination wedding trip but I stuck to the plan without even trying because they teach you how to eat right for the rest of your life — it worked for me without even thinking about it.  I found no pleasure in stuffing myself and then feeling uncomfortable later.  I just wasn't going back to my old ways.  Medi-Weightloss taught me a lot about my body and how good it feels to eat healthy.  Going to Mirabile M.D. is definitely one of the best decisions I have ever made for myself and the cost? Priceless.  Dr. Mirabile and his staff are just the best team to work with no matter what you need – whether it's Bio-Identical Hormone Replacement Therapy, Medi-Weightloss or MedCosmetic.  They all literally gave me a makeover on my journey to be, I might add, a gorgeous bride.  It's a one stop shop for me and besides, sometimes you wanna go where everybody knows your name

." 

Ms. Zondiwe Zyambo
Medi-Weightloss® and SottoPelle® Patient
"I have been involved in sports and fitness my entire life. Over the years as my energy levels have decreased, my weight has increased. I've tried many diets, without much long-term success. In fact, at one time I lost 60 lbs. only to re-gain it within a year. In November of 2013, my friend and local restaurant owner, Jasper shared the secret to his weight loss success, Medi-Weightloss®. I thought… if Jasper, who is constantly surrounded by food temptations, can lose weight on this program, than so can I! Upon joining Medi-Weightloss, I was very impressed with the friendliness of the staff. The dietitians and nutritionists are incredibly supportive and I look forward to my weekly counseling and weigh-ins. Not only do the weekly visits add accountability, but the counselors provide me with useful tips and suggestions for adhering to the program while dining out. As someone who is very busy and always on the go, this gave me a practical solution for losing weight while maintaining my lifestyle. I lost 30 lbs. in three months and feel confident about reaching my goal soon.
As I lost the weight, I began to think about the other areas of my health and well-being. I had been struggling with the symptoms of low testosterone, but was honestly skeptical about the effectiveness of treatment. Plus, let's face it – men don't like to admit that they aren't getting any younger! While at Medi-Weightloss, I noticed that Dr. Mirabile and his team also offered bio-identical hormone replacement therapy for men. I did some additional research, talked it over with my wife, and then made the decision to give it a try. After a simple blood test to identify my current hormone levels, I had bio-identical hormone pellet therapy, SottoPelle®.  About a week and a half later, I was shocked at how great I felt. I honestly couldn't believe the difference in my energy levels and increased libido. My workouts have improved and I've had no side effects. At times I feel it's too good to be true!
In less than six months I've made significant improvements to my overall health and well-being. I recommend Mirabile M.D. to anyone who is considering weight loss or hormone replacement therapy. The staff is friendly and knowledgeable." Paul Scruggs
Case Study – actual Medi-Weightloss® Patient. Overland Park, KS
A 57 year old male with a history of insulin resistance, high cholesterol and extremely high triglycerides joined Medi-Weightloss in May 2013.  Nine months after joining the program, the patient decreased his BMI and made significant health improvements! Through weekly nutritional counseling, dietary changes and weight loss, the patient made the following health changes:
BMI decreased from 30.5 to 27.7 (BMI over 30 indicates obesity)
Total Cholesterol decreased from 254 to 152 (healthy range:  less than 200)
Triglycerides decreased from 1580 to 155 (healthy range:  less than 150)
Fasting Blood Glucose decreased from 151 to 121, indicating improved insulin resistance (healthy range:  less than 100)
Elevated liver enzymes now within normal limits, indicating a reversal of fatty liver disease.