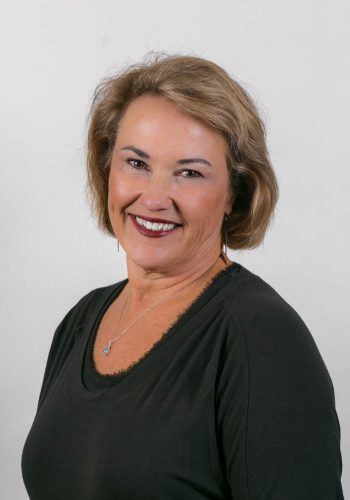 Sandy Edwards APRN, started her undergraduate education at Kansas State University, then transferred to Washburn University in Topeka where she became an RN with her BSN. She received her MSN at University of Missouri Kansas City (UMKC) in nursing education in 2002. She served as a Nursing Professor at UMKC and Johnson County Community College.
In 2007 She completed her Family Nurse Practitioner training at the University of Kansas Medical Center, then passed her certification boards as a Family Nurse Practitioner. Sandy spent many years as a RN 1st assistant in gynecology, cardiac and neuro-surgery.
In 2012, Sandy began working in bio-identical hormone pellet therapy. She received training on various pellet therapy dosing methods including Sottopelle. Sandy joined Dr. Mirabile's hormone therapy team in 2013. Sandy enjoys helping her pellet therapy patients return to a hormonal balance. When Sandy is not working she spends time with her three boys at KC Royals, KC Chiefs and KSU Wildcat games. She enjoys exercising, walking her dogs, and traveling.