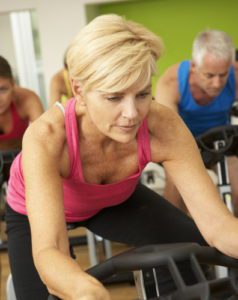 What is Uterine Ablation For?
About 10 million women suffer from heavy menstrual bleeding. Many women begin to experience heavy and/or irregular bleeding in their 30s and 40s, as they begin to get closer to menopause. Heavy periods are more than just a hassle – they take a physical, social, and emotional toll as well.
Uterine ablation, also referred to as endometrial ablation, is a quick, safe and simple procedure to lighten or stop your periods.
Are You a Candidate for Uterine Ablation?
Not all women are candidates for uterine ablation. Uterine ablation is for pre-menopausal women with heavy periods due to benign causes who are finished childbearing. Answering these questions will help you start a discussion with your Mirabile M.D. gynecology provider:
Do you feel limited because of your heavy period?
Does your period last too long and/or come to frequently?
Are you bothered by the amount of your bleeding?
Do you have to get up at night to change your feminine hygiene product?
Do you experience symptoms such as fatigue, anxiety and irritability with your cycle?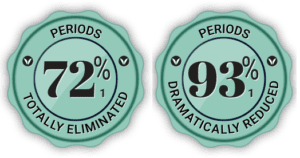 Minerva® Uterine Ablation Treatment
The Minerva treatment is a one-tine solution to reduce your heavy periods. It's a quick, no-incision procedure that is done in an outpatient surgery center. A clinical study found that at one year after the Minera treatment the following benefits were seen:
93% of patients had their heavy bleeding reduced to normal or less.
72% of patients had no bleeding*.
Almost half of the patients with menstrual cramps said that it decreased after the Minerva procedure.
92% of patients were satisfied with results.
95% of patients would 'maybe' or 'definitely' recommend the procedure to a friend or relative.
*No monthly bleeding was based on menstrual bleeding during the 30-day time period prior to the follow-up visit or phone call.
James Mirabile, M.D., FACOG is proud to be the first physician in the world to use the Minerva device, following FDA clinical trials. Learn more about Minerva.
Uterine Ablation Benefits
Uterine ablation can do more than just stop the bleeding. Many women who've had the procedure say they are now able to spend more time at work and on daily activities, participating in more social and athletic outings now that they no longer suffer from heavy bleeding. They also report improved energy levels, better moods, and a boost in self-confidence. And many also had a significant reduction in painful periods and PMS symptoms like irritability. Uterine ablation is covered by most major insurance.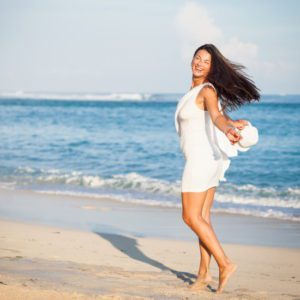 Uterine ablation is performed in an outpatient setting. Patients may experience cramping following the procedure that typically subsides in a day or two.
Pregnancy following uterine ablation is not recommended as it can be dangerous. Uterine ablation is not for those who have or suspect uterine cancer, have an active genital, urinary or pelvic infection, an IUD or a metal uterine implant. Uterine ablation is not a sterilization procedure. Rare but serious risks include but are not limited to thermal injury, perforation and infection. Temporary side effects may include cramping, nausea, vomiting, discharge and spotting.