excel V

Among our state-of-the-art lasers, we offer the Cutera® excel V. The excel V laser system, with three unique laser modes, offers the flexibility to treat more vascular conditions than existing pulsed dye and KTP lasers. This non-ablative laser system provides overall facial rejuvenation and specifically improves:
Hyperpigmentation, small facial vessels, leg veins, rosacea, cherry angiomas, port wine stains, acne, bruising, non pigmented lesions, overall skin revitalization and collagen stimulation.
Continuous Contact Cooling is used throughout the treatments providing optimal patient comfort. In many cases, multiple treatments may be required to achieve optimal results. Your provider will recommend a treatment plan customized to your specific goals.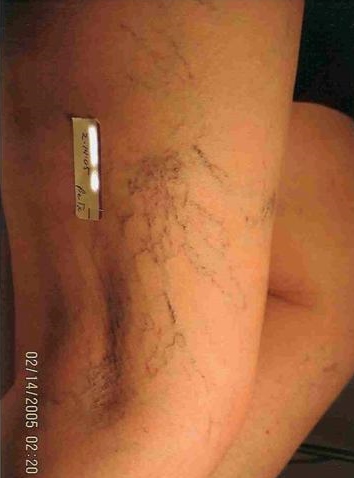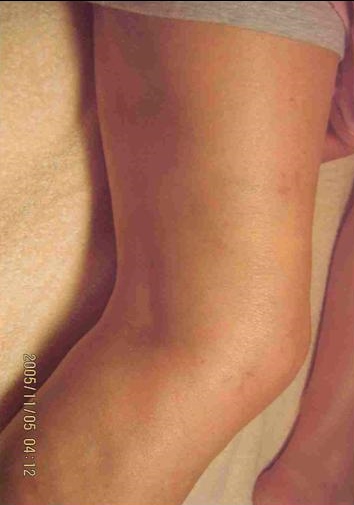 After 5 excel V laser treatments. Area of concern: leg veins. Photos courtesy of Cutera.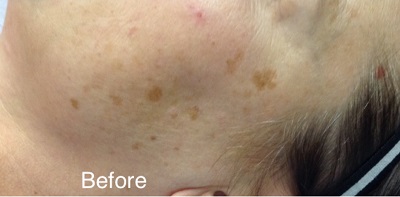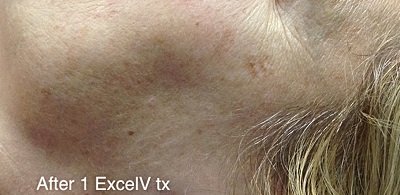 After 1 excel V laser treatment. Area of concern: hyperpigmentation. Mirabile M.D. MedCosmetic patient.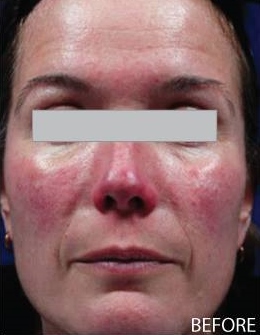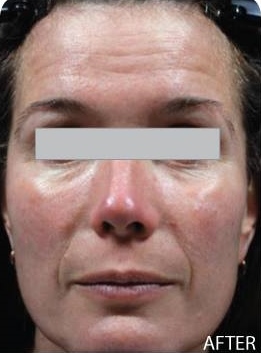 After excel V laser treatment. Area of concern: Rosacea. Photos courtesy of Cutera.