Botox® and Dysport® are neuromodulators (also known as neurotoxins) that safely and effectively smooth facial wrinkles, prevent future wrinkles from forming, smooth cobblestone/golf ball chin, reduce underarm sweat (hyperhidrosis), improve jawline definition and neck appearance (Nefertiti lift), and correcting a gummy smile.
Collagen is what gives volume, flexibility and strength to healthy, young skin. As part of the aging process, your own natural collagen breaks down, diminishing facial volume and elasticity. This loss of elasticity and volume results in wrinkles, facial folds and skin laxity – all of which rob your skin of its youthful, fresh appearance.
Sculptra® Aesthetic is a facial injectable that works gradually in a series of treatments including under eyes, anti-aging and wrinkles — on average, three injection sessions over a few months — for a subtle, more youthful looking appearance. Sculptra Aesthetic provides gradual results that can last more than two years.
If you're interested in a nonsurgical way to reduce fullness beneath your chin, Kybella® may be right for you. Kybella is a first-of-its-kind injectable treatment for adults with submental fullness that destroys fat cells under the chin.
Micro-Tox Infusion delivers anti-aging serums under the skin with virtually no pain or downtime. Our Infusion Bar hosts a variety of Anti-Aging Cocktails which boost collagen production while targeting signs of aging.
SkinPen® is a microneedling procedure that stimulates your own natural collagen production correcting many common skin conditions and improve your skin's overall health and vibrancy.
VI Peel®, from the Vitality Institute line, is a chemical peel that can be performed on the face, neck, or hands. It is used to improve a variety of skin conditions while improving your skin's overall health and vibrancy.
The Co2 Lift is an anti-aging treatment for the face and neck improving many common conditions and providing an immediate improvement to your skin's brightness and radiance.
Dermaplaning offers a noticeable, immediate improvement to skin texture and tone. Skin will appear softer and skin care products will penetrate more effectively.
Also known as the Red Carpet Facial, Hydrafacial® has become a popular treatment across the United States and has been featured extensively in the media while earning rave reviews from many celebrities.
Well-groomed and shaped brows are very important. The brows 'frame your face and should never be neglected. Our licensed esthetician will evaluate the frame of your face and your own natural hair growth to determine the best shape for your brow.
A relaxing facial that will leave your skin glowing! The You Glow Girl Facial will leave your skin softer, smoother, and brighter.
Laser & Radiofrequency Services
Secret® RF is a RF (Radio Frequency) laser microneedling treatment that improves signs of aging, revitalizes the skin and corrects many skin conditions. Secret RF is safe, effective and good for all skin types.
Morpheus 8, by InMode, is a radiofrequency laser microneedling treatment that stimulates collagen to tighten and firm skin on the face and body. Morpheus 8 is safe for all skin types and colors.
The traditional methods of tweezing, shaving, waxing and chemical depilatories are temporary and sometimes painful. Increasingly, men and women of all ages are turning to Laser Hair Removal. At Mirabile M.D. MedCosmetic, we are experts in the field of laser hair removal.
The Venus laser is an ablative laser – meaning it removes several layers of skin to reveal fresh, health skin while also stimulating collagen production. The Venus can be used to treat face, neck, chest and hands.
Active FX laser yields remarkable, long-lasting results. With just one treatment, patients will see significant improvement to overall skin elasticity, tone and texture.
The award-winning excel® V+ Laser treats sun damage, age spots, and vascular related conditions including spider veins, leg veins, rosacea and more. 
Intense Pulsed Light (IPL) uses broad spectrum light with customized wavelength range to treat a variety of concerns including sun damage, vascular lesions, redness and rosacea.
PICO Genesis offers one of the most advanced laser treatments for pigmentation, including sun damage and melasma, as well as overall skin revitalization. With no downtime!
Laser Genesis stimulates the body's natural collagen production to improve wrinkles and overall skin health. Laser Genesis reduces enlarged pores, sun damage, redness in the skin, and textural issues.
Evoke, from InMode, is a clinically proven radiofrequency device that delivers volumetric heat to tighten skin on the face and chin/jawline. 
Ultherapy, from Ulthera, is known as the non-surgical face lift! Ultherapy® uses focused ultrasound technology to gradually strengthen and tone your skin from deep within.
Fortunately, de-inking has progressed from a so-so, time-consuming process to a much faster, safe and effective method. Finally, that unforgettable tattoo can become forgotten with the most advanced laser tattoo removal technology available on the market – enlighten®.
While many eyebrow microblade treatments produce wonderful results, the increase in popularity has also led to an increase in issues. Disappointment in results and changing of ink color over time are just a couple of examples of microblading regret. The enlighten laser is very effective at correcting microblading gone bad.
What you do in your 20s and 30s will affect how you look in your 40s, 50s and beyond. Adding Clear + Brilliant® to your collection of skin care tricks – at any age – will help you recover the glow, luminosity and smoothness your skin, and you, deserve.
Improve the skin's overall appearance with improved tone and a more radiant glow. Forma, by InMode, uses bipolar radiofrequency technology to improve overall skin tone and elasticity on the face and body.
Body Sculpting Treatments
Evolve X by InMode is a non-surgical body sculpting solution that reduces body fat and remodels muscle and skin — with no downtime.
The Morpheus8 Body by InMode is a fractional radiofrequency treatment designed to remodel and tighten skin on any area of the body.
truSculpt® ID is a non-surgical, safe, and effective sculpting treatment ideal for patients who are close to their ideal weight but have areas that don't respond to diet and exercise.
truSculpt® fleX is a personalized muscle sculpting treatment that adjusts to your fitness level, shape, and goals to strengthen, firm and tone your muscles.
Body sculpting is a non-surgical treatment option to reduce fat, tone muscle, and improve skin laxity. With no surgery or downtime, non-surgical body sculpting has become a desirable solution for those wishing to trim, tone or tighten problem areas. 
Vaginal Rejuvenation & Cosmetic Gynecology
The Morpheus8V by InMode is a fractional radiofrequency treatment designed to address a wide range of feminine wellness concerns including vaginal dryness, pain with intercourse, stress urinary incontinence (urinary leakage), enlarged labia, and vaginal laxity.
VTone by InMode is a gentle, FDA-cleared treatment that rehabilitates weak pelvic floor muscles and improves urinary incontinence. Using intravaginal electrical muscle stimulation (EMS). This gentle, effective treatment series rehabilitates a woman's pelvic floor muscles to improve her overall quality of life. 
FormaV by InMode is a theraputic device that gently and uniformly heats the treated tissue to improve urinary issues, vaginal laxity and vaginal dryness. FormaV sends gentle radiofrequency waves through the walls of the vaginal canal, which results in new collagen and elastin as well as vaginal tightening and rejuvenation of the labia minora.
Viveve is a unique treatment that generates healthy collagen and a renewed feeling of feminine wellness. The dual-mode Viveve® treatment cools and protects the surface while heating deeper tissue. Because Viveve uses tiny pulses of gentle energy, the right amount of heat — for the right time — is delivered to reinvigorate tissue.
Juliet, by Cutera®, is an Er:YAG 2940nm laser incorporating a unique treatment that revitalizes both vaginal and vulvar tissue. It's an ideal procedure for women of all ages who are experiencing urinary incontinence and other feminine issues associated with hormonal changes, pregnancy and childbirth.
The Aviva scarless labiaplasty is a non-surgical treatment that shrinks and reduces the labia and vulvar tissue with minimal discomfort and downtime. The Aviva by InMode uses radiofrequency to heat the tissue to significantly reduce the size and/or decrease laxity without surgery.
Not sure which treatments may be the solution to your problem? Our medical spa division, MedCosmetic, offers treatments and devices to treat virtually any skin condition and many body concerns, non-surgically. 
Look at our full list of conditions and which of the above treatments are right for you by clicking the link below: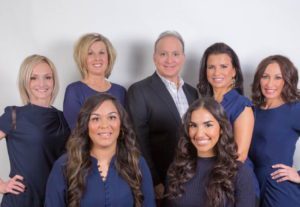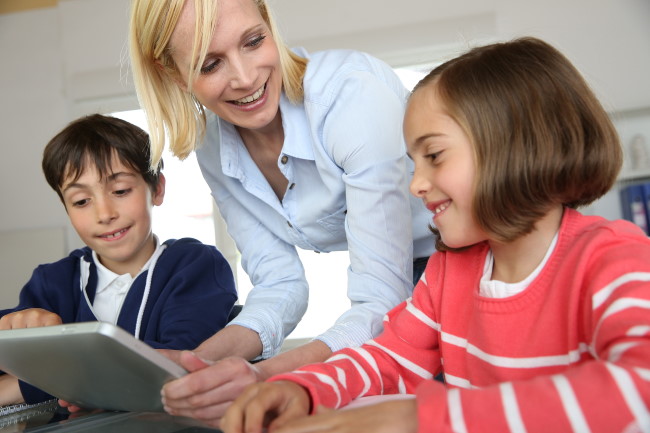 In appreciation for all you do, Mirabile M.D. MedCosmetic offers a special discount to school and military personnel. Receive:
10% off any cosmetic injectables such as Botox, Dysport, dermal filler or Microneedling with Infusion.
20% off any other MedCosmetic service including laser treatments, facial treatments, chemical peels and more.
Discount excludes Ultherapy and truSculpt treatments. Good for regular priced treatments only. Must present school or military ID. Discount can only be given to personnel and does not extend to family or friends of personnel. Call for more details.
There's no greater compliment than when a patient refers a friend or family member to our office. As a thank you, we're giving MedCosmetic patients $50 toward any service valued at $100 or more when they refer a friend! Simply refer your friend. When they come in for a MedCosmetic service, we'll mail you a $50 Referral Certificate!
New program effective 11/1/19. Must be an existing MedCosmetic patient to earn a Referral Certificate. Referral Certificates must be used within one year of issue date. Cannot be redeemable for cash.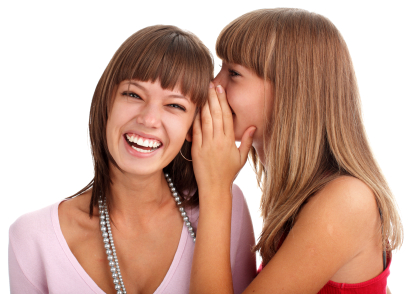 Our office proudly accepts CareCredit. CareCredit is a credit card for your health and beauty needs that lets you enjoy the benefits of living well today, with special healthcare financing options so you can pay monthly.
With special financing options for beauty, health, and wellness, the CareCredit healthcare credit card helps make procedures and treatments more manageable with promotional financing options. Subject to credit approval. Minimum monthly payments required.
To learn more about CareCredit and to apply for a card, visit the CareCredit Website below.
We are proud to offer the Mirabile M.D. Loyalty Rewards Program.  This program rewards you, our valued patient, for your continued support and loyalty.