Platelet Rich Fibrin (PRF)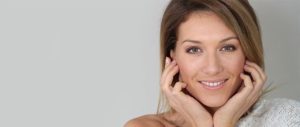 Platelet-Rich Fibrin is derived from your own whole blood sample to regenerate your skin for use in facial rejuvenation and hair restoration. 
A small sample of your blood is collected and then spun in order to separate and isolate your own regenerative cells. The top layer (approximately 10% of tube) is composed of your very own platelets and white blood cells — the ultimate regenerative concentrate. This blood concentrate is then used for skin improvement and hair restoration. Because this process does not require the use of any additive or anti-coagulant, it's an excellent natural treatment option for anti-aging and regeneration.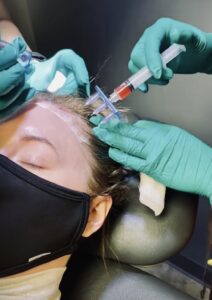 PRF is used in hair restoration for both men and women. In addition, we use PRF to improve hollowness and signs of aging in the under eye area. 
Patients should expect a series of three treatments with four to six weeks between each treatment. For hair restoration, full benefits are to be expected 12 months following the initial treatment.