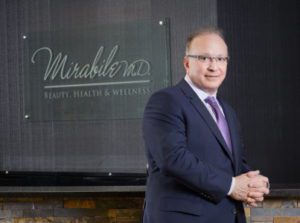 As one of the leading gynecology, hormone therapy, weightloss and medical spa centers in Overland Park, KS, Mirabile M.D. offers a wide range of treatments for patients with gynecological issues, skin problems, weight gain, and hormonal needs & more for both men and women. We offer our services in Overland Park, Kansas City & surrounding areas.
Mirabile M.D. Beauty, Health & Wellness
4550 W 109th Street, Suite 130
(I-435 & Roe)
Overland Park, KS 66211
MedCosmetic Medical Spa Hours
Monday: 10:00-6:00
Tuesday: 8:00-6:00
Wednesday: 8:00-6:00
Thursday: 8:00-6:00
Friday: 10:00-4:00
Monday: 7:30-6:00
Tuesday: 7:30-6:00
Wednesday: 7:30-6:00
Thursday: 7:30-6:00
Friday: 7:30-4:00
Gynecology & Bio-Identical Hormone Therapy Hours
Monday-Thursday: 8:30-5:00
Friday: 8:30-12:30
Scheduling an Appointment
To schedule an appointment with a division of our office, please complete the form below or call our office at 913.888.7546.
Obviously, urgent or emergency calls are accepted at all hours, every day of the year. Sometimes we may not be available immediately to care for you, but at these times we will have arranged to have another specialist available to see you immediately should this be necessary. We encourage you most strongly to call the office during regular hours should you feel that a medical problem is developing. This allows us to arrange for your care on a non-emergency basis whenever possible. In an emergency after-hours, please call 913.894.3798. Your information will be directed to our provider on call.
Non-Emergency Calls & Prescription Refills
We welcome and encourage you to call the office if you have a problem or question, or need to get in touch with us for any reason. Please make non-emergency calls during office hours when your records are readily available. When you call, the receptionist will either schedule an appointment, or direct your call to the appropriate person. If your provider is seeing other patients, the receptionist will connect you to our Nurses voicemail line. Your call will be returned as soon as possible, which in non-urgent cases is usually later in the day.
If you are calling to have a prescription refilled, we ask that you call during office hours so that we will have your chart available to make sure that a refill is the best course of treatment. Please have the pharmacy phone number available in case the doctor wants to discuss the medication with them. If you are calling to get laboratory report results, please be patient and hold until the nurse can look up your result. We will notify you as soon as possible of any test results that are abnormal and/or indicate that an early follow-up is needed. Be sure we have your correct address and phone number to notify you if necessary. Please tell us if you do not want to receive a report at the phone number or address you have given us. Most test results will be discussed with you at your next regularly scheduled appointment. This allows us to provide you with the best possible understanding of the significance of the test to your present condition and future treatment.