Weightloss
& Personalized Wellness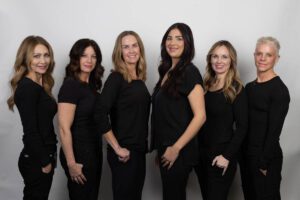 Weightloss and Personalized Wellness
Our medical weight loss team, led by owner and on-site physician, James Mirabile M.D., will customize a weight loss program for your specific goals, lifestyle and health history. The advancements in wellness and obesity medicine are exciting and give us a variety of tools to help you achieve your goals and improve your health. The Mirabile M.D. weight loss and personalized wellness programs include versatile nutrition plans as well as prescription medications including Semaglutide and prescription appetite suppressants. In addition, we offer a full vitamin injection menu and high-quality supplements to help support your weight loss efforts.
We understand that every person's journey is different. Our primary goal is to get your body healthy and that starts with a nutrition program centered around eating whole foods, avoiding highly processed foods and prioritizing hydration. Nutrition programs are predominantly focused on a sustainable eating plan that consists of a protein base with the addition of fiber in the form of vegetables and fruits as well as healthy fats. Your nutrition program will be customized to your current body composition, health history, lab results, lifestyle, and goals. Once you've met your initial goal, we'll modify the macronutrients to a maintenance level giving you the framework for your new, healthier lifestyle.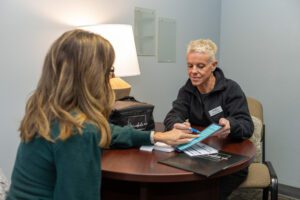 Support, Education, & Guidance
Under the ownership of our on-site physician, James Mirabile M.D., our medical team and nutritionists work closely with you to help you lose weight and keep it off. Our medical professionals prescribe a program for you based on your lifestyle and your medical history. Regular visits with your counselor offer you the support, education and guidance you'll need for long-term results. 
For patients who medically qualify, we offer optional prescription weight loss medications. Our prescription medications include Semaglutide and appetite suppressants. 
Semaglutide is a once-weekly patient administered injection that works by mimicking the hormone glucagon-like peptide-1 (GLP-1).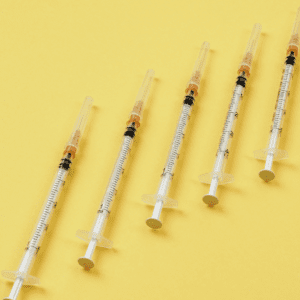 ENERGIZE Your Weight Loss Efforts with Vitamin/ Mineral Injections!
Trying to lose weight? Feeling fatigued? Try our Vitamin/Mineral injections! We offer a full menu of injections to boost metabolism, improve immune function, increase energy, and more.
Setup a Free Consultation
We provide our services for men and women throughout Kansas City. For more information regarding weight loss in Kansas City give us a call at 913.888.7546. Or, request a free consultation by submitting a form online.
Our office proudly accepts CareCredit. CareCredit is a credit card for your health and beauty needs that lets you enjoy the benefits of living well today, with special healthcare financing options so you can pay monthly.
With special financing options for beauty, health, and wellness, the CareCredit healthcare credit card helps make procedures and treatments more manageable with promotional financing options. Subject to credit approval. Minimum monthly payments required.
To learn more about CareCredit and to apply for a card, visit the CareCredit Website
We are proud to offer the Mirabile M.D. Loyalty Rewards Program.  This program rewards you, our valued patient, for your continued support and loyalty.