Semaglutide injection for weight loss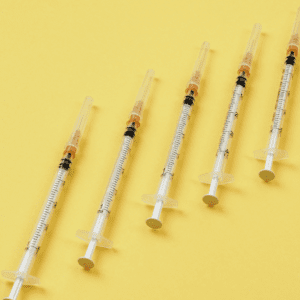 Many in the obesity medicine are calling Semaglutide a 'game changer'. Semaglutide is a once-weekly injection used to help control blood sugar in type 2 diabetes.  When used in higher doses, it was found that Semaglutide helps individuals lose weight and is now  approved for weight loss. 
Semaglutide is a patient-administered, once weekly injection that works by mimicking the hormone glucagon-like peptide-1 (GLP-1). GLP-1 is a hormone responsible for regulating blood sugar. GLP-1 slows down release of sugar into your blood, slows down gastric emptying (making you feel full), and suppresses appetite which helps you adhere to a reduced-calorie diet. Semaglutide is not a stimulant. While other weight loss medications have stimulating effects to help regulate appetite, Semaglutide mimicks GLP-1 to help control hunger.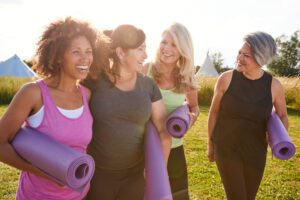 Is Semaglutide right for me
Patients must have a BMI of 27 or higher in order to receive Semaglutide. Semaglutide will not be prescribed to patients with any of the following: diabetes (type 1 or 2), diabetic ketoacidosis, chronic kidney disease, pancreatitis, personal or family history of medullary thyroid carcinoma (a type of thyroid cancer), or history of multiple endocrine neoplasia type 2 (tumors in glands). 
Common side effects of Semaglutide
Side effects may include nausea, vomiting, diarrhea, stomach pain, and/or constipation. If you have any of the following, stop using Semaglutide and call our office: prolonged vomiting, severe stomach and/or back pain, changes in vision, symptoms of low blood sugar (such as dizziness, sweating, slurred speech, or shakiness), or changes in mood or mental well-being. Check pharmacy package insert for list of potential side effects.
Mirabile M.D. Semaglutide program
Prior to obtaining a prescription for Semaglutide, you must meet all requirements and complete a health history and medication review with a Mirabile M.D. provider and complete blood work. Follow-up labs may be required during or at the completion of your Semaglutide regimen.
Once you have met requirements and completed all necessary screenings, our office will order your Semaglutide prescription to be shipped directly to your home. Upon receiving your shipment, you'll return to our office to obtain dosage and administration instructions. Before finishing your initial vial, you and your Mirabile M.D. provider will discuss whether to continue Semaglutide.
If you are interested in learning more about Semaglutide, schedule a complimentary consultation.