Ultherapy Non-Surgical
Face Lift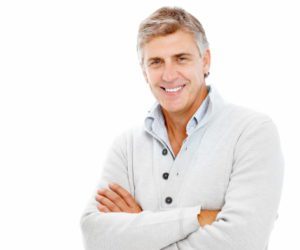 What is Ultherapy Face Lift?
Ultherapy® is the only FDA-approved non-invasive treatment for lifting the skin on the neck, chin, brow and decolletage. 
What Does Ultherapy Treat?
Ultherapy, from Ulthera, is known as the non-surgical face lift! Ultherapy uses focused ultrasound technology to gradually strengthen and tone your skin from deep within….without any downtime! The beauty of this in-office procedure is that it stimulates the production of new, stronger collagen. The result? Tighter, lifted skin on the face, neck and chest.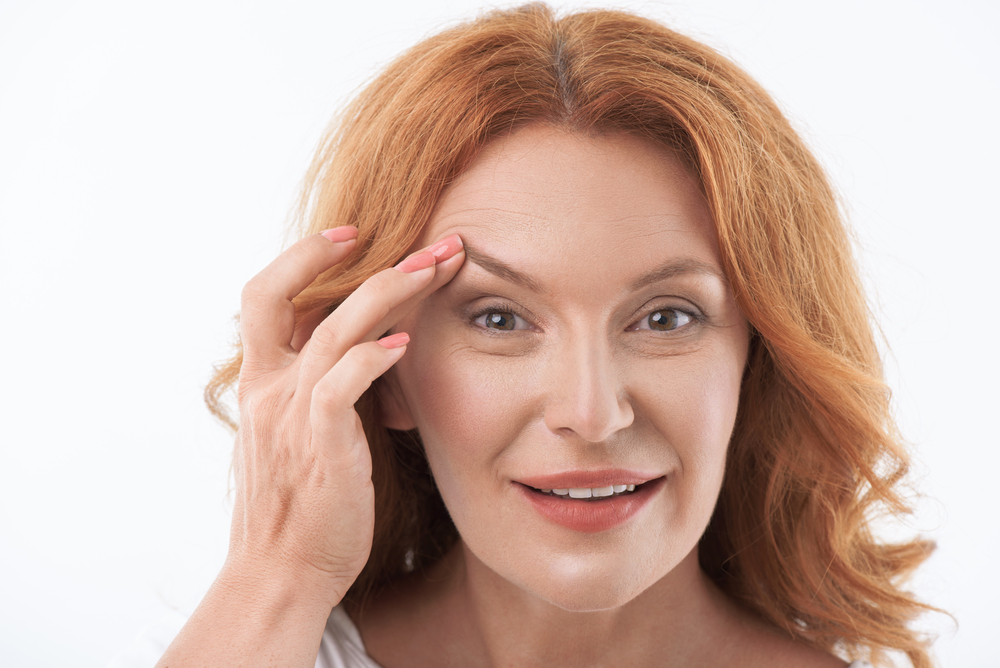 The Ultherapy procedure stimulates collagen production by delivering focused ultrasound energy to the skin's foundational layer typically addressed in cosmetic surgery—without cutting or disrupting the surface of the skin.
Ultherapy is all-the-buzz! You may have seen it featured on national TV shows such as Rachael Ray, The Doctors, 20/20 and The View, plus touted by big-name beauty editors from Vogue, Harper's Bazaar, Marie Clare and being named the Best Nonsurgical Skin Tightener by New Beauty.
If you'd like to see how an Ultherapy treatment would look on you, visit the Ultherapy Simulation Tool at yourultherapy.com.
1 Ultherapy treatment. Mirabile M.D. MedCosmetic treatment.
Photos courtesy of Ulthera. 1 Ultherapy treatment.
Photos courtesy of Ulthera. 1 Ultherapy treatment.
Photos courtesy of Ulthera. 1 Ultherapy treatment.
Ultherapy lower face treatment. Actual Mirabile M.D. MedCosmetic patient.

Ultherapy full face treatment. Actual Mirabile M.D. MedCosmetic patient.

The length of your Ultherapy treatment will vary depending on which areas you're having treated.
You will be asked to arrive early to allow time for numbing of the area. We use a topical numbing cream to numb the area and minimize discomfort. Other pain-control options are available including Pro-Nox and Mesoram.
Pro-Nox is a patient-controlled inhaled analgesia system that delivers a 50% oxygen and 50% nitrous oxide mixture for the relief of pain and anxiety. The effects of Pro-Nox wear off in 10-15 minutes allowing patients to resume normal activity right away including driving.
Mesoram is a multi-needle injection that delivers small amounts of lidocaine to the treatment area. Mesoram is ideal for Morpheus8 treatments as it numbs at varying depths below the skin and as the skin surface.
Your skin might appear flushed at first, but the redness should disappear within a few hours. Some patients experience bruising, slight swelling and tingling or tenderness to the touch, but these are mild and temporary in nature. There is no downtime with Ultherapy and you may resume normal activities following treatment.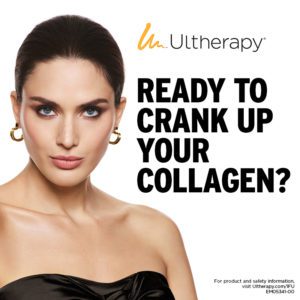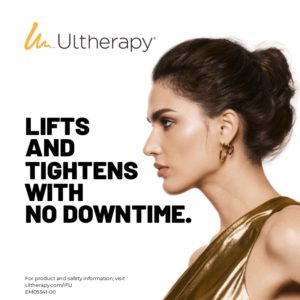 The majority of patients only need one treatment; however, some may benefit from more than one treatment, depending on how much skin laxity they have and their body's own biological response to the ultrasound and the collagen-building process.
We are proud to have been named an Ultherapy Ultra Provider and to also be Kansas City's only Ulthera Center of Excellence.
Ask about our Ultherapy Anti-Aging Program! Get an Ultherapy skin tightening treatment at Mirabile MD MedCosmetic and receive discounts on other medical spa treatments for a full year. Our team will review the Ultherapy Anti-Aging Program during your consultation.