Non-Surgical
Women's Intimate Health Treatments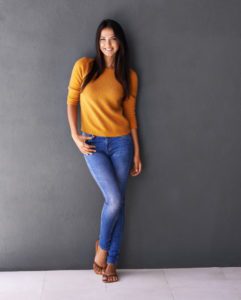 Our Expertise, Your Health
Our office offers multiple minimally invasive vaginal treatment options as part of the Empower RF platform. Treatments include Forma V by InMode, Morpheus8 V by InMode, and V Tone by InMode. Depending on your specific concerns, we'll recommend the best treatment (or combination of treatments) for your needs.
Why Mirabile M.D. for Women's Intimate Health?
It's important to see a Board Certified Gynecologist who specializes in women's pelvic health when considering this procedure. Vaginal restoration is complicated and the most appropriate clinician for women with any of these associated conditions is someone who is very familiar with female anatomy. Multiple conditions can exist at the same time in a woman's pelvic zone and conditions not recognized by a dedicated women's health care provider could be missed and result in major complications.
As a Board Certified Gynecologist, Dr. Mirabile and his team of Nurse Practitioners are involved in the clearance of your intimate health, reconstruction and tightening treatment and evaluate every Mirabile M.D. patient considering vaginal treatments. Although these are non-surgical procedures, there can be risks and it's important that the patient's vaginal health is thoroughly evaluated prior to her treatment.

The FormaV by InMode treats sexual dysfunction or as an adjunct to kegel exercises. Patients can expect tightening of the muscles of the pelvic floor to increase muscle tone and blood circulation. FormaV treats:
Urinary leakage
An urgent need to urinate, painful urination, or recurrent urinary tract infections (UTI's)
Vaginal laxity caused by childbirth, aging, genetics or trauma
Vaginal dryness, burning sensations or irritation
Poor vaginal lubrication during intercourse, discomfort or pain with intercourse and impaired sexual function
What to Expect with FormaV
Patients can expect to get 2-3 treatments, spaced about 4 weeks apart. Yearly maintenance treatments may be recommended to maintain results. Patients getting a FormaV treatment can expect to feel a heating sensation during treatment and for several hours afterward. Some patients experience no discomfort while others report slight discomfort during and immediately after treatment. There is no downtime with FormaV and patients may resume normal activities following treatment.

Morpheus8 V is a fractional radiofrequency treatment designed to address a wide range of feminine wellness concerns. Board Certified Gynecologist James Mirabile, M.D., FACOG, and our team use Morpheus8V, along with a number of other vaginal and cosmetic gynecology treatments to help women improve vaginal health. Childbirth, pregnancy, hormonal changes, and aging all play a role in the health and appearance of vaginal tissue, sexual function, and urinary health. Morpheus8V treats:
Urinary leakage
Vaginal laxity caused by childbirth, aging, genetics, or trauma
Vaginal dryness, burning sensations, or irritation
Pain with intercourse
Poor vaginal lubrication during intercourse, pain with intercourse, and impaired sexual function
Enlarged labia
What to Expect with Morpheus8 V
Morpheus 8 V uses state-of-the-art technology to administer silicone-coated needles beneath the surface of the vaginal tissue. The depth of penetration depends upon the area being treated and desired results. Once the needles are placed, the device delivers a pulse of radiofrequency energy that tightens the soft tissue and stimulates the production of elastin and collagen. Used both internally and externally, Morpheus8V is a non-invasive treatment to remodel vaginal tissue with little downtime. 
In preparation of your Morpheus8V treatment, your provider will discuss pain management options with you. You will be asked to arrive early to allow time for numbing of the area. We use a topical numbing cream that helps minimize discomfort. Other pain-control options are available including Pro-Nox, Mesoram, and sublingual sufentanil.
Pro-Nox is a patient-controlled inhaled analgesia system that delivers a 50% oxygen and 50% nitrous oxide mixture for the relief of pain and anxiety. The effects of Pro-Nox wear off in 10-15 minutes allowing patients to resume normal activity right away including driving.
Mesoram is a multi-needle injection that delivers small amounts of lidocaine to the treatment area. Mesoram is ideal for Morpheus8 treatments as it numbs at varying depths below the skin and as the skin surface.
Sublingual sufentanil is a sublingual pill that alleviates pain and anxiety and can only be administered in a controlled medical setting. Patients receiving sublingual sufentanil cannot drive following treatment and must make arrangements ahead of time for a driver on the day of treatment.
On average, patients need a series of 3 Morpheus8 V treatments to achieve desired results. Patients should expect minimal downtime following treatment and should avoid intercourse, tampons, and hot tubs or baths for 3-4 days following treatment.

VTone by InMode is FDA-indicated to improve pelvic floor muscle strength for the improvement of urinary incontinence through intravaginal electrical muscle stimulation (EMS). This gentle, effective treatment series rehabilitates a woman's pelvic floor muscles to improve the overall quality of life.
Urinary incontinence is very common among women, particularly women who have experienced childbirth or pregnancy and those who are peri-menopausal or in menopause. VTone is specifically designed to strengthen the muscles associated with incontinence and is FDA-cleared to improve all types of urinary incontinence including stress urinary incontinence, urge incontinence, overflow incontinence, and function incontinence.