enlighten™ Laser Tattoo Removal
Did your tattoo seem attractive at one time, but not so attractive today? Or is your tattoo a permanent reminder of what was just a temporary feeling? If so, you are not alone! Change of heart or regret is the #1 reason why people seek laser tattoo removal.
Fortunately, de-inking has progressed from a so-so, time consuming process to a much faster, safe and effective method. Finally, that unforgettable tattoo can become forgotten with the most advanced laser tattoo removal technology available on the market – enlighten™ .
Most Up To Date Laser Tattoo Removal Technology
Introducing the world's first dual wavelength (1064 nm + 532 nm) and dual pulse duration (picosecond + nanosecond) laser system featuring superior results!
enlighten features extremely short and high-power picosecond laser pulses which efficiently and quickly breaks down the ink particles in tattoos. A picosecond is one-trillionth of a second and is 1,000 times shorter than nanosecond pulses used in existing lasers for tattoo removal. Picosecond laser pulses have been shown to remove tattoos more completely and in fewer treatment sessions than traditional laser used historically in the past.
Safe for all skin types including darker skin
Exceptional clearance and results
Fewer treatments needed than other laser tattoo removal devices
We stand behind our technology! Any tattoo removal treatment needed after 8 is FREE. All 8 treatments must have been performed at Mirabile M.D. on the same tattoo. Free treatments require the addition and purchase of a DeScribe PFD Patch.
DeScribe PFD Patch
The FDA-cleared DeScribe PFD Patch allows rapid multiple laser passes in each treatment session. Adding the DeScribe PFD Patch to your enlighten laser treatments allows us to treat your unwanted tattoo more aggressively and at shorter visit intervals.
The DeScribe Patch can be integrated into your enlighten laser tattoo removal treatment by simply placing the Patch over the tattoo being removed.  The Patch is made up of a dual-layer silicone sheet infused with PFD (perfluorodecalin) – a completely inert, harmless liquid that allows the tattoo to be treated with the laser several times in a single treatment session.  The PFD reduces the scattering of light to help break up ink particles deep within the skin tissue; while the silicone layer of the Patch helps draw away heat from the top layer of skin.
Faster removal start to finish. Because of a quicker healing response, we are able to space your tattoo removal treatments closer together; ultimately reducing removal process timeline.
Fewer treatments may be needed. The Patch allows us to do multiple laser passes in one treatment and to reach ink particles deep within the skin; which may reduce the total number of treatments needed.
Reduction of discomfort. The silicone layer of the Patch helps draw heat away from the top layer of skin which helps to minimize discomfort.
In a recent clinical trial, patients reported not only less discomfort, but faster healing post-treatment with the DeScribe Patch.  In the same study, 100% of subjects given the option of completing treatment with or without the Patch chose the Patch.
View our tattoo removal patient reviews. We are one of the first practices in the area to carry the DeScribe Patch, so if you are considering laser tattoo removal call us today to schedule a free consultation serving in Kansas City, Overland Park & surrounding areas.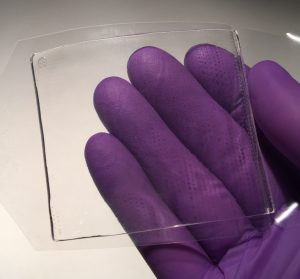 Advanced laser tattoo removal device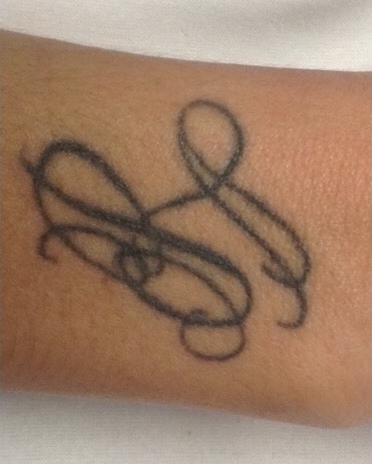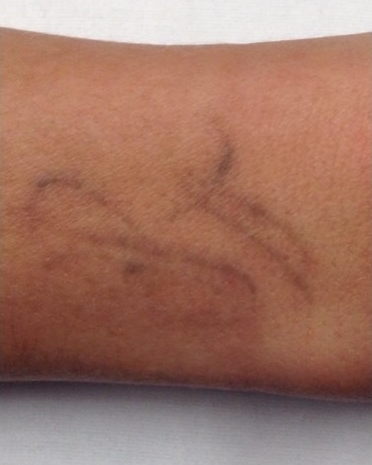 After 3 enlighten laser treatments. Actual Mirabile M.D. MedCosmetic patient.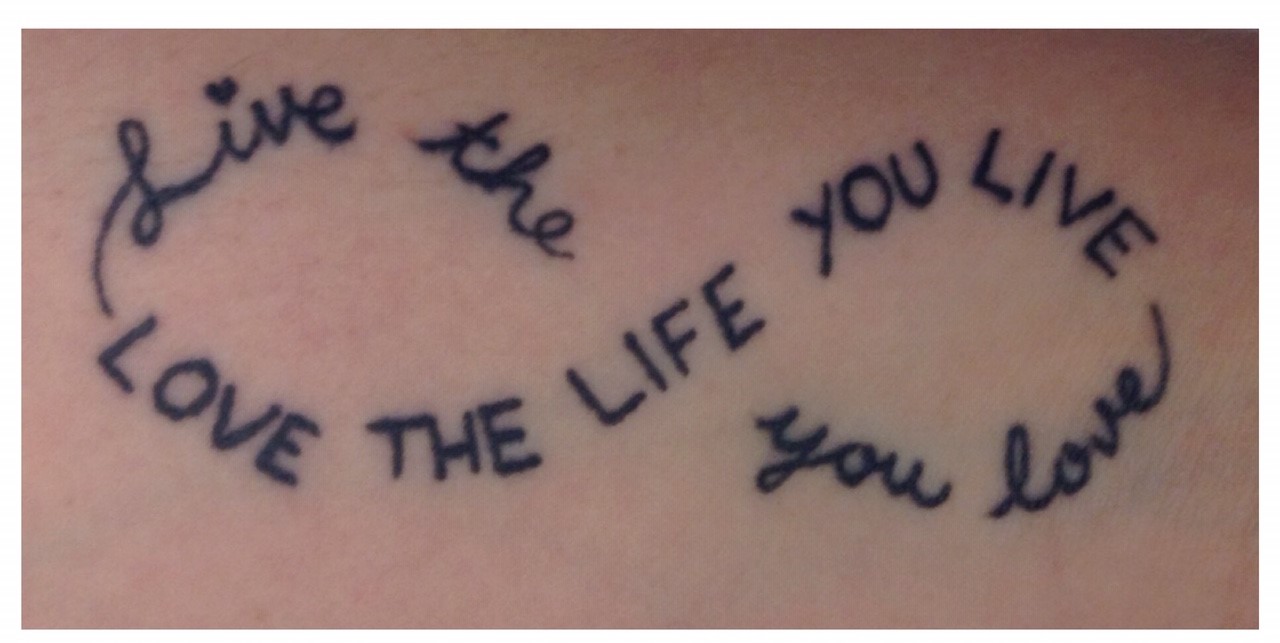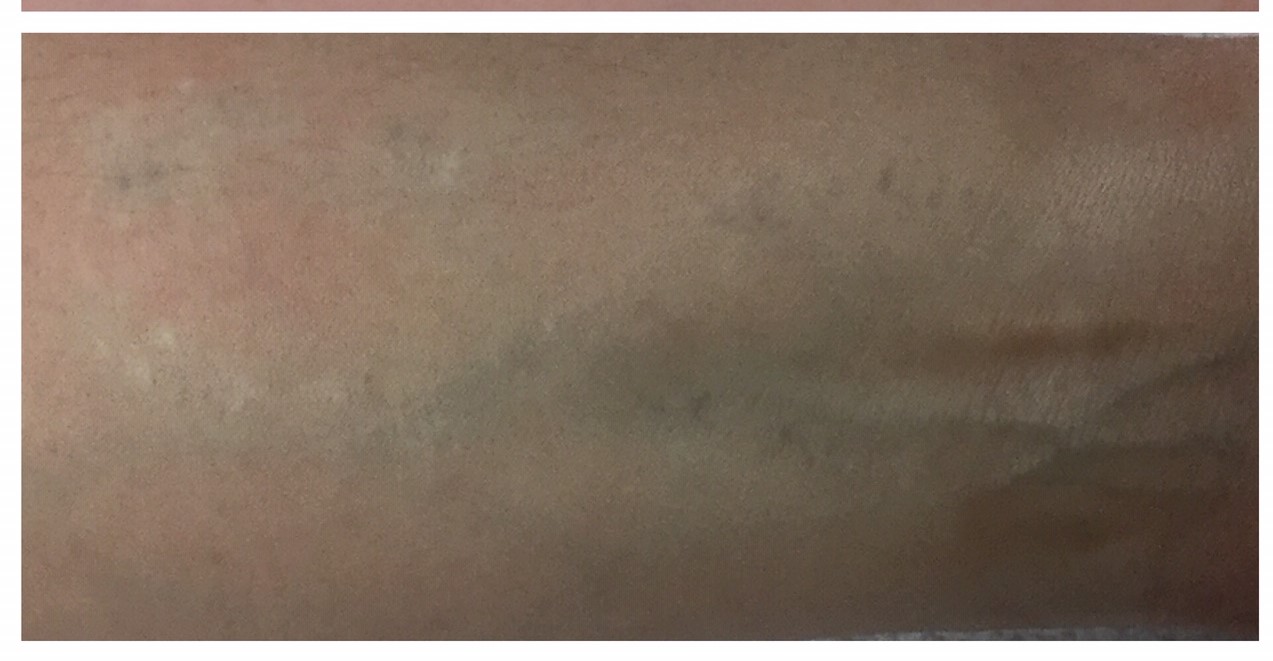 After 12 enlighten laser treatments with Describe PFD Patch. Actual Mirabile M.D. MedCosmetic patient.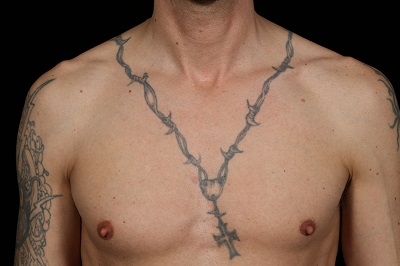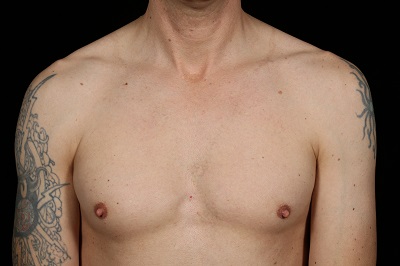 After 8 enlighten laser treatments. Photos courtesy of Cutera.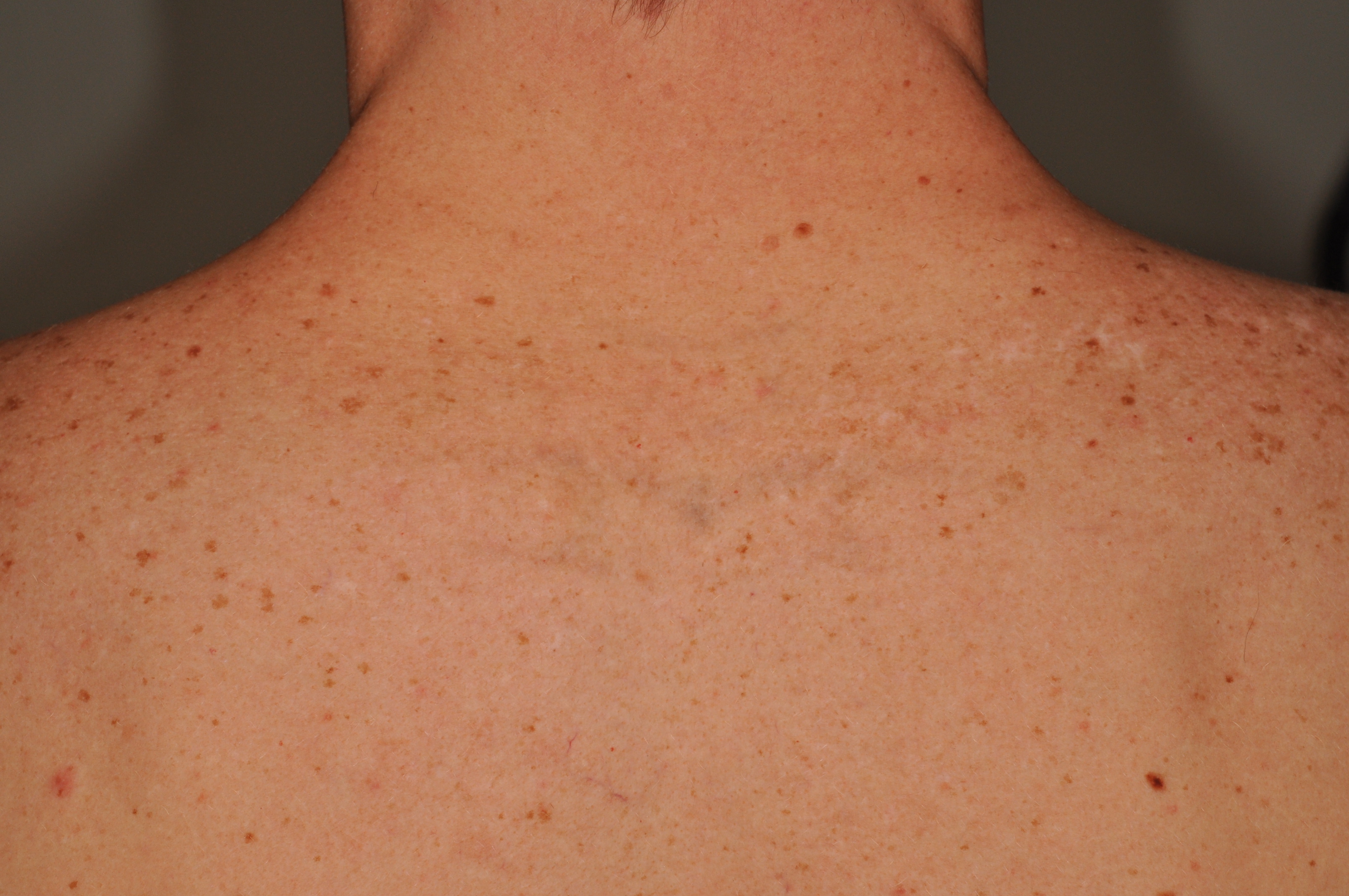 After 5 enlighten laser treatments. Photos courtesy of Cutera.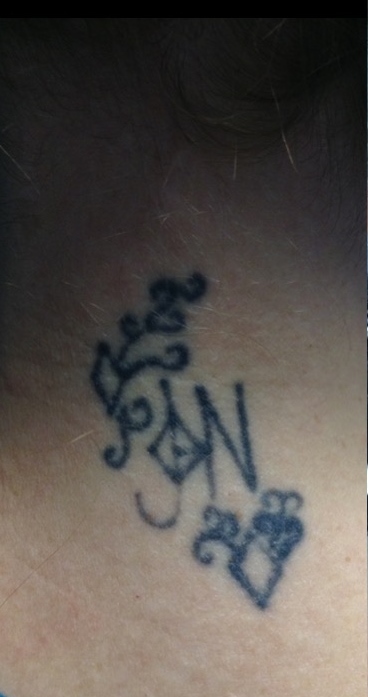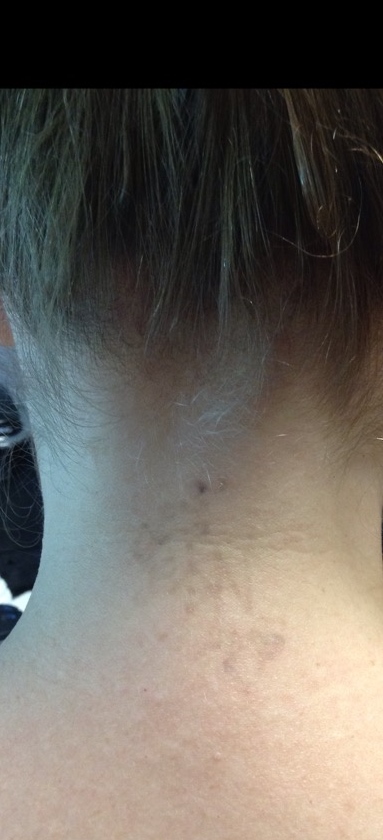 After 4 enlighten laser treatments. Actual Mirabile M.D. MedCosmetic patient.