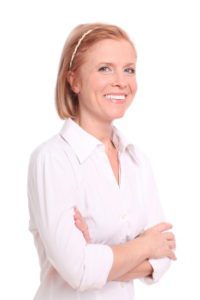 What Does the Venus Microlaser Peel Treat?
The Venus laser is an ablative laser – meaning it removes several layers of skin to reveal fresh, healthy skin while also stimulating collagen production. The Venus can be used to treat face, neck, chest and hands and offer:
Reduction of fine lines and wrinkles
Minimization of pores, acne, scars and superficial scarring
Improvement of sun damage and age spots
Overall improvement of skin texture
The Venus is an Erbium YAG ablative laser. The laser energy removes skin inconsistencies such as discoloration, fine lines, scarring and active acne. As new epidermis regenerates, the result is a smoother and tighter surface. This treatment is considered the equivalent of 4-5 microdermabrasion treatments at once.
Improve your Venus laser results further with PRP (Platelet Rich Plasma). PRP involves the use of a patient's own blood plasma, enriched through a special process to increase the concentration of platelets. These platelets contain bioactive proteins and growth factors that serve to accelerate tissue repair and regeneration while also activating your own anti-aging stem cells. This concentrated serum is applied to the skin in combination with the Venus treatment to enhance results and accelerate healing.
Mirabile M.D. MedCosmetic patient — 3 Venus Microlaser Peel treatments.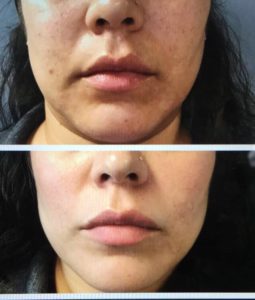 Mirabile M.D. MedCosmetic patient — 1 Venus Microlaser Peel treatment
During treatment, you feel a heating sensation. Following treatment expect redness and some flaking with approximately 2-3 days of social downtime. You'll notice positive effects a few days following treatment with other improvements seen 1-3 months following treatment.