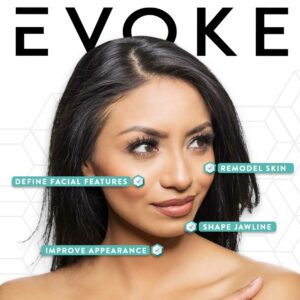 Evoke is an innovative, non-invasive solution designed specifically to target facial tissue. It is a non-surgical alternative to tighten skin on the face and chin/jawline. Treatments are customized and tailored to address your specific needs. A SHAPE Magazine Skin Awards winner and New Beauty Best Innovators winner, Evoke is the next generation of non-surgical facial remodeling. 
Evoke improves skin appearance and laxity on the cheeks, jowls, chin and submental. Evoke is ideal for patients who desire facial remodeling without downtime or surgery, patients who would like some tightening and more defined facial characteristics, and anyone needing a maintenance treatment for laxity after having already done surgical procedures.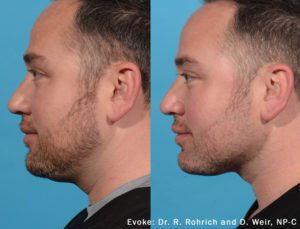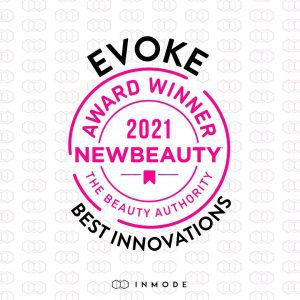 Evoke uses clinically proven bipolar radiofrequency energy  to deliver volumetric heating to the skin's subdermal layers. The hands-free facial applicator delivers uniform heat to remodel facial tissue providing a more youthful appearance and defined neck and jaw line.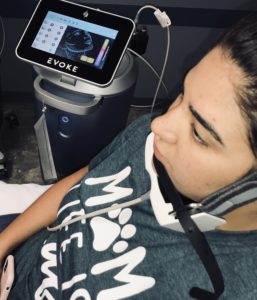 Evoke treatments are very comfortable and there is no downtime! During your treatment you can expect a warming of your skin similar to a warm facial or hot stone application. It is a quick and painless treatment that can be done over lunch time. You will be able to sit up-right and can surf the internet, read a book, or watch TV, while restoring your youthful appearance.
Patient's should expect to receive 6 treatments, each spaced 1 week a part.   Maintenance treatments every 6-12 months are recommended to maintain results.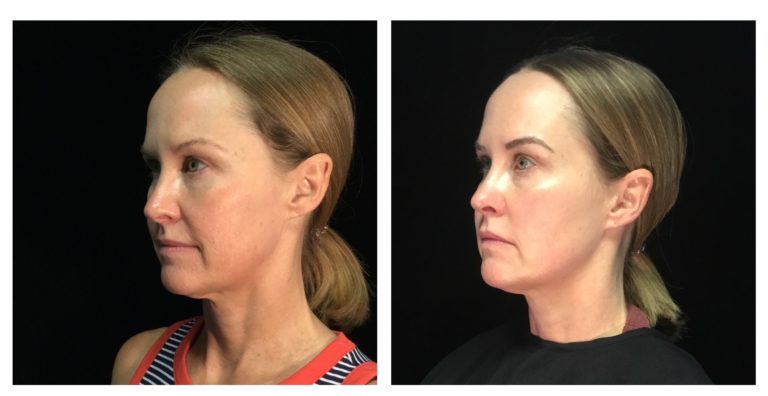 Mirabile M.D. MedCosmetic patient before and after an Evoke treatment series (lower face and jaw/jowl area).