truSculpt® ID Fat Reduction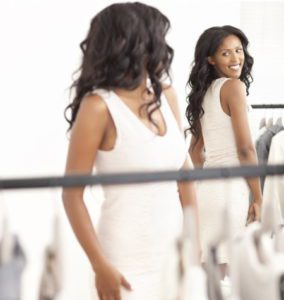 Body sculpting, fat reduction and correction with truSculpt® ID. The first and only 24% reduction in fat without surgery – and no downtime!
What Does truSculpt® ID Treat?
truSculpt® ID is a non-surgical, safe, and effective sculpting treatment ideal for patients who are close to their ideal weight but have areas that don't respond to diet and exercise. truSculpt ID can be performed on abs, love handles, legs, and arms.
For patients wishing to further enhance their physique, we also offer truSculpt fleX, a muscle-building treatment.
How Does truSculpt® ID Work?
truSculpt ID, by Cutera, uses innovative Radio Frequency (RF) technology. It works by heating deep layers of skin causing fat cells to die, resulting in a slimming look without a need for surgery, anesthetics or downtime. Patients can achieve up to 24% fat reduction in just one treatment.
Mirabile M.D. MedCosmetic patient — 2 truSculpt treatments
Photos courtesy of Cutera.
truSculpt ® iD is personalized to patient comfort, both during and after the procedure. You will feel a deep, heat sensation throughout the treatment. truSculpt ID is a one-time treatment, although additional sessions may be recommended to obtain desired results. Although truSculpt ID does offer permanent fat reduction, lifestyle changes can affect results and some patients do choose to do future maintenance treatments. 
Our experienced professionals will advise you on the best truSculpt iD protocol to suit your needs.