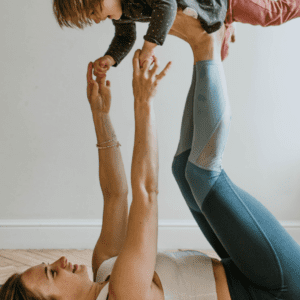 Morpheus8 Body combines the effectiveness of microneedling with radiofrequency energy (RF) to remodel and tighten skin on any area of the body. The microneedles penetrate the subdermal layer (up to 8mm) where a pulse of RF radiates evenly through the adipose layer. Adipose tissue is smoothed out and reduced, and the micro injuries caused by the needles induce collagen production, tightening the skin and prompting the body's healing response to kick in. Your treatment area appears smoother and tighter.
What Does Morpheus8 Body Treat?
Morpheus8 Body can be used on any area of the body including arms, thighs, knees, abdomen, love handles and back. Morpheus8 Body can improve cellulite, stretch marks, sagging skin from aging and sun exposure, and excess skin from childbirth or weight loss.

How Does Morpheus8 Body Work?
Morpheus8 Body uses state-of-the-art technology to administer 40 silicone-coated needles at a depth of up to 8mm allowing us to remodel and tighten tissue like never before. Once the needles are placed, the device delivers a pulse of radiofrequency energy that stimulates the production of elastin and collagen. Over the next several months, your body's natural healing process will continuously and gradually prompt the body to generate new collagen and elastin.
Photos courtesy of InMode.
Photos courtesy of InMode.
Treatment times will vary depending on the size of the area or areas being treated.

You will be asked to arrive early to allow time for numbing of the area. We use a topical numbing cream that helps minimize discomfort. Other pain-control options are available including Pro-Nox and sublingual sufentanil. Pro-Nox is a patient-controlled inhaled analgesia system that delivers a 50% oxygen and 50% nitrous oxide mixture for the relief of pain and anxiety. The effects of Pro-Nox wear off in 10-15 minutes allowing patients to resume normal activity right away including driving. Sublingual sufentanil is a sublingual pill that alleviates pain and anxiety and can only be administered in a controlled medical setting. Patients receiving sublingual sufentanil cannot drive following treatment and must make arrangements ahead of time for a driver on the day of treatment.

On average, patients need a series of 3 Morpheus8 Body treatments to achieve optimal results. Following each treatment, expect minimal pain or downtime. While most patients note an improvement to skin immediately following treatment, full results are expected 3-6 months following the completion of your treatment series.