Active FX Laser
Non-surgical techniques for skin rejuvenation are quickly being established as a new standard in cosmetic treatments. At Mirabile M.D. MedCosmetic, our providers have all undergone complete and extensive training. Our founder and on-site physician, James Mirabile, M.D. has been responsible for training medical professionals nationally on laser treatments.
ActiveFX is a Fractional CO2 laser for
• Reduction of fine lines and deeper wrinkles
• Reduction of acne scarring
• Reduction of hyperpigmentation such as sun damage and age spots
• Improvement of the overall skin tone and tightening
ActiveFX yields remarkable, long lasting results with just one treatment. With ActiveFX treatment, a high-energy beam of laser light interacts with the skin's surface causing the upper layer to peel off and regenerate a layer of new, healthy skin. The laser beam is applied in a fractional pattern, leaving small 'bridges' of untouched skin. This technique makes the healing process much faster and enables you to get back to normal activities sooner.
You may feel warmth similar to a sunburn following your ActiveFX treatment. With a gentle washing and moisturizing regimen, your skin will begin to flake off within 2 days. After about 4-7 days, you can begin wearing makeup. While some positive effects of the treatment will be visible right away, others – such as new collagen formation – build up gradually and results in continued smoothing over time. Therefore, most patients continue to show improvement up to 6 months after treatment. Active FX is ideal for improving skin on the face, neck, chest and hands.
Active FX with PRP
Improve your Active FX results further with PRP (Platelet Rich Plasma). PRP involves the use of a patient's own blood plasma, enriched through a special process to increase the concentration of platelets. These platelets contain bioactive proteins and growth factors that serve to accelerate tissue repair and regeneration while also activating your own anti-aging stem cells. This concentrated serum is applied to the skin in combination with the Active FX treatment to enhance results and accelerate healing.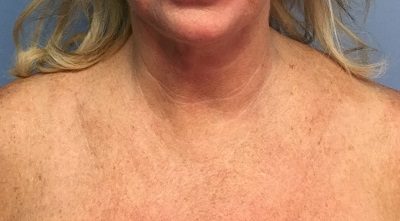 After 1 Active FX treatment. Area of concern: lines, pigmentation and texture on decolletage / chest. Actual Mirabile M.D. MedCosmetic patient.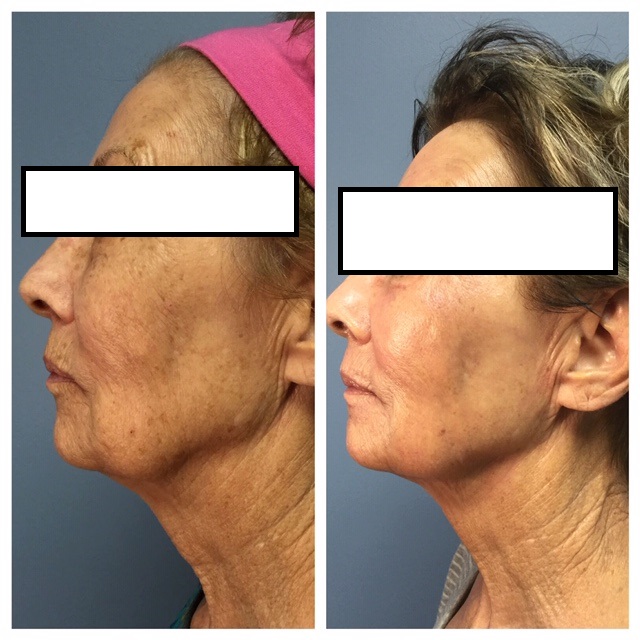 After 1 Active FX treatment. Area of concern: wrinkles, pigmentation, skin tone/laxity and skin texture on face and neck. Actual Mirabile M.D. MedCosmetic patient.