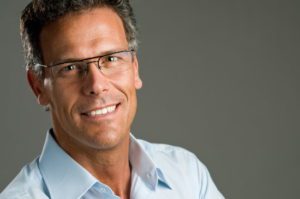 If you're interested in a nonsurgical way to reduce fullness in your jowls and beneath your chin, Kybella® may be right for you. Kybella is a first-of-its-kind injectable treatment for adults with submental fullness that destroys fat cells under the chin.
Both men and women may be affected by submental fullness, which can be caused by genetics, weight gain or aging. Approximately 67% of people surveyed said they are bothered by the fat beneath their chin. Kybella is a 2015 ALLURE® Best of Beauty Breakthrough award recipient that eliminates fat under the chin and reduces submental fullness or double chin.


The active ingredient in Kybella is synthetic deoxycholic acid. Deoxycholic acid is a naturally occurring molecule in the body that aids in the breakdown and absorption of dietary neck fat. When injected into the fat beneath the chin, Kybella destroys fat cells, resulting in a noticeable reduction in fullness under the chin. Once destroyed, these cells can no longer store or accumulate neck fat, so further treatment is not expected once you reach your desired aesthetic goal. The result is not only a fat loss to the area, but because Kybella also stimulates collagen production, there is a visible retraction of the skin resulting in a tighter, firmer appearance. 
Before starting treatment, our highly trained nurse injector will examine the area under and around your chin to determine if Kybella is right for you. Then, we will tailor your double chin removal treatment to the amount of fat under the chin and your aesthetic goals.
At each treatment, you will receive multiple small injections under your chin, and the injection process takes about an hour. The exact number of injections will depend on the amount of fat you have under your chin and your desired profile. Since everyone's chin profile is different, the number of treatments varies from patient to patient. Each treatment session is given at least 1 month apart, and you should not receive more than 6 treatments. In clinical studies, 59% of patients received 6 treatments. After treatment, you will likely have some swelling, bruising, or numbness under your chin. Visit our clinic in Overland Park, Kansas City and get a neck fat removal treatment from our specialists.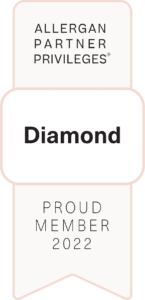 Allergan Brilliant Distinctions®
The new face of Brilliant Distinctions® is here! Introducing Allé, the new and improved loyalty program by Allergan Aesthetics™. With Allé, you'll earn points on your favorite Allergan Aesthetic treatments, such as Kybella. Plus, now earn points on a variety of other in-office treatments, receive exclusive offers and more. Easily transfer your existing Brilliant Distinctions information to setup your Allē account OR create a new account.