Pose for selfies, smile for the photographer and hear "Wow, you look fabulous!" as you shine at upcoming special events!  
Fall heralds the start of the social season. But if you're anticipating cocktail parties, weddings and galas (and the photos that accompany them) with dread instead of delight, it's time to meet with the MedCosmetic team at Mirabile M.D. Beauty, Health & Wellness.
"Now is the ideal time to consider one or more of the facial and body rejuvenation procedures we offer," says James Mirabile, M.D., FACOG, founder and on-site physician at the office that bears his name.
Refresh your looks fast with no downtime
Many of the treatments require no downtime so patients can return to their busy lifestyles immediately—and be glowing at that cocktail party or gala.
One of the most popular—and easiest—ways to look refreshed is with Botox® or Dysport®. These cosmetic injectibles visibly smooth and soften moderate to severe lines and wrinkles.
"Our nurse injectors are considered some of the best in the city," says Dr. Mirabile. "We strive for a natural, 'you-only-better' appearance, which takes skill, practice, and an artistic approach."
Regain your youthful appearance that lasts for years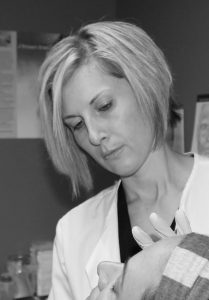 But refreshing a patient's appearance doesn't have to stop at zapping wrinkles. Dermal fillers can add youthful volume to the cheekbones and lips, reduce deep folds between the nose and mouth and marionette lines from mouth to chin.
MedCosmetic offers every proven filler product on the market as well as Sculptra® Aesthetic, which softens lines but also stimulates the body's own natural collagen production.
If sagging skin in the culprit, here's your savior
Another buzz-worthy treatment is Ultherapy®, which targets sagging skin on the face, neck and chest. This no-downtime game changer has been featured on national TV shows like The Doctors, 20/20 and The View and was named the Best Nonsurgical Skin Tightener by New BeautyMagazine. Recently Christie Brinkley shared that she uses Ultherapy to retain her super-model looks at age 60.  "We're proud to be Kansas City's only Ultherapy Center of Excellence," says Dr. Mirabile.
Precise solutions for any skin condition
MedCosmetic also offers the most advanced laser treatments available, including the new Secret RF. This no-downtime micro-needling radio frequency laser targets deep layers of the skin regenerating collagen and elastin production to improve wrinkles, scarring, skin tone, and overall vibrancy.
The Red Carpet secret celebrities swear by
And if you need an instant confidence booster the day of a social engagement, MedCosmetic offers its Hydrafacial, the same treatment used by celebrities before an appearance on the Red Carpet.
Zip up that cocktail dress! Lose 7 pounds in a week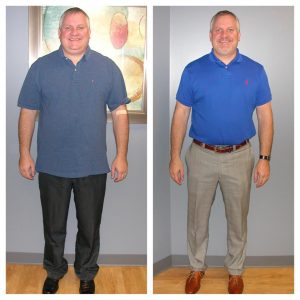 If fitting into a cocktail dress—or dinner jacket—is keeping you from sending in your RSVP, Mirabile M.D. also offers Weightloss®, a proven program designed to help patients reach their weight loss goals and maintain a healthy weight for a lifetime. On average, Weightloss patients lose 7 pounds the first week, and then 2 to 3 pounds each week thereafter for the first month.
So rejoice with each save-the-date card and say yes to every invitation.  can help you feel confident with the way you look. From the latest skin-saving lasers to breakthroughs that lift and tighten skin, weight loss to life-changing hormonal replacement therapy and more, you'll find it all at the wellness center overseen by a physician who has been named a Super Doc for more than a decade.