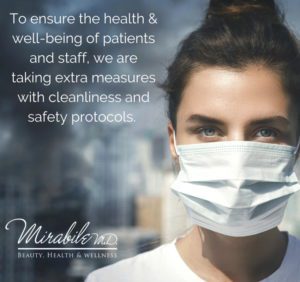 Mirabile M.D. Cares About Safety
To ensure your health, our team is taking extra safety measures and following a strict cleaning protocol throughout each day. In addition, we are following KDHE and CDC guidelines regarding social distancing, mask-wearing, travel mandates, large gathering guidelines, and patient symptoms or exposure.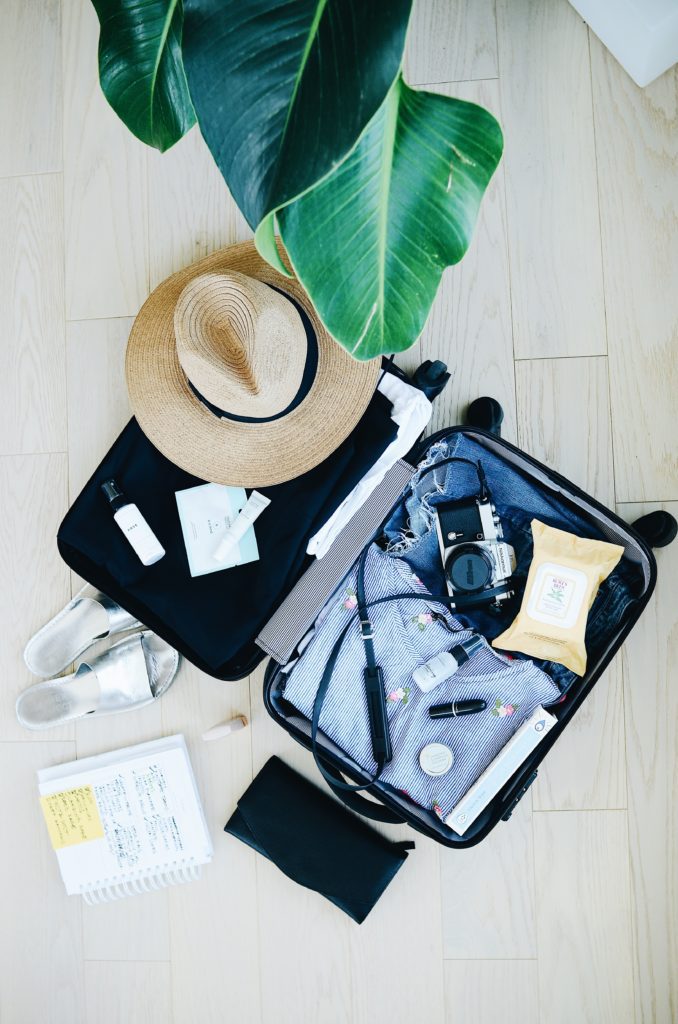 Recent Travel & Attendance at Large Gatherings
UPDATED 12/22/20 per The Kansas Department of Health and Environment (KDHE).
Those who have traveled to the following locations need to quarantine for 14 days after arrival in Kansas. If an appointment is scheduled with our office during this 14 day period, we ask that you reschedule your appointment. 
Attended/traveled to mass gathering events out-of-state of 500 people or greater where individuals do not socially distance (6 feet) and wear masks.
Been on a cruise ship or river cruise on or after March 15.
Others needing to continue quarantining:
Received notification from public health officials (state or local) that you are a close contact of a laboratory-confirmed case of COVID-19.
Mass gatherings are defined as any event or convening that brings together 500 or more persons in a single room or space at the same time such as an auditorium, stadium, arena, large conference room, meeting hall, theater, or any other confined indoor or outdoor space. This includes parades, fairs, and festivals. Mass gatherings do not include normal operations of airports, bus and train stations, medical facilities, libraries, shopping malls, and centers, or other spaces where 500 or more persons may be in transit. It also does not include typical office environments, schools, restaurants, factories, or retail/grocery stores where large numbers of people are present, but it is unusual for them to be within 6 feet of one another for more than 10 minutes.
To protect your well-being as well as that of other patients and our team, please be aware of the following guidelines and safety measures.
If you are exhibiting any symptoms of COVID-19 and/or have a temperature of 100 degrees or greater, we ask that you reschedule your appointment.
If you have come in contact with anyone in the past 14 days who has tested positive for COVID-19, we ask that you reschedule your appointment. 
If you have traveled to the locations listed above on or after the designated dates within the past 14 days, you will ask that you reschedule your appointment. 
Staff and patients are required to wear a mask while in our office. Please bring a mask to your appointment. 

Our patient schedules will be adjusted to minimize your time in the waiting room and also allow for adequate social distancing. The timing of your arrival is very important. Please arrive 10 minutes prior to your appointment. If you are late for your appointment we will reschedule you for another day.

Our providers will closely adhere to allotted appointment times and will not be able to extend the length of your visit.
Please arrive alone for your appointment.
Please enter through our main/front entrance doors. The side entrance to our suite will be exit only.
Upon your arrival, a team member will take your temperature and will ask you a few questions regarding your recent health and potential exposure to COVID-19. 
We will be taking walk-ins for Vitamin injections only. Our Medi-Weightloss team will have a designated area for these patients.

Our waiting room will be set up to accommodate social distancing and all magazines, books, etc. will be removed.