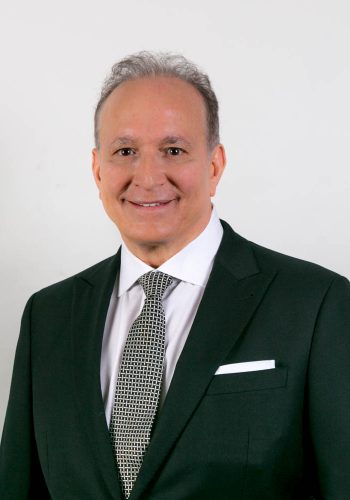 James Mirabile, MD is a board-certified Obstetrician and Gynecologist. He is well respected among patients and colleagues in the Kansas City metro area for his work in obstetrics, gynecology, bio-identical hormone therapy, medical aesthetics, and medical weight loss.
Dr. Mirabile began providing obstetrics and gynecology in 1992. He has built a reputation of providing a welcoming atmosphere and exceptional patient care. After delivering over 7,500 babies, Dr. Mirabile stopped Obstetrics and now concentrates his areas of expertise in Gynecology including minimally invasive gynecological treatment and bio-identical hormone therapy to treat peri-menopausal and menopausal women. In 2013, Dr. Mirabile's team began offering bio-identical hormone replacement therapy to men who are suffering from low testosterone and andropause (the male equivalent to menopause), using SottoPelle® therapy. Dr. Mirabile is proud to have served on the SottoPelle Advisory Board and to have served as SottoPelle's National Medical Director. Dr. Mirabile and his team have provided training to SottoPelle providers around the United States.
Since opening MedCosmetic in 1999, Dr. Mirabile and his team have offered patients state-of-the-art, non-surgical cosmetic treatments. Dr. Mirabile's team of registered nurses and licensed esthetician's offer the latest services and products to treat virtually any skin condition or concern. Nationally, Dr. Mirabile is known as a pioneer in cosmetic laser treatments. He has been on the forefront of laser technology since the 1990's and is a frequent guest lecturer at aesthetic conferences helping to educate doctors and medical professionals across the country on laser treatments and non-surgical cosmetic procedures. As Key Opinion Leader for InMode, a leading global provider of innovative and award-winning medical technologies, Dr. Mirabile provides guidance to physicians wishing to extend aesthetic services to their patient-base. In addition, Dr. Mirabile has served on the Scientific Advisory Board and for Cutera® and Viveve®.
In 2010, Dr. Mirabile added Weightloss® to his practice helping men and women to achieve their goals of weight loss and overall health. This physician supervised weight loss program has phenomenal results. Dr. Mirabile is proud to be a part of the National Weightloss physican-owner advisory board.
Dr. Mirabile is listed as one of the "Top Physicians" in the United States by the Center for the Study of Services in Washington, DC. He has also been awarded the "Physician of the Decade Award", voted upon by his peers, and listed in Squire Magazine. Dr. Mirabile's peers have also consistently voted him "Top OB/GYN" since 1994. He is listed in the Kansas City Magazine 10 years in a row as one of the "SUPER DOCTOR'S" also voted upon by local peers and in 2016 became a part of the "SUPER DOCTOR'S" Hall of Fame.
Dr. Mirabile completed his undergraduate work at Creighton University and earned his medical degree from the University of Missouri at Kansas City. He trained in Chicago, Illinois at Mt. Sinai Hospital and St. Joseph Medical Center, an affiliate of Northwestern University.
When Dr. Mirabile is not seeing patients, he enjoys traveling with his wife, Vicki, and visiting their adult children living in New York.