Skin Care & Makeup Products
Proper cleansing, exfoliation, hydration and protection are the keys to clear and radiant skin. As the body's largest organ, your skin is reflective of your overall health and well-being and requires proper at-home care to maintain vitality. Mirabile M.D. MedCosmetic offers high-quality products for all skin types and conditions. To purchase any of our best quality products, stop by our office in Overland Park. Or, you can purchase by phone and have products shipped directly to your home.
Mirabile M.D. MedCosmetic Skin Care Line
Mirabile M.D. MedCosmetic Skin Care Line
Our founder, Dr. James Mirabile, has created a skin care line that will serve all of your needs today, while giving you the foundation to have beautiful, healthy skin for life. Mirabile M.D. MedCosmetic provides innovative skin care solutions that keep time at bay by offering the highest quality, clinically proven, scientifically advanced formulations available.
DermaClean Rx
For acne-prone, dry or aging skin
7.1 oz / 205 ml
A gentle cleanser that also brightens and revives skin. The combination of papaya enzymes and salicylic acid works to slough away dead skin cells while also stimulating the production of new cells for a cleaner, brighter complexion.
Ultra Rich Foaming Cleanser
For all skin types
7.3 oz / 208 g
A mild, sulfate-free foaming cleanser that removes makeup and surface oils while maintaining the skin's delicate pH balance. This cleanser is good for all skin types, especially dry or sensitive skin.
Acne Clear Gel Cleanser
For oily, acne prone skin
7 oz / 21 g
A clinically proven, non-irritating cleanser that eliminates acne-causing bacteria on contact clearing the skin and helping to prevent further breakouts. The addition of aloe and hyaluronic acid soothes the skin and reduces excess dryness.
Essential Cleanser
For dry or sensitive skin
7.1 oz / 202 g
Hydrating and gentle, this paraben-free cleanser leaves skin clean, soft, smooth and supple. Botanical oils and extracts provide superior antioxidant protection to combat against environmental stressors, such as free radicals and sun damage that lead to premature aging of the skin.
HydraTone
For all skin types
6.8 oz / 200 ml
Specifically formulated with potent antioxidants, including vitamins A, E and C, to exfoliate, brighten and revitalize the skin. This aloe-based preparation also contains herbal extracts to hydrate and invigorate the skin.
C& Serum 
For all skin types
1 oz / 30 ml
A highly effective blend of L-ascorbic acid, tocopherol, ferulic acid, octapeptide with an intensified trans-epidermal carrier to deliver an excellent anti-aging product. C&E Serum increases collagen production, provides superior antioxidant protection, corrects hyperpigmentation and reduces the appearance of fine lines and wrinkles.
DermaFiller M.D.
For aging skin
1 oz / 30 ml
Multiple revolutionary active ingredients offer a clinically proven product that delivers the equivalent results of a collagen dermal filler injection after just two weeks of regular use. DermaFiller is fortified with gylcosaminolglycans which preserve and protect the structure of the ECM complex from physical forces like pollution. UV rays and aging while also reducing the appearance of rosacea.
Collagen Intensifier 
For aging skin
1.8 oz / 51 ml
Formulated with our proprietary trans-epidermal carrier, peptide complex and hyalurionic acid. Collagen Intensifier provides superior hydration, improves skin texture, and smooths fine lines and wrinkles.
Tretinol 
For aging skin
1 oz / 29 g
Custom compounded Tretinol therapy penetrates deep within the skin to stimulate cell renewal and reduce the appearance of fine lines, wrinkles, uneven skin tone, hyperpigmentation and the formation of acne. Available in three strengths: 0.25%, 0.5% and 1.0%.
Age Defying Eye Cream
For aging skin
.53 oz / 15 g
A clinically proven combination of 5-in-1 active ingredients to dramatically reduce the appearance of dark circles and puffiness, smooth fine lines and wrinkles, firm and tighten aging skin, brighten aging skin, and reduce inflammation.
HQRA+
For all skin types
1.8 oz / 51 g
An advanced, high potency, custom-compounded formula that delivers dramatic skin lightening and powerful anti-aging benefits as it markedly reduces melanin production including melasma and sun damage. HQRA+ contains a gold standard combination of tretinoin, hydroquinone and hydrocortisone.
Microderm Mineral Polish
For dry, normal or sensitive skin
2.4 oz / 70 g
A powerful microdermabrasion resurfacing to remove dead skin cells and debris reducing the appearance of fine lines and hyperpigmentation. Microderm Mineral Polish improves skin tone, texture and elasticity giving skin a fresh, radiant look.
Hair Regrowth 3-Step System
For hair loss
7 oz / 198 g (shampoo and conditioner) – 1 oz / 30 ml (serum)
A 3-step medical-grade system that blocks the production of DHT, stimulates collagen production for better hair follicle anchoring, and decreases pro-inflammatory cytokines with synergistic action. Hair Regrowth System provides fuller, thicker hair while preventing hair loss.
Dr. M's Cure-All Cream
For all skin types
2 oz / 57 g
Fortified with Vitamin K, sunflower oil and sweet almond oil, this concentrated, restorative treatment helps to reduce under eye circles and puffiness while also clearing bruising, spider veins and broken capillaries. Dr. M's Cure-All Cream helps reduce the appearance of fine lines, while calming emollients relieve redness and irritation often associated with rosacea.
Intensive Acne Serum
For oily or acneic skin
1.1 oz / 32 g
A non-irritating combination of micronized benzoyl peroxide and glycolic acid works to immediately kill acne-causing bacteria on contact. Intensive Acne Serum effectively exfoliates the skin, while reducing the sebum level within pores by up to 70%.
Triple Action Acne Pads
For oily or acneic skin
60 pads
Formulated with a unique combination of salicyclic acid, glycolic acid and lactic acid, these pre-absorbed pads synergistically deliver a gentle, microchemical peeol to exfoliate and correct acne while also preventing future breakouts. Triple Action Acne Pads reduce redness associated with irritation and inflammation.
SolarProtect Moisturizer SPF 47
For all skin types
4.9 oz / 139 g
A broad-spectrum, light weight sunscreen that also serves as an excellent daily moisturizer. Formulated with titanium dioxide and zinc oxide. Solar Protect is a physical sunscreen that protects against UVA and UVB rays.
Defense Tint SPF 44
For normal, dry or sensative skin
2.1 oz / 59 g
A water-resistant, physical sunscreen that features a moisturizing base with a sheer, universal tint. Formulated with titanium dioxide and zinc oxide, Defense Tint protects against UVA and UVB rays.
Delicate Skin RX
For dry or aging skin
4 oz / 113 g
Restore smoothness and tone to the delicate skin between the chin and lower bust line. Delicate Skin RX is a non-irritating product which contains natural, stimulating ingredients that promote circulation and delivery of nutrients.
HydraHeal RX Creme
For sensitive or reactive skin
2 oz / 56.7 g
Rehydrates, soothes and restores lost moisture to minimze flaking and peeling. HydraHeal fosters a favorable pH environment for post-treatment / post-laser skin or compromised skin types.
Sleep Repair Cream 
For normal or dry skin
2 oz / 57 g
An emollient and rich exfolliant that corrects visible signs of aging including dull and rough skin. Sleep Repair Cream improves the overall complexion while improving fine lines, pigmentation and pore size.
Hyaluronic Booster
For normal or dry skin
1.8 oz / 50 g
A potent, highly penetrating and hydrating serum that rehydrates, smooths, tones and restores elasticity to the skin. Hyalurionic Booster eliminates active oxygen free radicals produced by ultraviolet radiation protecting skin from damage.
Smooth as Butter Pumpkin Mask
For dry, normal or sensitive skin
6 oz / 170 g
The combination of enzymes and antioxidants from pumpkin extract, along with vitamins and minerals work to reduce pore size while cleansing, hydrating and rejuvenating skin.
Pore Perfecting Mask
For oily or acneic skin
3 oz / 85 g
a breakthrough mask containing sulfur, white charcoal powder, and kaolin to effectively absorb oils, impurities and other toxins from the skin yielding a clearer complexion, reducing breakouts and detoxifying the skin.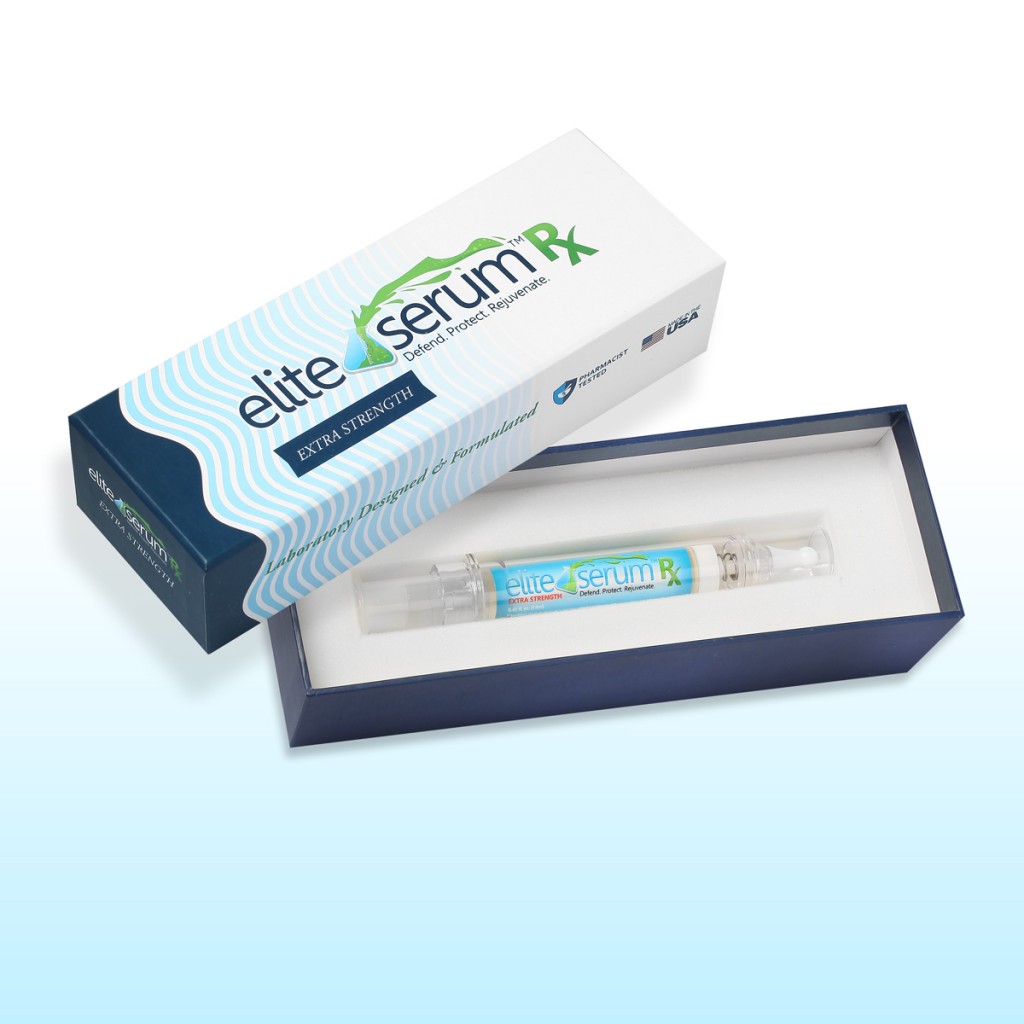 Elite Eye Serum Rx
Scientifically designed to address these symptoms of aging: eye wrinkles and crow's feet, puffiness around the eyes and dark circles under the eyes. Hyaluronic acid and seaweed extract offer moisture and smoothness while a powerful combination of key peptides have been proven to stimulate collagen production.
Lumiveve™ by Skin Medica
This two-step system gives your skin more power to resist the environment's attack during the day and recover itself overnight. With full atmospheric protection against blue light and pollution, you may see truly radiant skin in as few as 14 days.
Lip Smart
Draws in natural water by attracting components to boost hydration and retain moisture. A proprietary formula with five powerful and effective ingredients using the highest quality humectants and lipids, to keep you hydrated longer, smoothing lines and adding fullness.
Latisse®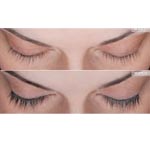 5 mL
Latisse is a prescription treatment for hypotrichosis. It is the first and only FDA-approved prescription treatment for inadequate or not enough eyelashes, growing them longer, fuller and darker. Latisse solution is a once-nightly treatment you apply topically to the base of your upper eyelashes. You may start to see more length in as little as 4 weeks and should achieve active, full growth in 16 weeks. Latisse was created by Allergan, the makers of Botox® Cosmetic. Allergan developed a medicated eye drop to treat elevated intraocular pressure. Many patients using this medication also began to grow longer, fuller and darker lashes as a side effect. This led Allergan to study the medications active ingredient, bimatoprost, specifically for growing lashes. After a clinical trial, Latisse was approved by the FDA in December of 2008. Learn more about Latisse.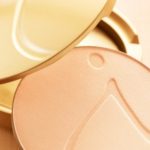 Jane Iredale Mineral Makeup
Mirabile M.D. offers Jane Iredale makeup. Mineral particles form a protective barrier on the skin that allows it to breathe and function normally. This protective barrier also traps environmental pollutants. Jane Iredale minerals are non-comedogenic (meaning they do not block pores) and act as anti-inflammatories and anti-microbials. The only oils used are in products specifically intended to condition the skin – such as in our under-eye concealer and lip products. Jane Iredale micronized mineral bases are concentrated pigment and do not contain fillers such as talc. Because of this concentrated pigment, a minimum amount gives excellent coverage.
Call to schedule a complimentary makeup consultation and application.