Hormone
Replacement Therapy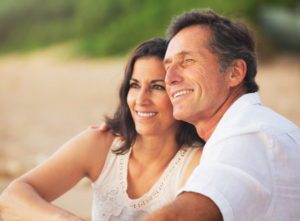 What is Bio-Identical Hormone Replacement Therapy?
Bio-identical hormones are specifically compounded to identically match what your body once produced. Bio-Identical Hormone Replacement Therapy (BHRT) is not a one size fits all. When done properly, BHRT is easy, safe and effective.
The Mirabile M.D. Difference
At Mirabile M.D., we're happy to offer Kansas City bio-identical hormone replacement therapy to men and women. Led by founder James Mirabile, M.D., FACOG our focus is not simply on prescribing, but on combining the appropriate dosage and delivery method to balance a patient's hormones. Each person is different, and their needs change over time. This is why it's important to have an individualized program designed for each patient.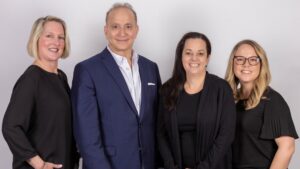 The Women's Health Initiative (WHI) of 2002 resulted in misinformation about the safety of hormone replacement therapy and spurred unnecessary fears that all hormone replacement therapy increased the risk of breast cancer and heart disease in women. A combination of medical misinterpretation and media sensationalism caused many women and doctors to abandon hormone therapy all together and, as a result, did a disservice to women's health. Since the WHI results were released, much more is known about the safety of hormone replacement therapy and the medical community has acknowledged the shortcomings of the study and its subsequent spread of misinformation. As with any medical treatment, it's always important to review any potential risks as well as benefits of the treatment with your provider. When done properly, hormone replacement therapy can be an effective treatment for peri-menopause and menopause symptoms and can also alleviate some chronic health risks. During your office visit, your provider will review your health history, symptoms and lab work and will work with you to help determine if hormone replacement therapy is right for you.
Dr. Mirabile and his team of Nurse Practitioners are fully trained and highly experienced in the field of hormone therapy. After an office visit to discuss symptoms and lab work, our team will determine dosage and work with you to determine the best method for your lifestyle. For bio-Identical hormone replacement therapy, we work with a number of specialty compound pharmacies to ensure you're getting the highest quality, cost effective therapy. Our team administers hormone therapy for men via SottoPelle pellet therapy, and in women via:
Creams
Troches
Injections
Capsules
Pellet therapy, via SottoPelle® 
While any form of hormone therapy is a step in the right direction when your hormones are depleted, certain methods may work better for you than others. Each person is different, and their needs may change over time. This is why it is important to have an individualized program designed for each person.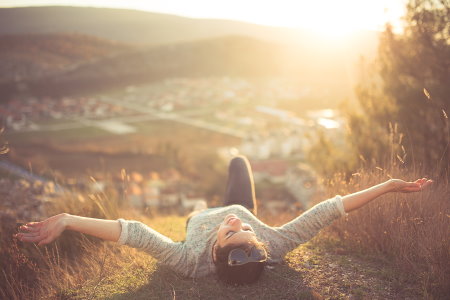 Benefits of BHRT in Men and Women
Restoring a person's hormones helps to alleviate common symptoms, improve overall health and create a sense of well-being that may be missing. BHRT patients report:
• Enhancement of libido and/or increased sexual drive
• An increase in lean body mass and a decrease in body fat
• Greater capacity for getting in shape
• Consistency in moods – reduction in feelings of anger, nervousness and irritability
• Increased mental focus, clarity and concentration
• Improved memory
• Increase sense of overall well-being
• Better quality of life
• Decreased hot flashes and night sweats in women
BHRT What Patients Need to Know
When first starting Bio-Identical Hormone Replacement Therapy, 

or BHRT, you need to take your compound daily for a minimum of four weeks. 

You will need to order a refill from your pharmacy to ensure you

have enough medication to last until your follow-up appointment.

Follow-up labs should be drawn approximately five weeks from

when you started your medication. If you normally take a dose in the morning, skip morning dose or wait at least six hours before having labs drawn.

If you have your labs drawn at an outside facility, please bring

your results in for your follow-up appointment, or call the day before to ensure we have received a copy.

You must schedule a follow-up appointment with your provider

two weeks after labs are drawn to go over your results and discuss your symptoms so your prescription can be adjusted if needed. Changes to prescriptions are not solely based on your lab results.

Prescription refills require a call to your pharmacy every six

months if you have testosterone included in your prescription, as it is a controlled substance.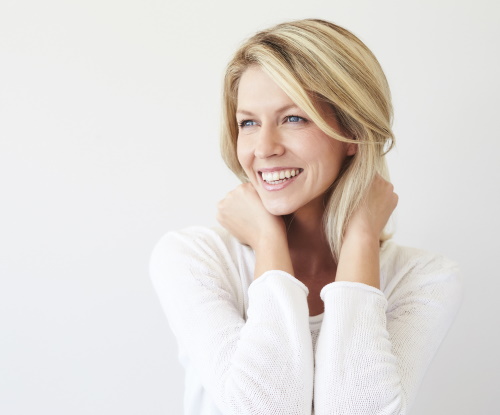 " Has hormone therapy changed my life? My joints feel better and I've lost 22 pounds and 3 dress sizes. True, I have been eating healthier and getting more exercise. But, it's easier to stick with a new diet when you see results and are able to maintain them. And exercise is much easier when you have the energy to do it. I sleep more soundly and wake up rested. I feel better and am saying yes more often to hiking, dog walks, horseback riding, swimming and time with family and friends. Yes to adventure. Yes to life. It's not over and there are great years ahead. Has hormone therapy changed my life? My answer is simple after all….Yes."
" After a simple blood test to identify my current hormone levels, I had bio-identical hormone pellet therapy, SottoPelle®. About a week and a half later, I was shocked at how great I felt. I honestly couldn't believe the difference in my energy levels and increased libido. My workouts have improved and I've had no side effects. At times I feel it's too good to be true! In less than six months I've made significant improvements to my overall health and well-being. I recommend Mirabile M.D. to anyone who is considering weight loss or hormone replacement therapy. The staff is friendly and knowledgeable."
Menopause is not a single point in time when the ovaries are switched off for good, but occurs in stages over the span of a woman's reproductive life. It's a transition that begins and ends with female fertility, and in the process, reshapes the way we think, feel, and act.
We consult with Kansas City men for safe, effective testosterone replacement therapy. We naturally and safely restore testosterone levels through the use of SottoPelle® Therapy, using bio-identical hormone replacement therapy (BHRT), with hormone pellets.