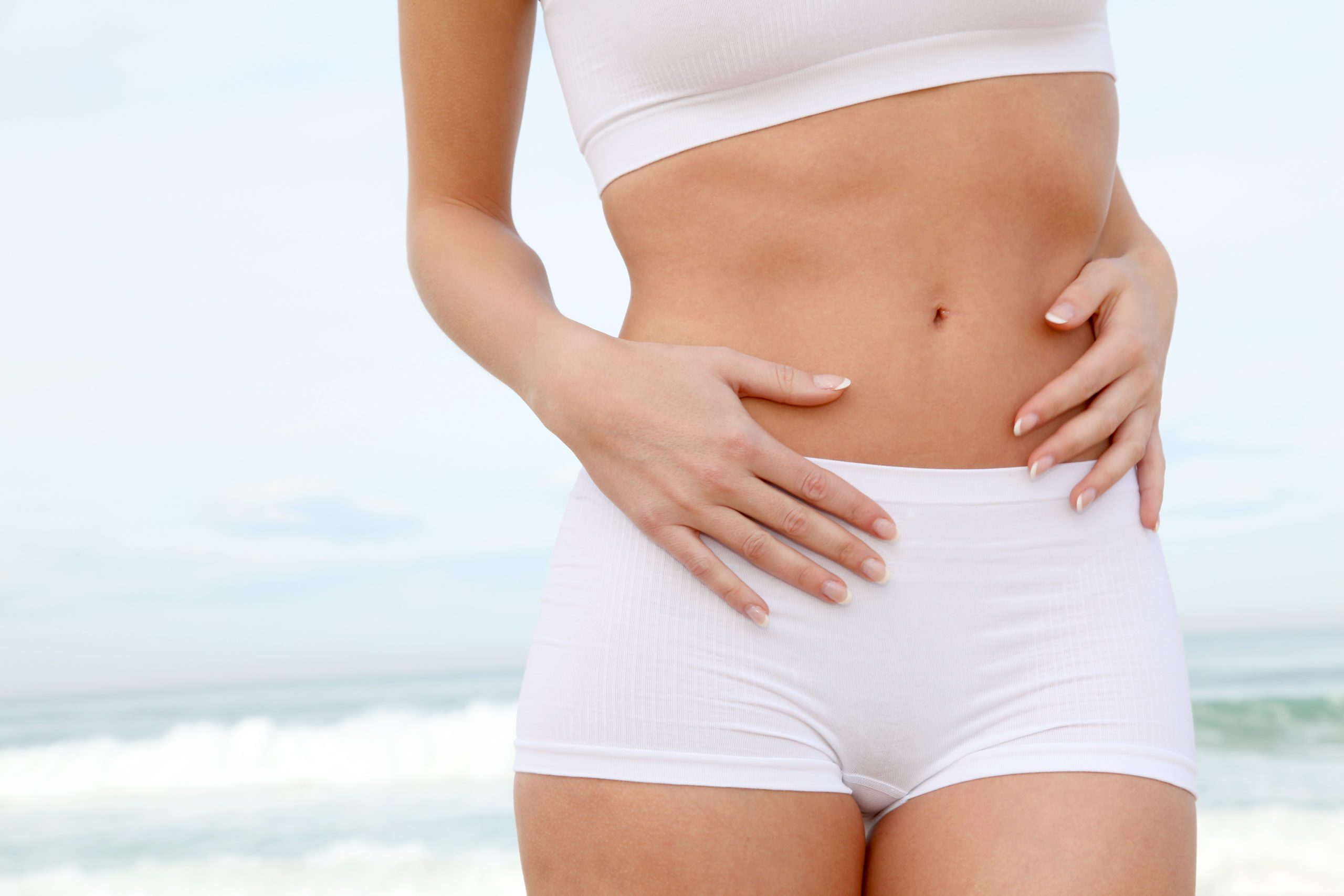 Body sculpting treatments have become popular choices for those wanting to lose weight, especially when diet and exercise aren't sufficient in getting rid of stubborn fat. You may notice fat pockets or excess cellulite accumulating on certain areas of your body after a long weight-loss journey, pregnancy, or if you experience certain medical conditions.
Fortunately, Mirabile M.D. offers many body sculpting treatments that are safe, effective, and FDA approved for tightening skin and smoothing out persistent fat deposits. One of these methods is Evolve X, a body sculpting treatment that's great for body contouring, skin tightening, and muscle toning.
Evolve X is an effective treatment option that can help you look and feel your best and boost confidence. Mirabile M.D. is here to give you a customized treatment experience that will cater to your specific needs, so you can obtain the body sculpting results you're looking for.
What is Body Sculpting?
Body sculpting treatments help to get rid of excess fat cells and reduce the appearance of fat on certain areas of your body. These treatments can contour and remodel the skin without extensive surgery, and there's no downtime or visible scarring afterward.
During a body sculpting treatment like Evolve X, non-invasive technology kills fat cells underneath the skin. This process results in controlled fat reduction, skin tightening, tissue remodeling, and muscle stimulation. As long as you exercise regularly and eat a healthy diet, fat cells will not return.
Non-surgical body sculpting treatments are typically painless. However, Mirabile M.D. offers pain management options, including a topical numbing cream or sublingual sufentanil to help ease any discomfort.
Evolve X Body Sculpting and Types of Treatments
Evolve X is a type of non-surgical body contouring that can eliminate fat, tighten skin, and tone muscle in many areas of the body, including the abdomen, waist, arms, inner and outer thighs, back, legs, and buttocks.
With Evolve X, no invasive surgery is necessary; instead, non-invasive contouring uses radiofrequency (RF) and electromagnetic energy to reduce body fat and remodel muscle and skin. RF waves are safe and gentle on your skin, and they work by tightening the underlying skin structure and boosting collagen and elastin production. This process kills fat cells and encourages smoother, youthful curves.
Depending on which Evolve X treatment technology you decide on, the body sculpting can be customized to reshape your body the way you want. Here are the three types of body sculpting treatments by Evolve X that are available at Mirabile M.D.
Evolve Tite
Evolve Tite uses RF technology to tighten skin on the abdomen, upper arms, flanks, buttocks, and thighs. This Evolve X body sculpting machine reduces fat and sagging skin by delivering the RF energy to the skin's subdermal layers, allowing for the collagen remodeling process to occur.
After treatment, your skin slowly rebuilds with stronger, new proteins to look smoother and more toned. Evolve Tite is great for improving laxity and increasing your skin's firmness, and treatments can be tailored and customized for many areas of the body.
Evolve Tone
Evolve Tone works by delivering electromagnetic energy to the thighs, abdomen, and buttocks. The electromagnetic energy stimulates involuntary muscle contractions to tone and strengthen muscles, allowing for a more sculpted appearance. In difficult-to-tone areas, Evolve Tone is designed to increase muscle strength as well.
We recommend at least three to six Evolve Tone sessions, spaced one week apart. Patients typically start seeing results three to six months after completing their treatment series, but maintenance treatments may also be necessary to maintain ideal results.
Evolve Transform
Evolve Transform is an innovative body sculpting treatment that reduces fat, enhances skin appearance, and strengthens muscles. This Evolve X treatment combines two procedures into one. First, RF energy is used for deep tissue heating and fat burning, and then electrical muscle stimulation (EMS) induces forced muscle contractions.
Combining these two technologies allows for an effective body sculpting treatment that both builds and restores appearance. We recommend three to six treatments, spaced one week apart. You can expect results after three to six months.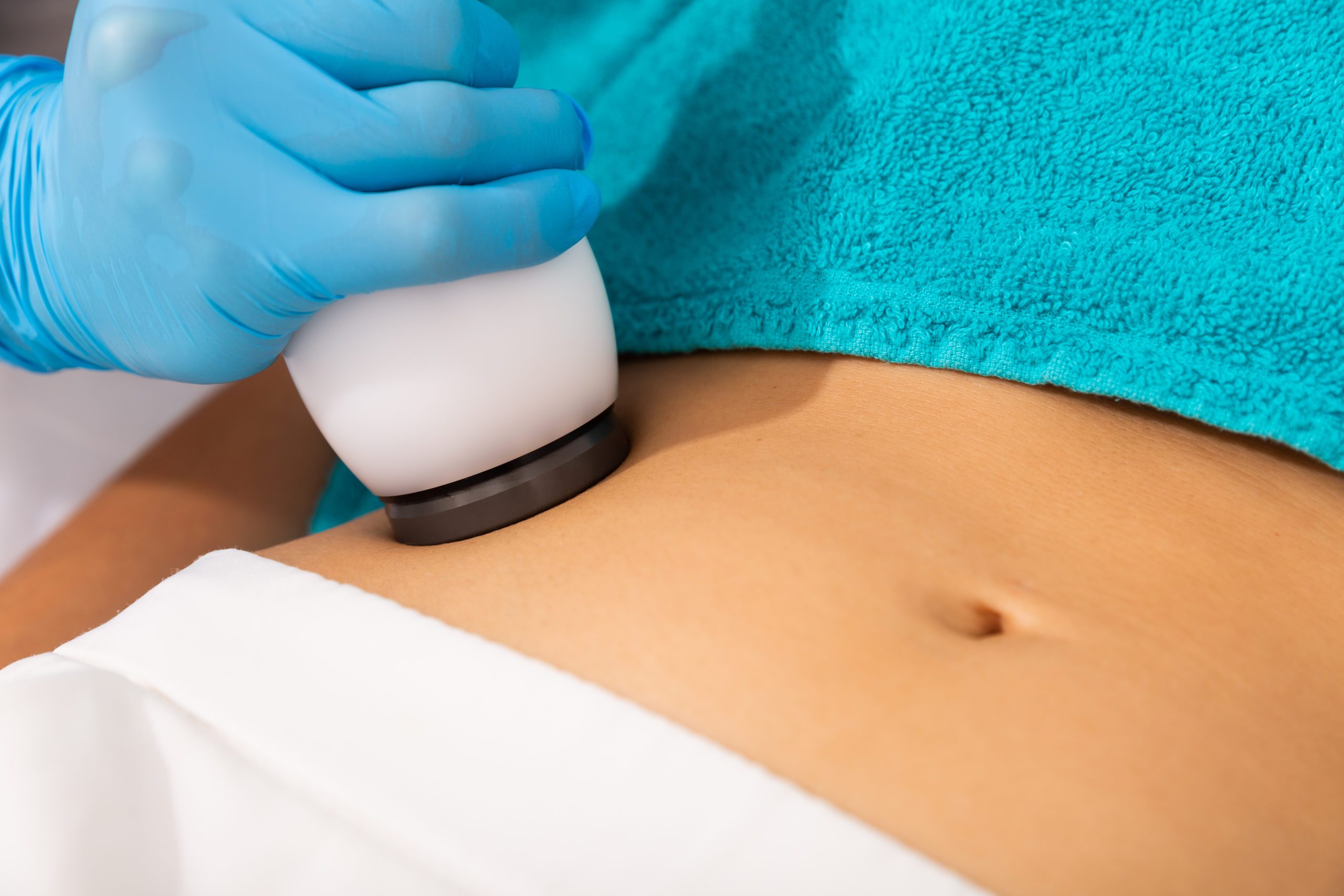 What to Expect During Your Body Sculpting Treatment
Evolve X body contouring is a convenient, non-invasive method for reducing fat and improving skin appearance. No incisions or recovery time is involved; in fact, treatment generally only takes about 30 to 60 minutes depending on the treatment area, so you can resume normal activity right away.
Depending on which Evolve X treatment is right for you, it may vary when you start to see results. You may also need to repeat treatments depending on your skin, shape, and the results you are looking for. Evolve X body sculpting offers permanent destruction of fat cells, but it's still important to maintain a healthy diet and exercise routine for best results.
Patients generally find Evolve X body sculpting treatments comfortable. You may experience a warm sensation in the treatment area during the procedure. Talk to your provider if you are experiencing any discomfort or pain. You may notice redness or warmth in the treated area after receiving Evolve X, but this should subside within a few hours.
Is Evolve X Right for Me?
Anybody can be a candidate for Evolve X, and it's a desirable solution for those wishing to tone, trim, or tighten problem areas with their skin. If you've recently undergone intensive weight loss or you've noticed fat accumulation in certain areas of your body, Evolve X is a great solution for you.
However, Evolve X is not a weight-loss method; it's best for excess, stubborn pockets of skin or fat that you want tightened up that won't disappear with diet and regular exercise. Evolve X is not recommended for those with a body mass index over 30, and it's not a weight-loss replacement for liposuction.
If you're interested in learning more about our body sculpting treatments like Evolve X here at Mirabile M.D., or any of our other MedCosmetic medical spa options, contact us today at 913-888-7546 to schedule your consultation.