Your
One-Stop
Shop for
Beauty,
Health &
Wellness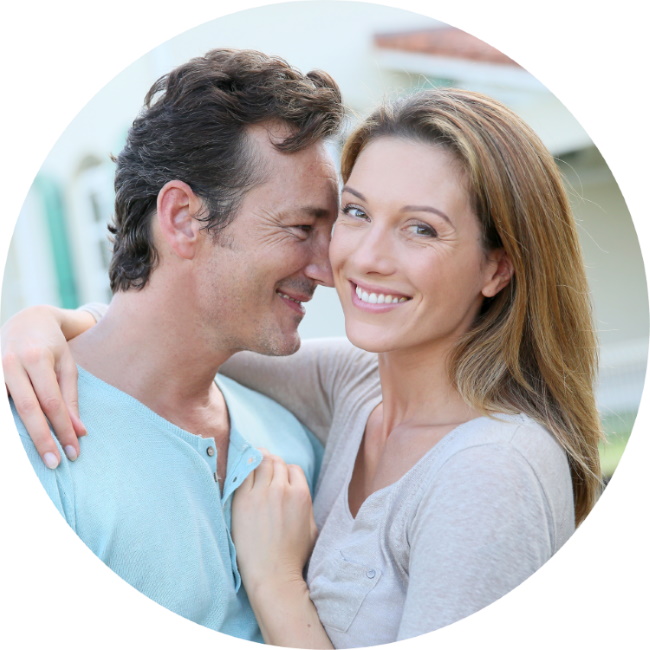 Daxxify, the new long-lasting wrinkle relaxer. 5 units free!
Co2 Lift, a powerful anti-aging facial treatment. $210.
Product of the month: DIM3 M.D. 20% off.
Product of the month: Turmeric M.D. 20% off.
"This place — it's the real deal. I first visited Dr. Mirabile when I was wrapping up chemotherapy treatments. I needed to get my hormone treatments started and Dr. Mirabile personally took care of me. He was very caring and despite my then-current medical history – he listened – understood what I was relaying and very carefully prescribed what I needed. He and the staff are caring and treat me very well. I highly recommend him and his team."
"The biggest motivator for me to lose weight was after my primary care doctor did bloodwork and said if I didn't make changes, I would be at high risk for Type 2 diabetes. I had to be willing to tackle the bad habits, a sedentary lifestyle and my questionable relationship with food. After less than a year on the program, my doctor said I was out of the danger zone for developing diabetes. Thanks to the low-carb diet Dr. Mirabile and his team put me on and their support, I make good choices when it comes to eating and exercise is part of my daily routine. I have more energy, confidence and fit into fun clothes now, too."
–Richard of Waldo lost 85 pounds
"I've had a variety of services  from general health to gynecology to medical spa services. Dr. Mirabile genuinely cares about his patient's wellbeing and his follow-up is like none other! Tama and Sophia have given me extra tender care with cosmetic and skin care services and they exceeded all expectations! I highly recommend this practice and refer relatives and friends all the time! Thank you for all you do Mirabile M.D.! "
Welcome to Mirabile M.D. Beauty, Health and Wellness, your one-stop shop for total wellness. James Mirabile, M.D., FACOG founded this center on the realization that patients' issues are often interrelated. By combining gynecology, hormone therapy, weightloss, and MedCosmetic into one convenient center, we are able to offer patients a synergistic approach to medical aesthetics, weight loss, hormone therapy and gynecological treatment. Dr. Mirabile and his team understand that fibroids, depression, hormone deficiency, migraines or weight issues can be as debilitating as acne, unsightly hair growth, rosacea or wrinkles. Our state-of-the-art facility, located at I-435 and Roe in Overland Park, KS serves the entire Kansas City metropolitan area. We look forward to meeting you soon.
Gynecology and Hormone Therapy Patients
We are dedicated to providing our patients with high-quality services, compassionate care, leading-edge technology, and personalized treatments. Our patient-centric approach to beauty, health, and wellness empowers men and women to live healthier and happier lifestyles.