Your
One-Stop
Shop for
Beauty,
Health &
Wellness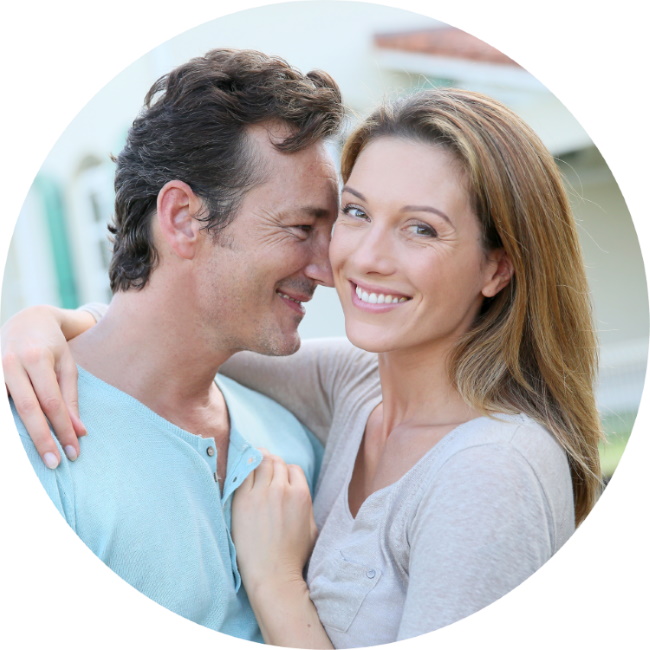 " Has hormone therapy changed my life? My joints feel better and I've lost 22 pounds and 3 dress sizes. True, I have been eating healthier and getting more exercise. But, it's easier to stick with a new diet when you see results and are able to maintain them. And exercise is much easier when you have the energy to do it. I sleep more soundly and wake up rested. I feel better and am saying yes more often to hiking, dog walks, horseback riding, swimming and time with family and friends. Yes to adventure. Yes to life. It's not over and there are great years ahead. Has hormone therapy changed my life? My answer is simple after all….Yes."
"
The biggest motivator for me to lose weight was after my primary care doctor did bloodwork and said if I didn't make changes, I would be at high risk for Type 2 diabetes. I had to be willing to tackle the bad habits, a sedentary lifestyle and my questionable relationship with food. After less than a year on Medi-Weightloss, my doctor said I was out of the danger zone for developing diabetes. Thanks to the low-carb diet Dr. Mirabile and his team put me on and their support, I make good choices when it comes to eating and exercise is part of my daily routine. I have more energy, confidence and fit into fun clothes now, too.
"
–Richard of Waldo lost 85 pounds
"
I have been going to the Mirabile M.D. medical spa, MedCosmetic, for a few years now and every visit is amazing from start to finish. The front desk is extremely friendly, the treatment providers are very knowledgeable and the changes in my skin speaks for itself! I see Jessica routinely, and she is the BEST!!! Seriously, the woman is gifted. She has an incredible aesthetic eye, and she is very meticulous and detail-oriented.
"
Intense Pulsed Light laser treatment 15% Off
RHA Collection of dermal filler buy 2 syringes, get 3rd free
$50 off Initial Visit
Current patients come in for 3 or 4 Weekly Visits in September and save up to 50% on a Weekly Visit in October
Collagen Boost supplement 20% off
Collagen Intensifier skin care 20% off
Welcome to Mirabile M.D. Beauty, Health and Wellness, your one-stop shop for total wellness. James Mirabile, M.D., FACOG founded this center on the realization that patients' issues are often interrelated. By combining MedCosmetic, Medi-Weightloss®, bio-identical hormone replacement therapy, and gynecology services into one convenient center, we are able to offer patients a synergistic approach to medical aesthetics, weight loss, hormone therapy and gynecological treatment. Dr. Mirabile and his team understand that fibroids, depression, hormone deficiency, migraines or weight issues can be as debilitating as acne, unsightly hair growth, rosacea or wrinkles. Our state-of-the-art facility, located at I-435 and Roe in Overland Park, KS serves the entire Kansas City metropolitan area. We look forward to meeting you soon.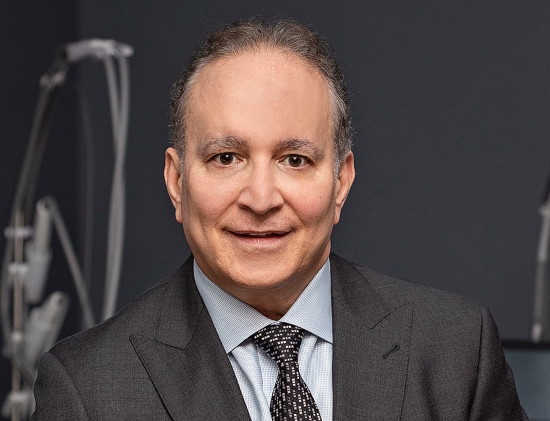 Gynecology and Hormone Therapy Patients
We are dedicated to providing our patients with high-quality services, compassionate care, leading-edge technology, and personalized treatments. Our patient-centric approach to beauty, health, and wellness empowers men and women to live healthier and happier lifestyles.