Body Sculpting Treatments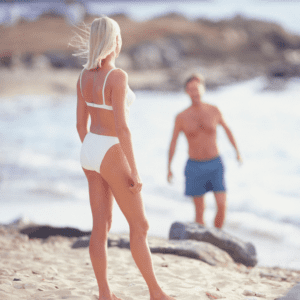 Body sculpting is a non-surgical treatment option to reduce fat, tone muscle, and improve skin laxity. With no surgery or downtime, non-surgical body sculpting has become a desirable solution for those wishing to trim, tone or tighten problem areas. 
Non-surgical body sculpting can be performed on virtually any area of the body including  the abdomen, love handles, back, legs, arms.
Many of our patients seek body sculpting for areas that are resistant to diet and exercise or to tone and tighten after weight loss. 
Evolve treatment abdomen. Photos courtesy of InMode. 
Mirabile M.D. MedCosmetic patient — two truSculpt treatments
truSculpt ID Abdomen. Photos courtesy of Cutera.
Body Sculpting Treatment Options
We offer multiple treatment options for fat reduction, toning and tightening areas of the body. Our experienced medical spa team will work with you to determine the best device and treatment protocol for your specific goals.
Evolve by InMode is a non-surgical body sculpting solution that reduces body fat and remodels muscle and skin — with no downtime. Choose from 1, 2, or all 3 modalities: Evolve Tite, Evolve Trim, and Evolve Tone. 
truSculpt® ID is a non-surgical, safe, and effective sculpting treatment ideal for patients who are close to their ideal weight but have areas that don't respond to diet and exercise.
truSculpt® fleX is a personalized muscle-sculpting treatment that adjusts to your fitness level, shape, and goals to strengthen, firm, and tone your muscles.