Important Changes Regarding Insurance Coverage
Important changes regarding insurance coverage
In the last few years—like most health providers—we have experienced drastic transformations in the insurance industry that impact what is most important to us: giving each patient personal, compassionate care. The kind of care we would want for our own loved ones. The kind of care you deserve. That commitment to you has become more difficult due to industry-wide changes that are pushing us to increase the number of patients we see every day. That's why, starting on January 1, 2024, we will no longer accept health insurance. Our entire practice will be on a self-pay basis.
Gynecology and hormone therapy fee for service
Starting January 1, 2024, each health service will have a clearly stated fee, which will be available at any time upon your request. We are keeping these fees as affordable as possible. To inquire about our new fee schedule, you may call our office at 913.888.7546 (option 1) or send us an email at info@mirabilemd.com.
Payment will be due at the time of service. Our office accepts cash, personal check, and credit cards including American Express, Visa, Mastercard, and Discover. In addition, we accept Health Savings Account (HSA) payments.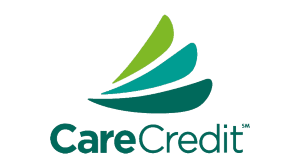 Our office accepts CareCredit. CareCredit is a credit card for your health and beauty needs that lets you enjoy the benefits of living well today, with special healthcare financing options so you can pay monthly.
With special financing options for beauty, health, and wellness, the CareCredit healthcare credit card helps make procedures and treatments more manageable with promotional financing options. Subject to credit approval. Minimum monthly payments required.
To learn more about CareCredit and to apply for a card, visit the CareCredit Website below.
We realize that some patients may need to find a new physician for services that are covered by insurance. We completely understand and will do our best to help you with this transition. If you wish to have your records transferred to another physician, you may complete a Records Request form by clicking the button below.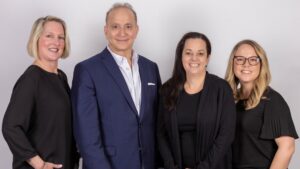 Your health continues to be our top priority
For more than 30 years, James Mirabile, M.D. has built a reputation of providing exceptional patient care in a welcoming environment. Dr. Mirabile has surrounded himself with a highly skilled health team that cares about your needs as much as he does. Our gynecology and hormone therapy team led by Dr. Mirabile includes Bridget Webb, APRN who has been with our team for 27 years, Betsy Stander, APRN who has been with us for over a decade, and Amanda Wilson, APRN who joined us over a year ago. Reading patient testimonials touches our hearts and reminds us how honored we are that you trust us with your most precious commodity: your health. We are delighted when you refer friends and family members. We often see generations of families here. All of us at Mirabile M.D. Beauty, Health & Wellness hope that you will continue to trust us with your healthcare needs, including well woman and gynecology visits and bio-identical hormone replacement therapy for men and women. Your loyalty is appreciated, now and always.