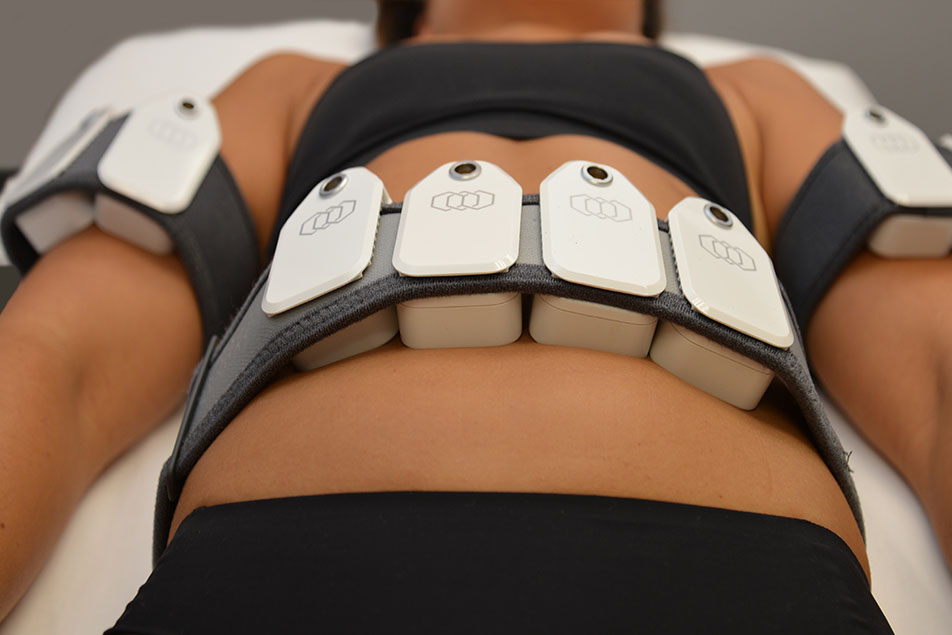 For those looking to improve their appearance with fat reduction, liposuction can seem like an attractive option. When these patients reach out to Mirabile M.D., we often discuss the various non-surgical alternatives to liposuction that require less downtime and still achieve great results. Let's take a deeper look at each of these alternatives and how they differ from the traditional liposuction procedure.
What Is Liposuction?
First, let's talk about liposuction. Liposuction is a common cosmetic surgery that removes fat from specific areas of the body, such as the hips, thighs, buttocks, abdomen, arms, and neck. This fat reduction treatment can also be used to shape, or contour, these same parts of the body. Liposuction may also be called lipoplasty or body contouring.
Liposuction isn't considered a weight loss method, although you can lose weight due to excess fat removal. If you are looking to lose weight, diet and exercise or certain types of bariatric procedures are a better option. On the other hand, liposuction is more suitable for patients who have a healthy body weight but carry excess fat in very specific parts of their bodies.
As with all surgeries, liposuction does come with a series of risks. A few of these risks include:
Bleeding
Reaction to anesthesia
Fluid accumulation
Numbness
Infection
Fat embolism
Other complications are also possible, so it is always best to speak with your doctor before undergoing cosmetic surgery to learn more about how these risks could potentially impact you.
The risks associated with liposuction often lead patients to seek alternatives. The best alternative to liposuction for you could be one that doesn't require surgery at all.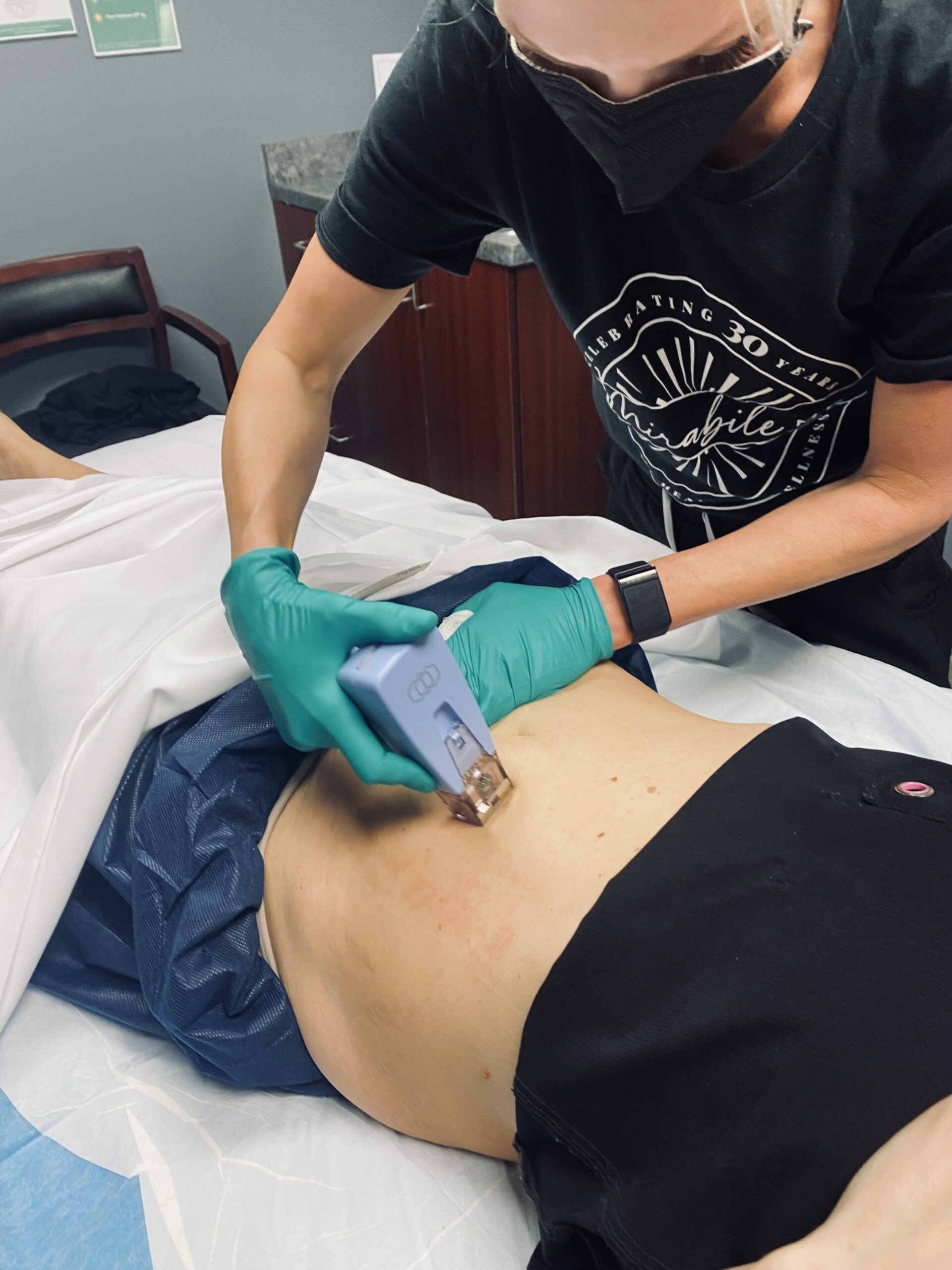 What Are Some Non-Surgical Liposuction Alternatives?
At Mirabile M.D., we get a lot of patients who are looking for the best non-surgical alternative to liposuction. While there are quite a few different options around, we tend to recommend four different treatments to our patients.
1. Evolve Tite
The Evolve X line of treatment options offers three different non-invasive alternatives to liposuction. Each treatment varies slightly, but the overall goal is the same: fat reduction and body contouring.
With Evolve Tite, one of the three options, body sculpting is taken to the next level. Evolve Tite delivers RF energy to the subdermal layers in your skin, triggering a collagen remodeling process. Over the next few months, your skin rebuilds itself with the strong new proteins improving laxity and firmness.
We typically use Evolve Tite on abdominal areas, upper arms, flanks, buttocks, and thighs. Typically, three to six treatments are recommended, spaced one week apart. Patients can expect to see results between three and six months following the completion of their treatment series.
2. Evolve Transform
Reduce fat and build muscle at the same time with Evolve Transform, another Evolve option that utilizes both radiofrequency energy (RF) and electrical muscle stimulation (EMS) to deeply heat fat tissue and force muscle contractions. This treatment leads to stronger muscles, fat reduction, and enhanced skin appearance. Evolve Transform can deliver results that also include reducing the appearance of cellulite.
We typically see patients needing three to six Evolve Transform treatments to get their desired results. Each appointment is spaced a week apart, and results are seen within three to six months.
3. Evolve Tone
Evolve Tone is the final treatment in the Evolve line that focuses on reduction of fat and toning of muscles that leads to a more slender appearance. With Evolve Tone, electromagnetic energy is used to stimulate contractions within the muscles of the abdomen, thighs, and buttocks. This treatment strengthens the muscles and leaves behind a better-defined, more sculpted appearance.
We generally recommend between three and six Evolve Tone treatments, spaced a week apart. Often, patients start to see results between three and six months after the completion of the treatment series. Maintenance treatments may be necessary to keep up the results.
4. Morpheus8 Body
Combining microneedling and radiofrequency energy (RF), Morpheus8 Body is used to remodel and tighten skin on the body, and the thermal energy it uses can help trigger your body to melt away fat and increase collagen production. Morpheus8 Body also encourages skin cell production, which can leave the top layer of your skin looking smoother and brighter, as well. For this reason, it is frequently used on and around the face and neck.
The technology behind Morpheus8 penetrates deeper than the other options on the market, targeting a depth of 8mm, allowing the provider to target fat cells deeper under the skin. Additionally, Morpheus8 is one of the safest technologies for all skin types, posing little risk of hyperpigmentation.
We recommend Morpheus8 Body for patients looking to reduce small areas of fat and tighten skin. While this treatment can be uncomfortable to some, we can also apply a numbing cream and offer additional pain management options that will allow the treatment to be completely pain-free. Our handheld device is small enough to accurately target just the areas you want treated. For best results, you may need between three and four treatments.
Liposuction vs. Non-Surgical Fat Reduction
While the above treatments are alternatives to lipo, they aren't necessarily right for everyone. When you are looking for substantial fat removal, liposuction is probably the way to go. Non-invasive, non-surgical techniques tend to work better for small-scale jobs. If you are looking for lighter contouring of body fat, non-surgical options are effective and less expensive than liposuction, which makes them a very attractive option. Additionally, they don't require painful surgery with weeks of recovery.
If you are considering a non-surgical alternative to liposuction in the Kansas City area, look no further than Mirabile M.D. Our team of trusted professionals can help you get your desired look with minimal pain and little-to-no downtime. Whether you are interested in an Evolve X treatment or Morpheus8 Body, reach out to book a consultation today at 913-888-7546.