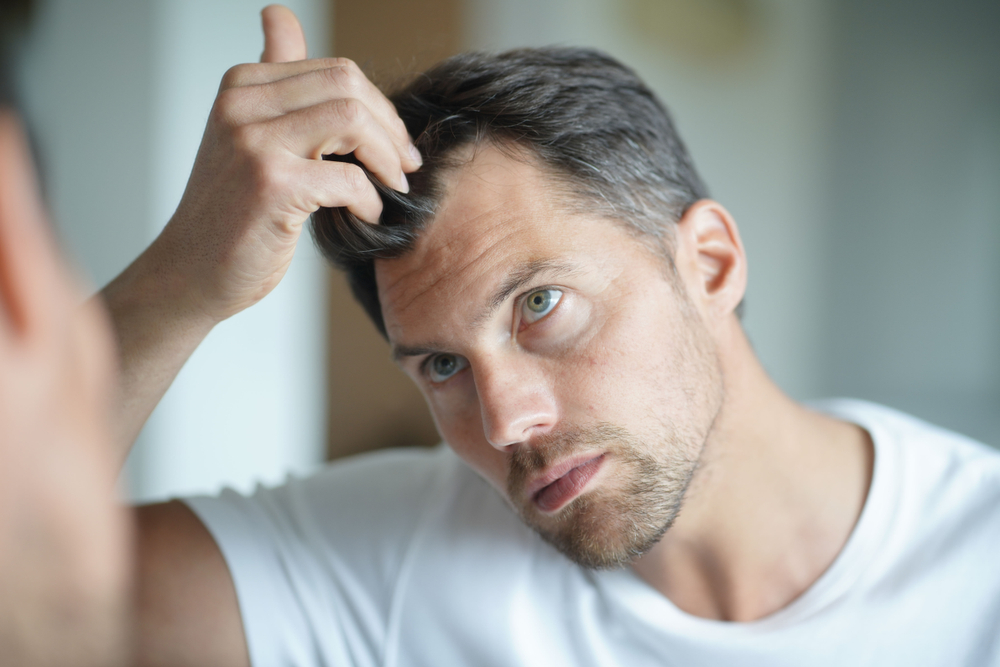 Are you facing the unwanted issue of hair loss and the drawbacks that come with it? If so, consider signing up for PRF hair loss treatment. Hair loss, resulting from alopecia or other conditions, is a common occurrence among adults. In fact, approximately 80 percent of men and 50 percent of women will encounter this concern at some point in their lives. Furthermore, the probability of experiencing hair loss tends to increase after the age of 50.
PRF (Platelet-Rich Fibrin) hair loss treatment is a promising option for various individuals seeking effective solutions. It is suitable for both men and women experiencing hair loss caused by various factors, including:
Genetics

Hormonal Changes

Medications

Medical Conditions

Vitamin

Deficiencies
This process is appealing because it is a non-surgical and minimally invasive approach to hair restoration. If you're looking for a safe and natural way to combat hair loss, consider consulting with a qualified professional to determine if PRF treatment is right for you.
What Is PRF Hair Loss Treatment and Restoration?
PRF hair loss treatment and restoration is an innovative solution for hair loss. It involves using the healing properties of your own blood to trigger hair growth and improve hair density.
During the procedure, blood is drawn, and platelet-rich plasma (PRP) is isolated and combined with fibrin to create PRF. This PRF is then injected into the areas of the scalp experiencing hair loss. PRF releases growth factors that promote hair follicle regeneration, awaken dormant follicles, and enhance blood supply to the scalp.
This process leads to the growth of new hair and improves existing hair quality. PRF treatment is minimally invasive, safe, and offers natural-looking results.
PRF Hair Restoration Benefits
This procedure can help most people who are experiencing hair loss, especially those who are still in the early stages. When you work with the right providers, you can receive personalized treatment and enjoy natural-looking results. There are many benefits to PRF hair restoration, including:
Non-Invasive Procedure:

With a simple blood draw and targeted injections, PRF treatment is minimally invasive, ensuring minimal discomfort, quick recovery, and avoiding the risks associated with surgical interventions.

Safety and Effectiveness:

PRF utilizes autologous components derived from your own blood, reducing the likelihood of adverse reactions or complications while providing an effective and reliable hair restoration option.

Versatile Solution:

No matter what the reason for your hair loss is, PRF can address various causes and offer potential benefits for a wide range of individuals.

Regenerative Properties:

By releasing growth factors, PRF stimulates dormant hair follicles, jump-starting the natural regeneration process and promoting the growth of new, healthy hair.

Enhanced Hair Quality:

PRF not only encourages new hair growth but also improves the thickness, density, and overall quality of existing hair, resulting in a fuller and more vibrant appearance.
What Happens During a PRF Hair Loss Treatment?
The first step of the PRF hair loss treatment is getting your blood drawn. This blood will then be spun in a centrifuge machine to separate the platelet-rich plasma from other blood components. Next, the PRP is processed to create PRF, which is then carefully injected into the areas of your scalp experiencing hair loss.
Once injected, the PRF releases growth factors that stimulate the hair follicles and promote regrowth. These growth factors awaken dormant follicles, improve blood supply to the scalp, and rejuvenate your hair's health. As a result, this process leads to the growth of new hair and improves the thickness and density of the existing hair.
This entire process is minimally invasive, causing little to no discomfort. It also does not take a lot of time, allowing you to resume your daily activities soon after your treatment. As time passes, the hair follicles will respond to the treatment, and you will see improvements.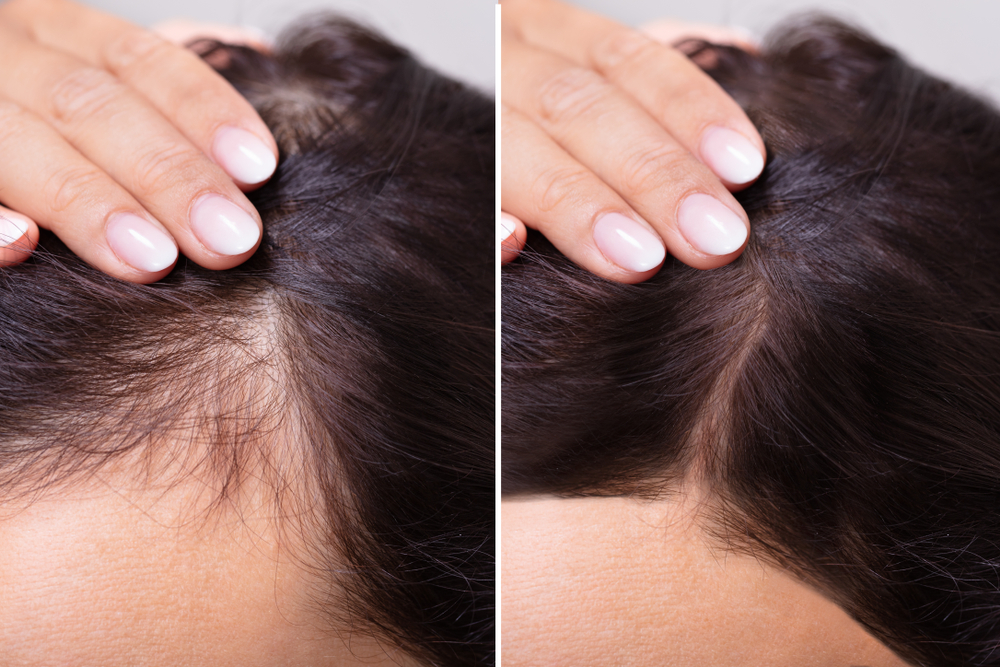 Recovery and Results of PRF Hair Restoration
Recovering time for PRF hair treatment is incredibly minimal, as the treatment itself does not take a lot of time. While there is very little risk of feeling any pain, you can take over-the-counter medication to ease any discomfort. Do not, however, rely on an ice pack on your scalp, as it will interfere with the PRF activity.
If your scalp is red or pink, rest assured that the coloring will go away in just a few hours. Additionally, it may be necessary to hold off on your day-to-day hair routine so the healing process can work as intended.
After multiple treatments, the final results of your PRF hair restoration will become visible in six to 12 months. It is important to note that the results of the treatment may not be permanent. Be sure to manage your expectations and consult trustworthy providers to determine the most suitable maintenance approach for your needs.
Is PRF Hair Loss Restoration Right for Me?
If you're seeking a safe, natural, and effective solution for hair loss, PRF treatment may be worth considering. PRF offers promising results with its ability to stimulate natural hair growth, improve hair density, and enhance overall hair quality.
To determine if PRF hair loss treatment is right for you, consult with a provider from Mirabile M.D., and we can assess your condition, hair-loss causes, and the best treatment options. Contact us today by calling 913-888-7546 and request an appointment for your PRF hair restoration goals in the Kansas City metro area.