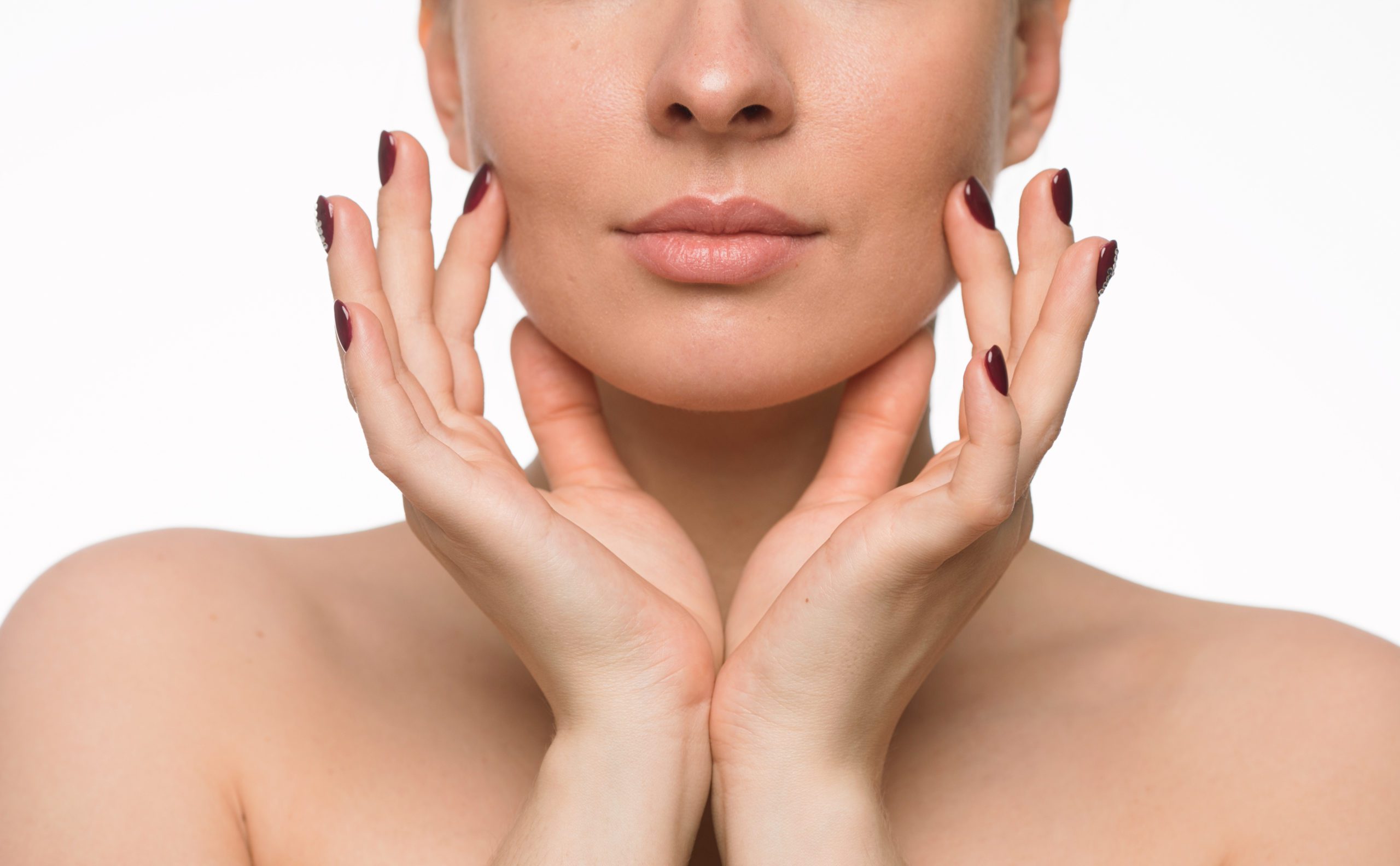 Hydrafacial treatments have become immensely popular as a leading choice for many people's facial skincare spa routines. Because this treatment is non-invasive yet still effective, many people see major benefits, no matter what skin type they have. Even those with skin conditions or sensitive skin can benefit from the results of a Hydrafacial treatment.
Mirabile M.D. offers Hydrafacial treatments for patients looking to cleanse and hydrate their face, as well as experience the rejuvenation from a full extraction and exfoliation of their skin. If you're considering a Hydrafacial treatment, here's everything you need to know.
What Is a Hydrafacial?
A Hydrafacial treatment involves a multi-step process that includes cleansing, exfoliating, extracting, and hydrating to provide you with clearer, smoother skin. This non-invasive procedure uses vortex swirling technology that suctions and exfoliates to remove dirt, dead skin, debris, blackheads, and other impurities. In addition, your pores are replenished with antioxidant-rich-creams or serums that are infused into your skin.
Other facial treatment options, such as chemical peels or laser resurfacing, can leave your skin red and irritated after treatment. With a Hydrafacial treatment, however, this is not the case. The Hydrafacial treatment uses advanced technology to resurface, clear out your pores, and hydrate to improve the look and health of your skin.
The Hydrafacial treatment has proven to provide consistent results no matter what skin type you have. This treatment is also often used in conjunction with other add-on services, such as LED light therapy. Blue light is very effective in helping with acne, while red light can help to reduce any visible wrinkles.
What Happens During a Hydrafacial Treatment?
A HydraFacial procedure consists of three steps. They are as follows:
Cleanse and Peel: The hydra peel tip is used to gently cleanse, exfoliate, and resurface your skin. Unlike other chemical peels that can be painful or irritating to your skin, the Hydrafacial peel solution is personalized for your skin type and needs. The purpose of this peel is to loosen debris that's buried deep inside your pores.
Extract and Hydrate: This process gently opens your pores and removes dead skin cells, surface oils, blackheads, debris, and other impurities. We use gentle suction to unclog your pores, leaving your skin looking brighter. Afterward, a nourishing topical moisturizer is applied to hydrate and improve the health of your skin.
Fuse and Protect: A blend of peptides and antioxidants customized for you is infused into your skin, providing beneficial nutrients and rejuvenation. This process can reduce the appearance of fine lines, wrinkles, hyperpigmentation, dull skin, and enlarged pores.
After your treatment is complete, your provider may follow up with other procedures if you choose to add on any services, such as dermal fillers, laser treatments, or light therapy. Fortunately, HydraFacial treatments are gentle enough on your skin that you may complete other treatments during your visit.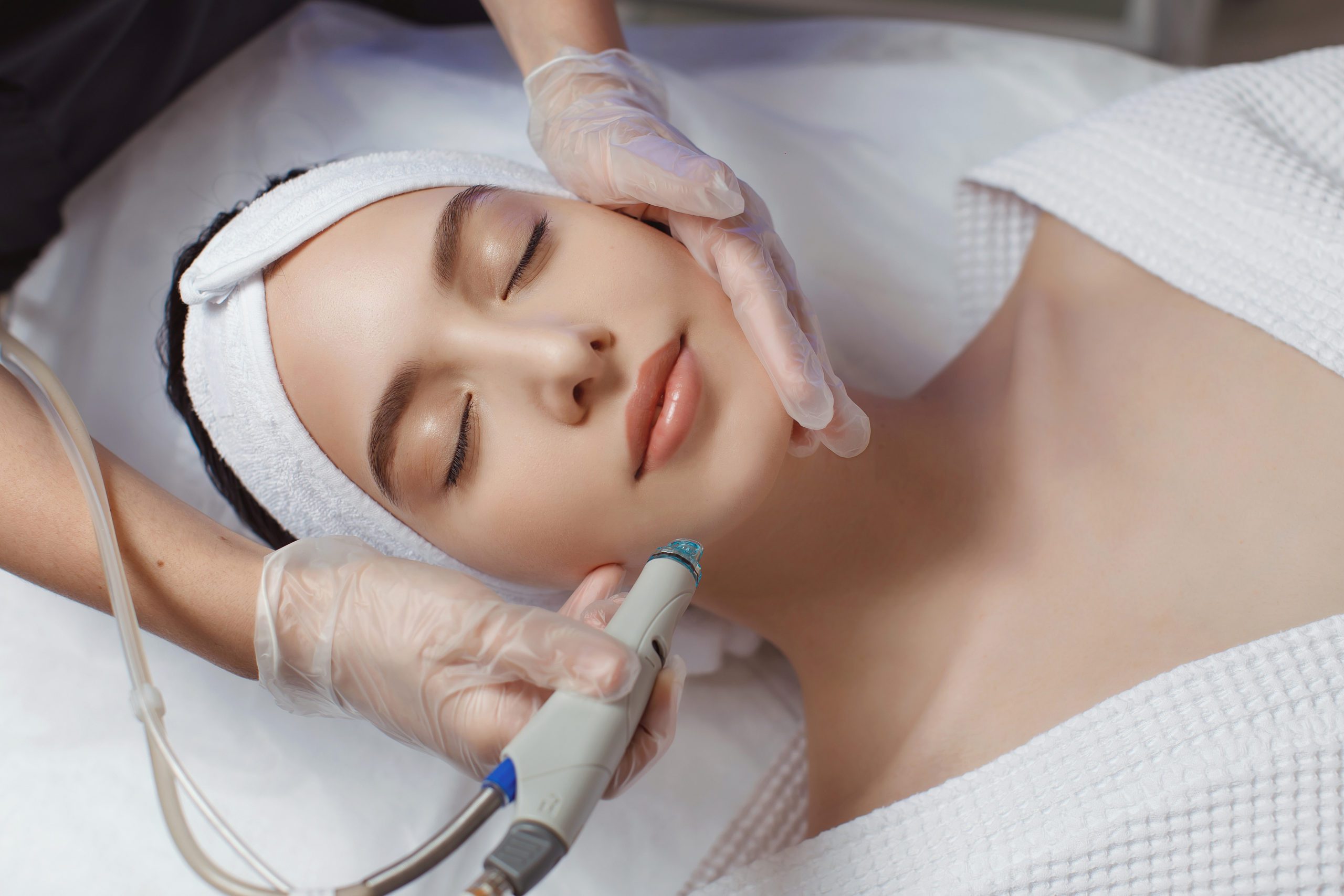 The Benefits of a Hydrafacial Treatment
There are numerous HydraFacial benefits that can help treat many beauty issues people experience, such as wrinkles, breakouts, large pores, and thinning skin. If you're considering a HydraFacial treatment, here are some benefits to consider.
Improved Appearance: Hydrafacial treatments help to reduce hyperpigmentation, acne, blackheads, fine lines, wrinkles, and so much more. This treatment is meant to remove any signs of aging and improve the evenness of your skin, leaving you with a glowing, radiant look.
Works On All Skin Types: Whether your skin is sensitive, dry, oily, or acne-prone, Hydrafacial treatments are effective for all skin types.
Consistent Outcomes: Because the Hydrafacial technology controls much of the treatment process, it's easy to achieve high-quality, consistent results after every treatment session.
Gentle Yet Effective: Hydrafacial treatments are a great alternative to harsher facial treatments. The Hydrafacial process is personalized for your skin to get the best results.
No Downtime: There is no post-procedure downtime, so you can schedule your appointment in the middle of a busy day without having to worry about any aftercare. For those who want a low-maintenance treatment with fast results, Hydrafacial treatments are the perfect option.
Fast Results: Hydrafacial treatments are non-invasive, so you will see positive results right away. The treatment will immediately leave a healthy, luminous glow on your skin.
Hydrafacial Treatment Aftercare
There are no Hydrafacial side effects, and aftercare is very easy considering that no downtime is involved. By the end of the Hydrafacial treatment, clients can expect glowing and radiant skin with smaller pores and smoother skin texture.
With no downtime, you can continue your usual skincare regimen immediately following the procedure. The manufacturers behind Hydrafacial suggest that to maintain results at home, it's best to use medical-grade skin care products like cleansers, anti-aging serums, SPF, and night cream. Your esthetician can recommend an at-home skin care regimen for your specific skin type and needs.
If you're looking for long-term results from a Hydrafacial, you'll need to repeat treatments. Results typically last four to six weeks, so we recommend scheduling your treatment monthly. If you've never had any type of facial or esthetics care before, you may need to start with two to four times a month for at least three months to better establish a baseline for facial skin health.
Hydrafacial Treatment at Mirabile M.D.
The Hydrafacial treatment at MedCosmetic, the medical spa division of Mirabile M.D. Beauty, Health & Wellness, is a full-face treatment that incorporates a relaxing facial massage to make it a more spa-like experience. The treatment itself is very corrective, but we also strive to make it relaxing for you.
Our full-face Hydrafacial treatment lasts about 60 minutes. Patients often wonder, "How much does a HydraFacial treatment cost?" We currently charge $170 for a one-hour Hydrafacial procedure.
We also offer the Hydrafacial Deluxe package which provides treatment of the full face, neck, and decollete. This package includes a relaxing massage and your choice of two add-ons, such as a lip add-on, LED light therapy, and boosters for additional treatment of specific skin conditions. In addition to treating the face, our Hydrafacial treatment can be used to treat the back and hands.
If you'd like to learn more information about the Hydrafacial treatment or any of our other MedCosmetic options at Mirabile M.D., contact us today at 913-888-7546.