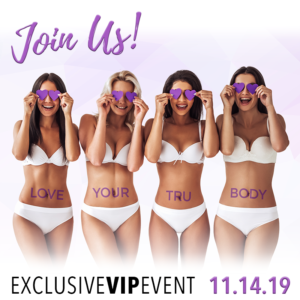 Define, Sculpt and Show Off a Little More Skin!
We have 2 Body Solutions that you can trust to get slim and sculpt your body …without major changes to your lifestyle! truSculpt iD and truSculpt fleX!
truSculpt iD is the revolutionary nonsurgical body sculpting treatment, clinically proven to permanently eliminate fat cells around stubborn areas, like your stomach and love handles.
INTRODUCING…truSculpt fleX
1ST IN KANSAS CITY!
truSculpt fleX uses a unique multi-directional stimulation (MDS) technology to build muscle more efficiently and beyond the body's natural ability to exercise.
"Get the body definition you want, even in areas that have been resistant to diet and exercise. Say 'GoodBye' to those areas that bother you!" James Mirabile, M.D, FACOG
_
CUSTOMIZED & PERSONALIZED TREATMENTS
_
DECREASE CIRCUMFERENCE & DESTROY FAT
_
TONE & SCULPT MUSCLES
_
NO DOWNTIME
EVENT INFORMATION
Special event only pricing!
Register to win products and services!
WHEN:
Thursday, November 14th
6:00PM-8:00PM
Light fare and beverages served
WHERE:
Mirabile M.D. Beauty, Health & Wellness
4550 W 109th Street, Suite 130
Overland Park, KS 66211
913.888.7546
RSVP:
Limited space available. To reserve your spot at this very exciting event, please register here.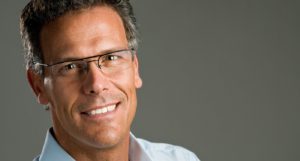 Join us at The Gents Place in Leawood
We are thrilled to join our friends, The Gents Place, for an educational and entertaining happy hour Thursday, November 21.
Enjoy complimentary beverages, food, giveaways and conversation with fellow The Gents Place Members and guests.
James Mirabile, M.D., FACOG will be leading an informative discussion about men's hormonal health. Dr. Mirabile will share information about testosterone including symptoms of low T and natural, safe hormone replacement. NCEA Certified Licensed Esthetician, Tama Veltri, will also be on hand discussing medical spa services most commonly sought by her male patients.
When: Thursday, November 21, 2019. 5:30 p.m. to 7:30 p.m.
Where: The Gents Place, Leawood. 11544 Ash Street, Leawood, KS 66211
RSVP required: Send an email with your name and number of guests to: leawood@thegentsplace.com