Medi-Weightloss® Overland Park, Kansas – The One That Works.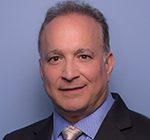 Under the ownership of our on-site physician, James Mirabile MD, our medical team works closely with patients to help lose weight and keep it off. You eat real food purchased at the grocery store, not packaged or powdered meals. Our medical professionals prescribe a program for you based on your lifestyle and your medical history. The combination of our exclusively formulated Signature Supplements, vitamin and mineral based injections and FDA approved prescription appetite suppressants (if prescribed) work together to enhance your metabolism, manage appetite and keep you feeling great during your weight loss process.
Balance education, appetite management, and activity to lose weight.
Learn strategies to keep weight off using real food.
This is not a quick fix. This is a lifestyle change.
Medi-Weightloss is a physician-supervised, three-phase weight loss program that provides you with the tools you need to lose weight and keep it off. On average, Medi-Weightloss patients lose 7 pounds the first week, and then, 2 to 3 pounds each week thereafter for the first month.
We provide our services for men and women throughout Kansas City. For more information regarding weight loss in Overland Park, Kansas City and the Medi-Weightloss program, or would like to request an appointment, simply submit an online request or visit our clinic!