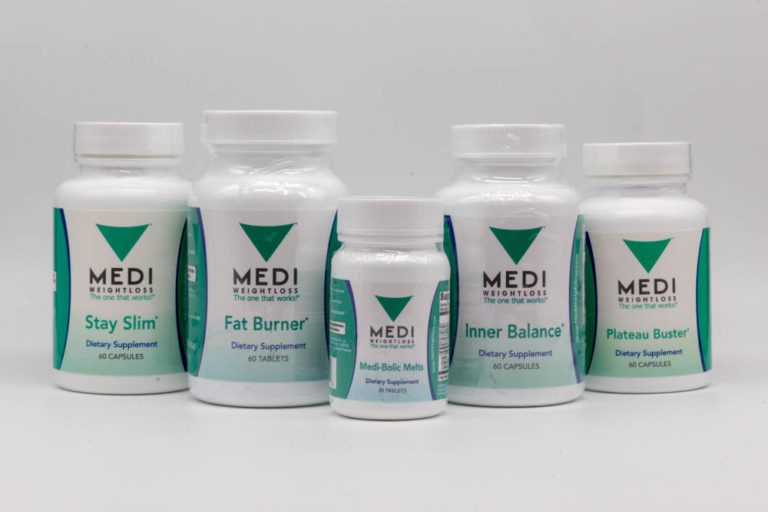 What's in Medi-Weightloss Products?
Medi-Weightloss Signature Supplements and Products contain only the highest-quality ingredients and are specifically designed with proprietary formulations that supply the nutrients you need to help you achieve and maintain your ideal weight.
More on Medi-Weightloss Products
Medi-Weightloss food products are great on-the-go options! Our products are specifically designed for someone following a low carbohydrate lifestyle and help to keep you in a state of ketosis. All food products have the optimum amount of protein with low amounts of calories and carbohydrates. Our food products include a variety of protein bars, protein shakes, sweet and salty snacks, soups and beverages.
Medi-Weightloss high-quality vitamins and supplements are a critical part of the Medi-Weightloss program to help aid weight loss ensure patients are getting optimal nutrition needs.
To purchase any of our best quality products, stop by our office in Overland Park.