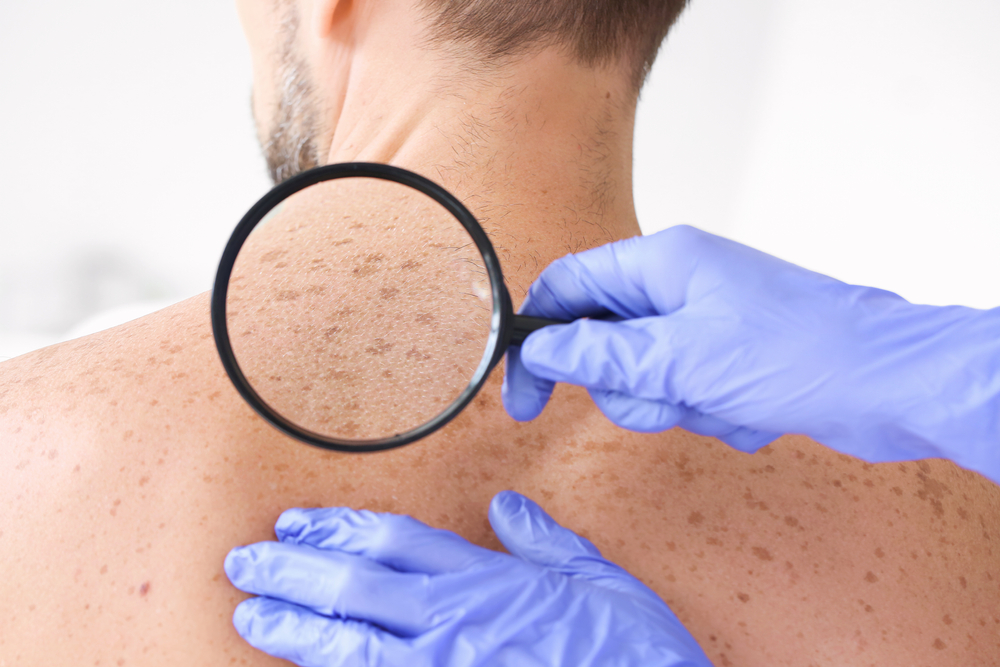 Brown, pigmented spots on your face, arms, or shoulders, commonly known as sunspots, result from continuous sun exposure. These spots can become super pigmented and distracting to other features, leading many to wonder what is the best way to reduce sun spots on the face and other areas of the body.
Fortunately, several remedies can help diminish their appearance. From laser treatments to microneedling, various treatments have proven to clear up sunspots, reduce wrinkles, and provide glowing skin.
What Are Sunspots?
Sunspots are leveled brown spots that develop on the surface of one's skin. They are especially frequent for people with fair pigment and those who are older than 40. Often known as liver spots or solar lentigines, they can emerge on the skin after long-term sun exposure.
Sunspots themselves are not cancerous or harmful to your health. However, if you develop marks that appear to be sunspots, visiting a dermatologist is ideal to ensure they aren't stemming from a more severe condition. 
Where Do Sunspots Come From?
Sunspots can develop gradually as you're exposed to UV rays from sunlight. The outer layer of the skin has cells that contain the pigment melanin. Melanin protects the skin from the sun's UV rays. When these rays burn the skin, they can reduce its elasticity, leading to premature aging.
People tan or burn from sunlight because it causes the skin to produce more melanin and darken. Unfortunately, the same bronze glow you get from tanning when you're younger can be why these sunspots appear as you age. That is why everyone, especially those who sunburn easily, should be cautious about long-term sun exposure.
How to Reduce the Appearance of Sunspots
Whether you're searching for at-home remedies to remove sunspots or professional MedCosmetic solutions, plenty of treatments are offered to reduce or remove sunspots, and you'll visibly notice a difference in no time. 
1. Laser Treatments
Various laser treatments that target specific issues in the skin. Some laser treatments will focus on spider veins and redness in the skin, and others are geared toward sun damage or melasma.
A treatment like excelV+ might be best to reduce sunspots. This solution is safe for most skin types and reduces pigmentation from sun damage. In everyone's skin lies a substance called melanin, which gives skin its color. When melanin is produced in high concentrations, it results in brown spots and uneven skin tone. 
A treatment like Pico Genesis is best for melasma. Pico Genesis uses higher peak power with a strong, non-thermal, photomechanical effect to fracture the pigment without causing thermal damage to surrounding tissue. Offering two highly effective laser wavelengths that treat problematic skin conditions without disrupting the skin's surface, this solution provides a more even skin color, increased elasticity, and overall tissue revitalization. 
2. Chemical Peels
The primary purpose of a chemical peel is to activate your skin to shed its top layer of damaged cells. This process uses a thin, acidic solution to remove the outer layers of skin and stimulate the production of new skin cells, offering healthier, new skin to reveal itself.
There are more benefits to a chemical peel than just sunspot reduction. Significant improvements in wrinkles, acne scarring, and age spots are apparent after this treatment, as well. The fresh layer of skin will be tighter, healthier, and glowing. Other issues that contribute to uneven texture and coloring in the skin will also be reduced.
3. Microneedling
If you've ever researched any type of facial treatment for acne scars, stretch marks, or sunspots, then you've probably heard of microneedling. This minimally invasive procedure uses thin needles to penetrate the top layer of your skin. Typically performed on the face, these tiny holes are enough to initiate the wound-healing process of three primary phases:
Inflammation:

Activated by piercing the dermal tissue, platelets release cytokines and growth factors that act as signals for the body's immune system. Neutrophils and macrophage cells are sent in to disinfect the wounds, clear the debris, increase blood supply (angiogenesis), and create new cellular and extracellular materials (the granulation process).

Proliferation:

In this stage, the fibroblasts (cells that make up much of the dermis and create the extracellular matrix), keratinocytes, and epidermal cells continue to divide to populate the areas of damage and secrete growth factors and extracellular matrix, such as elastin and collagen.

Remodeling:

At this stage, the wound has been replaced with new dermal tissues, and the newly formed vasculature is now matured. The collagen in the newly formed tissue is now replaced with the more vital collagen, and the tissue contracts to cause a "shrink-wrap" effect on the skin.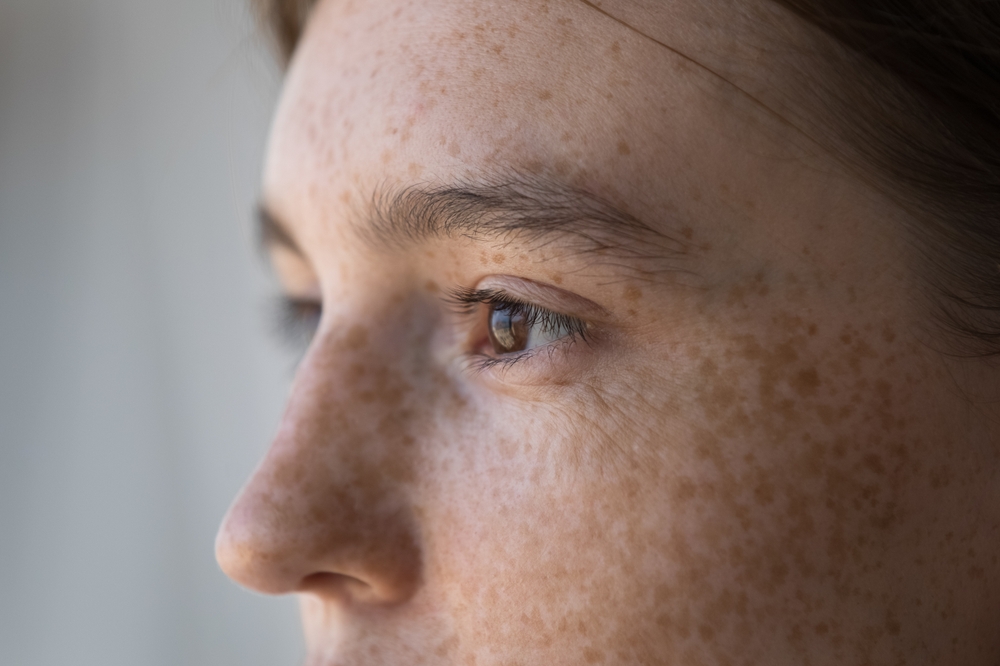 Choosing a Sunspot Treatment Option
Choosing the best solution for your skin can be tedious when you don't know exactly what you're searching for in a spectrum of facial treatment options. There's a wide range of treatments depending on what specific issues you want to target in your skin. 
Our providers at Mirabile M.D. can help guide you in your decision process. We offer Skin Pen Microneedling, dermaplaning, and different options for laser treatments and chemical peels for more specific solutions to your skin's unique texture and pigment.
Benefits of Sunspot Removal
Clearer skin, healthier skin cells, and an overall glow are all benefits of sunspot removal treatments. Since many of these solutions encourage the growth of newer tissue and collagen production, results include more than just reduced sunspots.
Many people notice brighter complexion, even texture, and color, decreased fine lines, and a tighter, lifted facial structure after receiving these treatments.
Maintaining Your Results
Now that you've acquired the results you were searching for, it's essential to maintain the health of your skin. Here are a few helpful tips for maintaining your glow:
Always Wear Sunscreen:

After the cells in your skin have been damaged by UV rays, they are programmed to produce darker pigment. With the production of dark pigment, sunspots can emerge quicker than they did before. To slow and prevent the production of sunspots, wearing sunscreen with a higher SPF can protect the appearance of your skin, especially as you age.
Follow-Up Appointments:

Microneedling and chemical peels are safe to do every four to six weeks. For long-lasting, maximum results, continuing with several sessions is recommended. Monthly facial services, such as the Hydrafacial, offer another effective treatment for maintaining results and overall skin health. 
Wear Protective Clothing:

If you are prone to getting sunburnt on your face, arms, shoulders, or even hands, it's crucial to wear a hat and carry an umbrella or shade to protect you from the sun's harsh UV rays. 
At Mirabile M.D., our MedCosmetic team can assist you with personalized sunspot removal solutions. We'll recommend treatments tailored to your skin concerns and create a plan together to maintain results. Contact us today to schedule a free consultation.