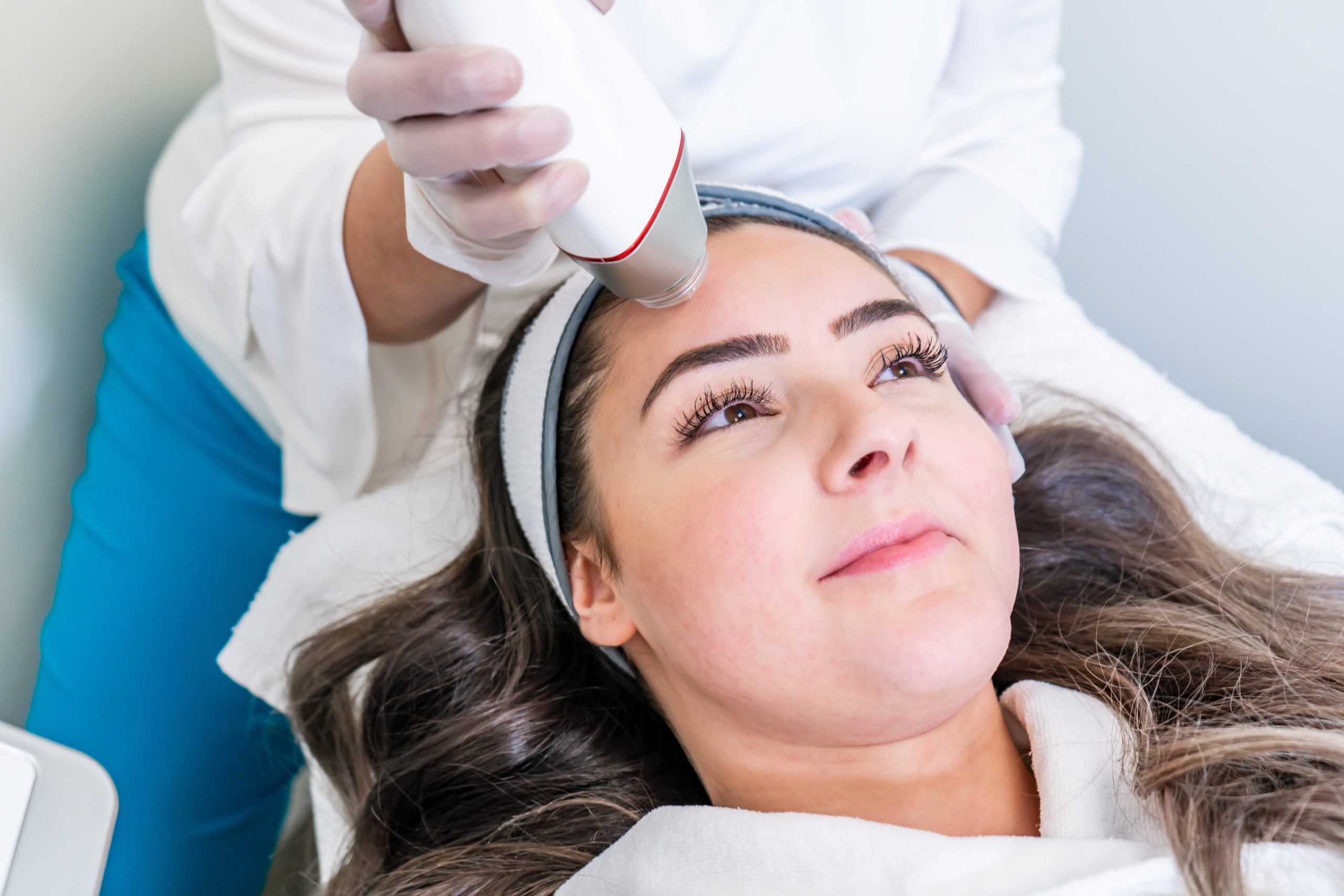 Morpheus8 microneedling with radio frequency (RF) is an effective skin treatment that produces a smoother appearance by improving wrinkles, acne scarring, and laxity. Compared to other microneedling treatments, Morpheus8 uses advanced RF technology to penetrate deep into the skin and get you the results you want.
At Mirabile M.D., we offer many different types of MedCosmetic treatments for our patients, including Morpheus8. Our specialists can help to tighten the skin on your face, neck, under-eye, and abdomen. If you're considering microneedling treatment, here is some important information you should know about Morpheus8 skin treatment.
What Is Morpheus8?
Morpheus8 is a device that uses radiofrequency energy to contour and remodel your face and body. This microneedling is done via subdermal adipose remodeling, meaning that heat is penetrated under the skin to mold and morph aging features so that they appear more youthful.
Morpheus8 is minimally invasive but is specifically designed to target the deeper layers of your skin. It stimulates collagen production in the dermis, the middle layer of your skin containing hair follicles, glands, and nerve endings. The deep fractional radiofrequency treatment allows for collagen remodeling that improves skin appearance and reduces skin irregularities. The building blocks in your skin reorganize themselves in a natural anti-aging process.
This microneedling treatment can penetrate skin tissue up to eight millimeters and is programmable for both face and body fractional treatment. Morpheus8 is also able to remodel all skin tones with minimal risk of inflammation and hyperpigmentation post-procedure.
What Skins Areas Can Be Treated?
Morpheus8 can treat many skins areas with wrinkles and scarring that could benefit from subdermal renewal. The face and neck are the most common areas, but many people receive treatment on their abdomen and arms. We also offer under-eye microneedling treatment to rejuvenate the facial skin and create a smoother look.
No matter what area you are having treated, Morpheus8 improves skin complexion and texture for a more radiant look and feel.
What Are the Benefits of Morpheus8 Treatment?
Morpheus8 treatment is beneficial in tightening loose skin and underlying fatty tissue. Since it delivers the deepest fractional treatment possible, there are many benefits to this treatment that make it a favored microneedling procedure.
More options for treatment: Morpheus8 can be used to treat smaller areas on your face and neck, as well as the body. We can target multiple areas of your body where you may be concerned about skin conditions.
Advanced radiofrequency technology: Radiofrequency (RF) technology uses energy to deliver multi-level treatment depths in a single cycle. Because of this technology, Morpheus8 has multiple microneedling configurations that can deliver clinically proven RF energy.
Reduction in treatment and recovery time: Because the RF technology can target skin tissue at multiple levels, there is a reduction in treatment and recovery time. Morpheus8 causes little disruption to the skin surface which results in less downtime compared to ablative laser treatments.
Safe on most skin types: Morpheus8 is safe to use on all skin types up to and including type VI with minimal risk for post-procedure complications like inflammatory hyperpigmentation. It's also proven to reduce wrinkles and rebuild collagen in all skin types as well.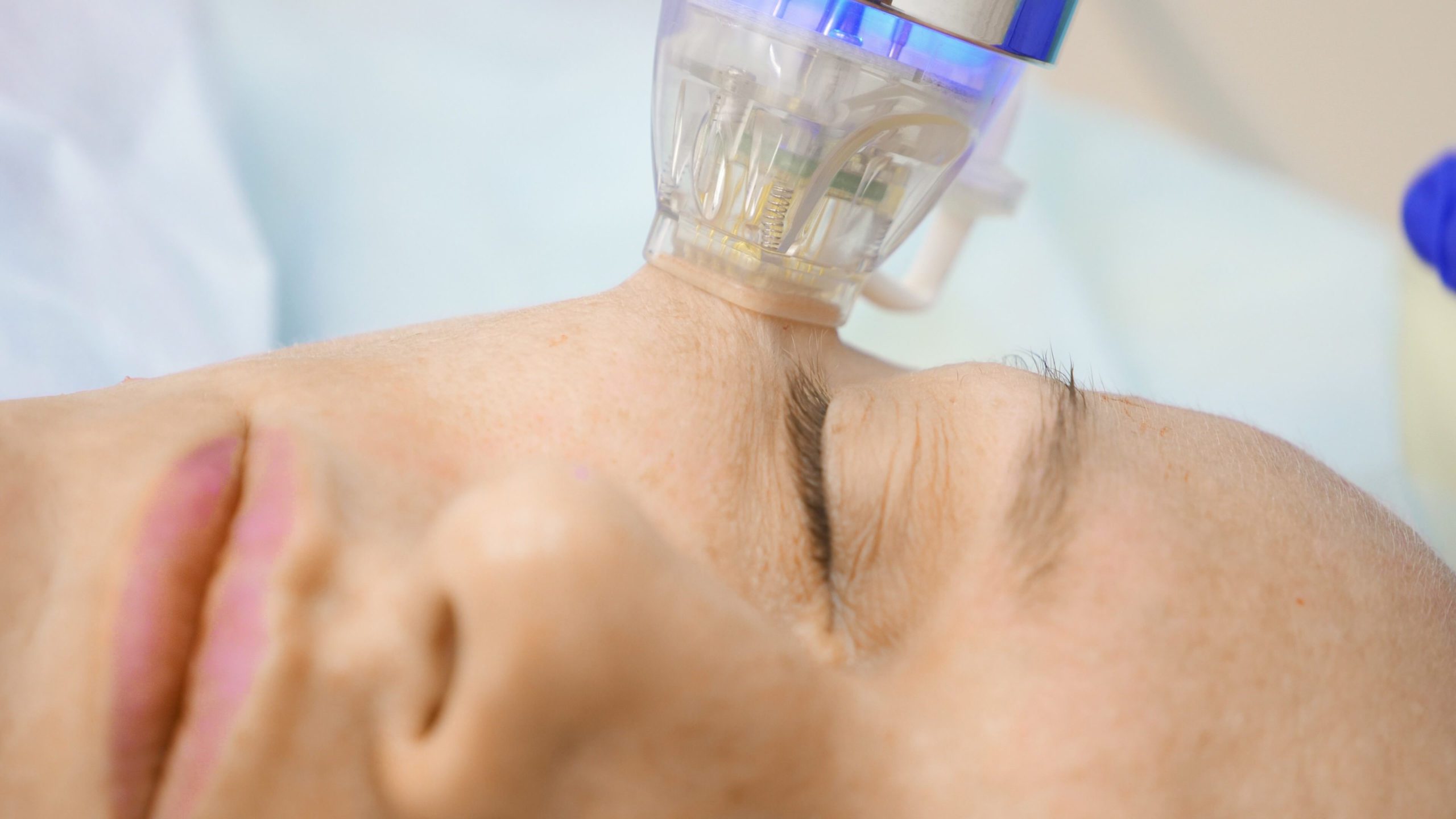 Preparing for a Morpheus8 Treatment and What to Expect
Depending on your treatment regimen, you should expect at least one to three treatment sessions with your provider. Before each session, you'll want to avoid direct sunlight and prolonged sun exposure for at least three days before the procedure. Make sure to keep the treatment area clean leading up to receiving Morpheus8, especially if your face or neck is being treated.
On the day of your treatment session, avoid putting on any skin moisturizers such as lotion or oils. During the procedure, Morpheus8 will heat the deep layers of your skin in a controlled manner to revitalize and rebuild the collagen. Microneedling involves inserting tiny needles into your skin, so your provider will use a numbing cream and will discuss pain relief options with you.
Post-Morpheus8 Treatment Care
After receiving Morpheus8 treatment, you will experience some swelling and redness at the treatment area. It may also feel like you have a moderate sunburn with warm and tight skin. You may also experience flaky skin or even peeling, which is common. These symptoms usually last for three to five days.
Make sure to keep the treated area clean and moisturized. Wash your hands before touching the treated area, and use clean towels, rags, and pillowcases to avoid infection. If you are exposed to sunlight after treatment, apply sunscreen with a high SPF.
Visible results from Morpheus8 treatment can occur within a few days, but the most noticeable results typically appear after three weeks. You will continue to see improvements with your skin up to three months after treatment, especially if you receive multiple Morpheus8 sessions.
How Does Morpheus8 Compare to Other Microneedling Treatments?
Morpheus8 has become a favorable option for those seeking microneedling treatment because it provides a highly uniform effect. Compared to other anti-aging facial treatments, Morpheus8 causes little to no thermal damage to your skin.
There are other microneedling treatment options as well. Mirabile M.D. wants our patients to have multiple options when deciding what treatment is right for them. We also offer Skin Pen Microneedling and Secret RF microneedling. Skin Pen is a traditional microneedling and Secret RF is a radio frequency microneedling treatment. These treatments are great options if you're looking to improve common skin problems like fine lines, acne scarring, stretch marks, hyperpigmentation, and other scars.
If you want to treat more delicate skin areas like around or under the eyes, Morpheus8 is an excellent option. It can also tighten the skin and improve the appearance of cellulite in many areas of the body, including the face, knees, abdomen, and arms.
What Is Dr. Mirabile's Special Role in Morpheus8?
While there are quite a few practitioners who can administer Morpheus8 treatments, not all of them came into the program early on. With over two decades of experience in non-surgical aesthetics, Dr. Mirabile is so impressed with the efficacy of Morpheus8 that he joined on as an advisor and trainer for other medical providers around the world who seek to learn more about Morpheus8. In his role, Dr. Mirabile has become an international leader in Morpheus8 treatments.
If you're looking for microneedling treatment in Kansas City, Mirabile M.D. offers many different treatment options, including Morpheus8, for an array of skin conditions. Give us a call at 913-888-7546 or visit our website to make an appointment.