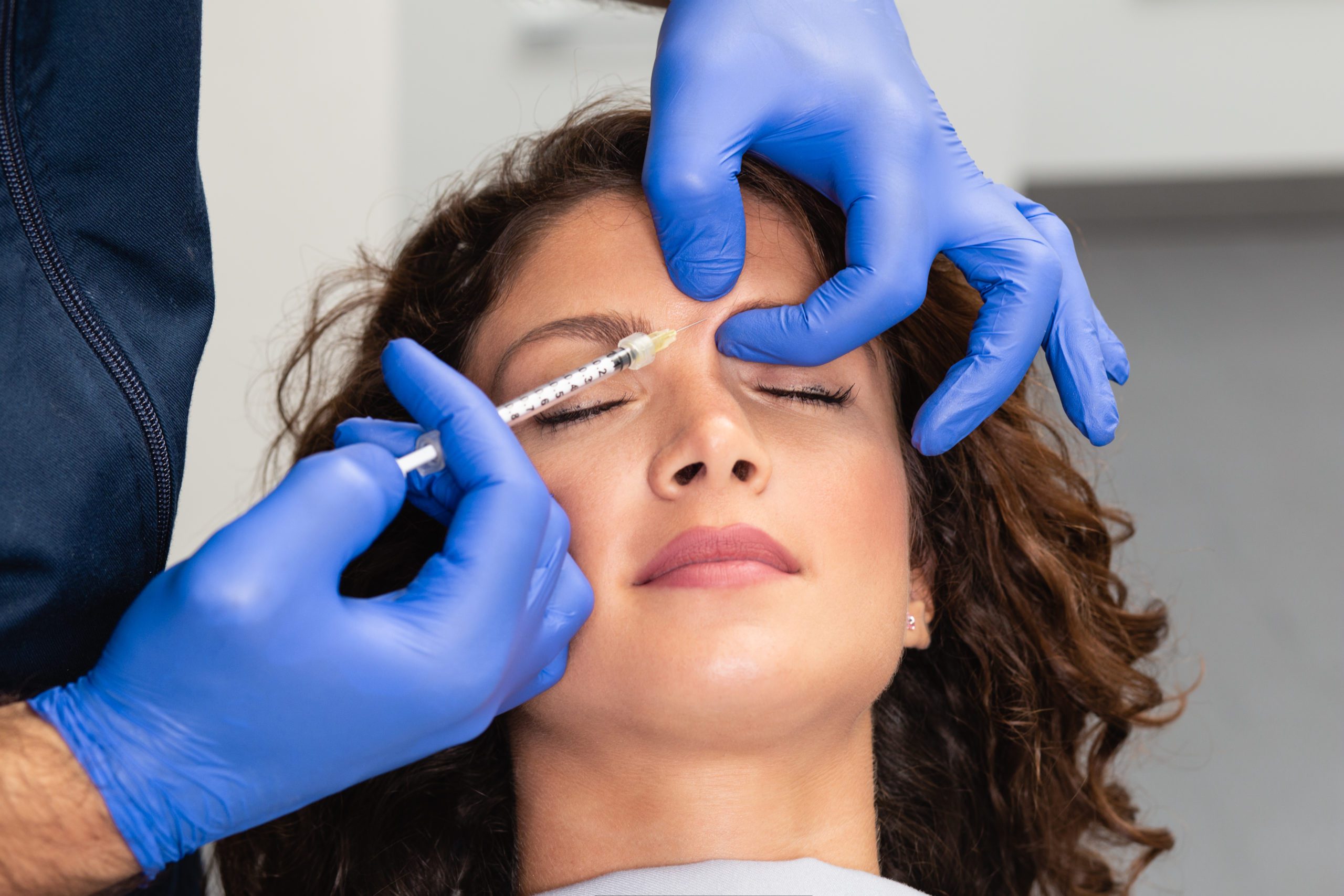 Aging skin is a source of frustration for many people. At Mirabile M.D. Beauty, Health & Wellness, we see clients hoping to smooth their frown lines, crow's feet, and other assorted wrinkles and fine lines of the face with cosmetic injections. A big hang-up for many is the lack of understanding of the different options for injectables. We're here to clear things up and help you decide which injectable is the best choice for you.
Types of Cosmetic Injectables
With several different options for cosmetic injections, it is important to understand the differences of each before making a final decision on your injectable. Let's take a look at each option to get a better idea of what they treat and how treatments occur.
Botox
Botox is the most well-known cosmetic injectable on the market. A big reason for this is that it has been around longer than many other treatment options on the market today.
Botox can be used to temporarily reduce the appearance of moderate to severe frown lines, laugh lines, and crow's feet, as well as forehead lines. Botox  is most effective in treating mild to moderate wrinkles. It works by temporarily relaxing the muscles of the face using botulinum toxin, a neurotoxic protein that can be safely used in small doses.
Typically, results will be noticeable within four to seven days after the injections occur with full results seeting in two weeks following treatment. Results last three to four months, with some people seeing results fade faster than others.
If you are looking for Botox in Kansas City, Mirabile M.D. is a safe, clean choice for your treatment.
Dysport
Another common option is Dysport, which is comparable to Botox in that both injectables are basically the same. Dysport typically sets in faster than Botox. People often find that either Dysport or Botox is better for them based on their metabolism, face structure, and other factors. Like Botox, Dysport is frequently used to treat glabellar lines, those pesky frown lines between the eyebrows frequently called the 11s due to their unique vertical shape that mimics the number 11, as well as other moderate facial wrinkles.
Dysport is also a non-invasive treatment option for temporarily relaxing facial muscles that comes from botulinum toxin. Treatment is typically 30 minutes and results last about three to four months. Results will start to appear within a couple of days after the injections with full results setting in two weeks post-treatment.
Dermal Fillers
Dermal fillers are used to help add volume to specific parts of the face. Fillers can be used to improve facial symmetry, plump and define lips, and combat dark undereye circles from hollowness or bags. Each dermal filler product was made for a specific purpose for ideal results. Here are the dermal filler options at Mirabile M.D.:
Juvéderm: This filler is best used for wrinkles around the nose and mouth for a smoother appearance. Juvéderm can help with moderate to severe wrinkles, with results lasting between six and eight months.
Juvéderm Voluma XC: The Voluma product was made to add volume to the cheeks for those experiencing age-related volume loss. If you need a subtle lift to the mid-face and jowl area, Voluma can provide the contour you are looking for and last up to two years.
Radiesse: This filler can treat moderate to severe wrinkles that form around the cheeks, mouth, and chin. Radiesse is also the first dermal filler to be approved for use in hands. With Radiesse, you can expect results to last 12 to 18 months.
Restylane Lyft: Once known as Perlane, Restylane Lyft provides six to eight months of smoother skin, treating wrinkles around the mouth, chin, and cheeks.
Restylane Silk: Made specifically to treat the area around the mouth and lips, Restylane Silk helps with lip thinning, lost definition, and vertical lip lines with results that can last six to eight months.
Restylane Refyne: Restylane Refyne uses XpresHAn Technology to soften laugh lines—both nasolabial folds and marionette lines—to give the face a more natural look without sacrificing your ability to make facial expressions. This filler can also help correct undereye circles and hollowness with results that can last between six and eight months.
Restylane Defyne: Deep laugh lines are no match for Restylane Defyne. This filler uses innovative cross-linking technology and hyaluronic acid to give the face a more youthful appearance. Results tend to last between six and eight months.
Restylane Kysse: Add fullness to your lips and smooth out upper lip wrinkles with Restylane Kysse. Using XpresHAn Technology, this filler contains hyaluronic acid made especially for lip augmentation. Results can last for up to a year.
Restylane Contour: With Restylane Contour, you can achieve fuller cheeks and restore mid-face contour with the XpresHAn Technology that provides a natural look without sacrificing facial movement. Results can last up to a year.
RHA Collection: Resilient Hyaluronic Acid (RHA) is designed to move with your skin and can be used in the most dynamic areas of the face. Results are natural and can last up to 15 months.
Dermal fillers offer patients a quick treatment that requires no downtime and very few potential side effects. For most fillers, results will be noticeable immediately. Because there is often some mild swelling with dermal filler, it's important not to evaluate your final results until two weeks post treatment. Most fillers will provide results for at least six months, with some lasting up to two years before more treatment is needed.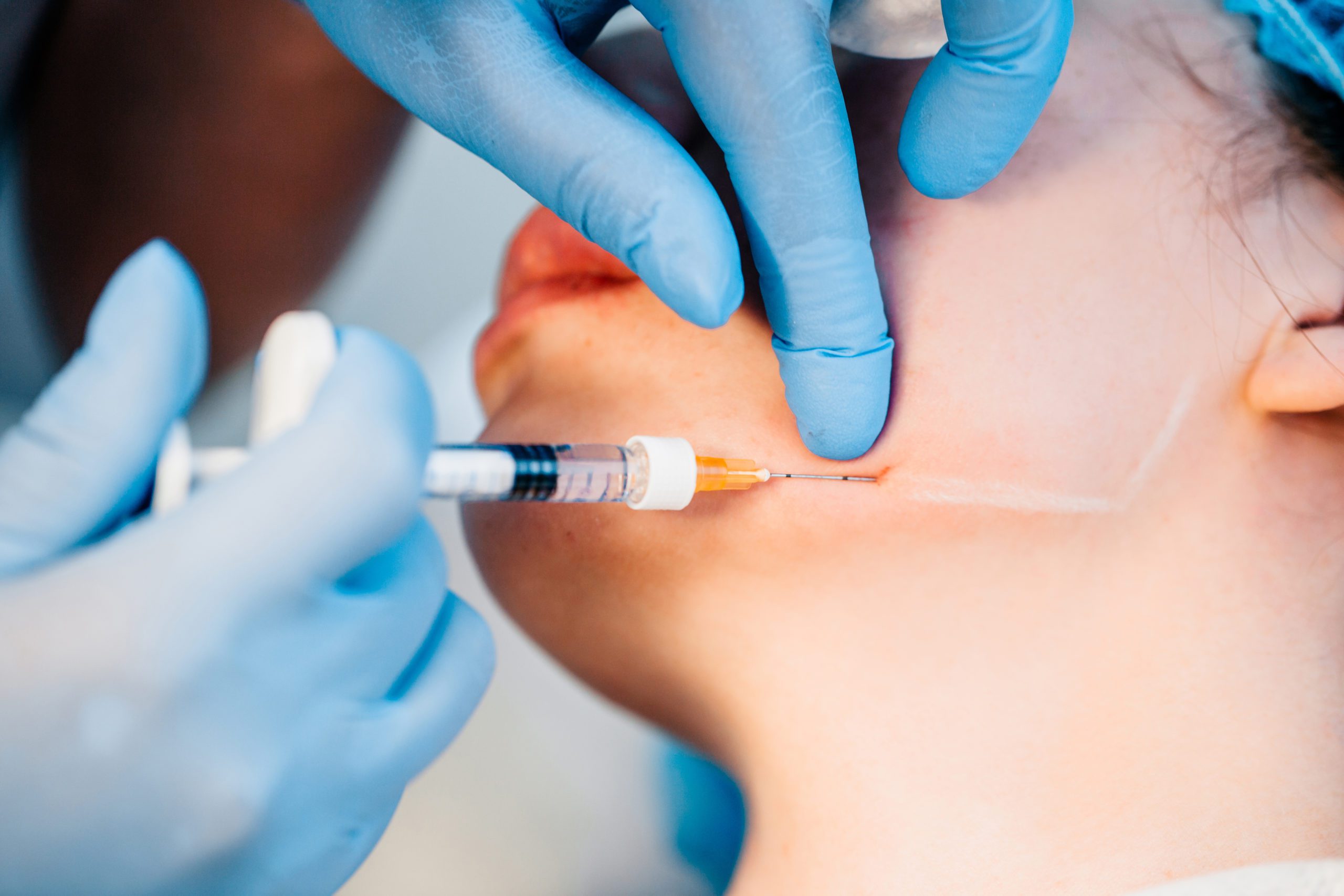 Kybella
Kybella gives patients a non-surgical option for reducing fullness under the chin. This first-of-its-kind treatment helps with submental fullness that destroys fat cells under the chin. By removing the fat under the chin, Kybella helps reduce the appearance of a double chin.
Synthetic deoxycholic acid, the active ingredient in Kybella, helps break down and absorb dietary neck fat when injected into this area. Once these cells have been destroyed, they can no longer store or accumulate neck fat, meaning that once you reach your desired look, no further treatments will be needed.
In addition to reducing fat around the chin, Kybella also stimulates collagen production. The increased production of collagen makes the skin tighter and firmer, leading to a more youthful appearance.
Kybella is an easy treatment for patients. Our highly-trained staff uses multiple small injections of Kybella, which takes about an hour, to help reduce the fat under the chin. The exact number of injections will depend upon the amount of fat under the chin and your desired results. More than half of all patients see desired results in six sessions. Treatments are scheduled a month apart.
Side effects are typically minimal. Patients may experience swelling, numbness, or bruising under the chin.
Sculptra
Sculptra Aesthetic is an injectable that helps rewind the clock to reverse the signs of facial aging. Most patients receive three sessions over the course of a few months to achieve a more youthful appearance. The gradual results of Sculptra can last for more than two years.
Working deep within the dermis, Sculptra replaces lost collagen to provide a better foundation for restoring fullness within facial wrinkles and folds. This injectable uses synthetic poly-L-lactic acid, which is gradually and naturally absorbed into the body to replace lost collagen.
Treatments take between 30 and 45 minutes, and there is no downtime post-treatment. Some bruising may be noticeable, but side effects are rare. Results  occur gradually during the weeks and months after the treatment, and they can last for more than two years.
Micro-Tox Infusion
Our Micro-Tox Infusion treatment is a blend of microneedling technology and custom Infusion Cocktails. The needles used in this treatment are finer than a single strand of hair, but they penetrate the skin enough to help the serums we use soak into the skin and provide superior benefits. A few things that make this treatment a top choice include:
Painlessness
Quick and easy process that typically takes under an hour
Little to no downtime
Better efficiency due to greater therapeutic absorption
We have the following Infusion Cocktails to choose from at Mirabile M.D.:
Fountain of Youth: The Fountain of Youth is our favorite blend because it treats hyperpigmentation, enlarged pores, rosacea, acne, poor skin tone, and fine lines.
Filler Infusion: Our Filler Infusion blend treats fine lines, enlarged pores, poor skin tone, rosacea, acne, and scars.
Serum Infusion: If you wish to treat enlarged pores, poor skin tone, acne, and rosacea, but aren't worried about anti-aging, then the Serum Infusion is a great choice.
Infusion Eye Treatment: For those pesky undereye problems, we have our Infusion Eye Treatment, which treats undereye circles and puffiness, as well as fine lines and skin tone.
We can also do Platelet Rich Plasma (PRP) infusions as part of our Micro-Tox Infusion treatments. An added serum can increase  this treatment's benefit by using the patient's own enriched blood plasma to naturally boost collagen production using anti-aging stem cells.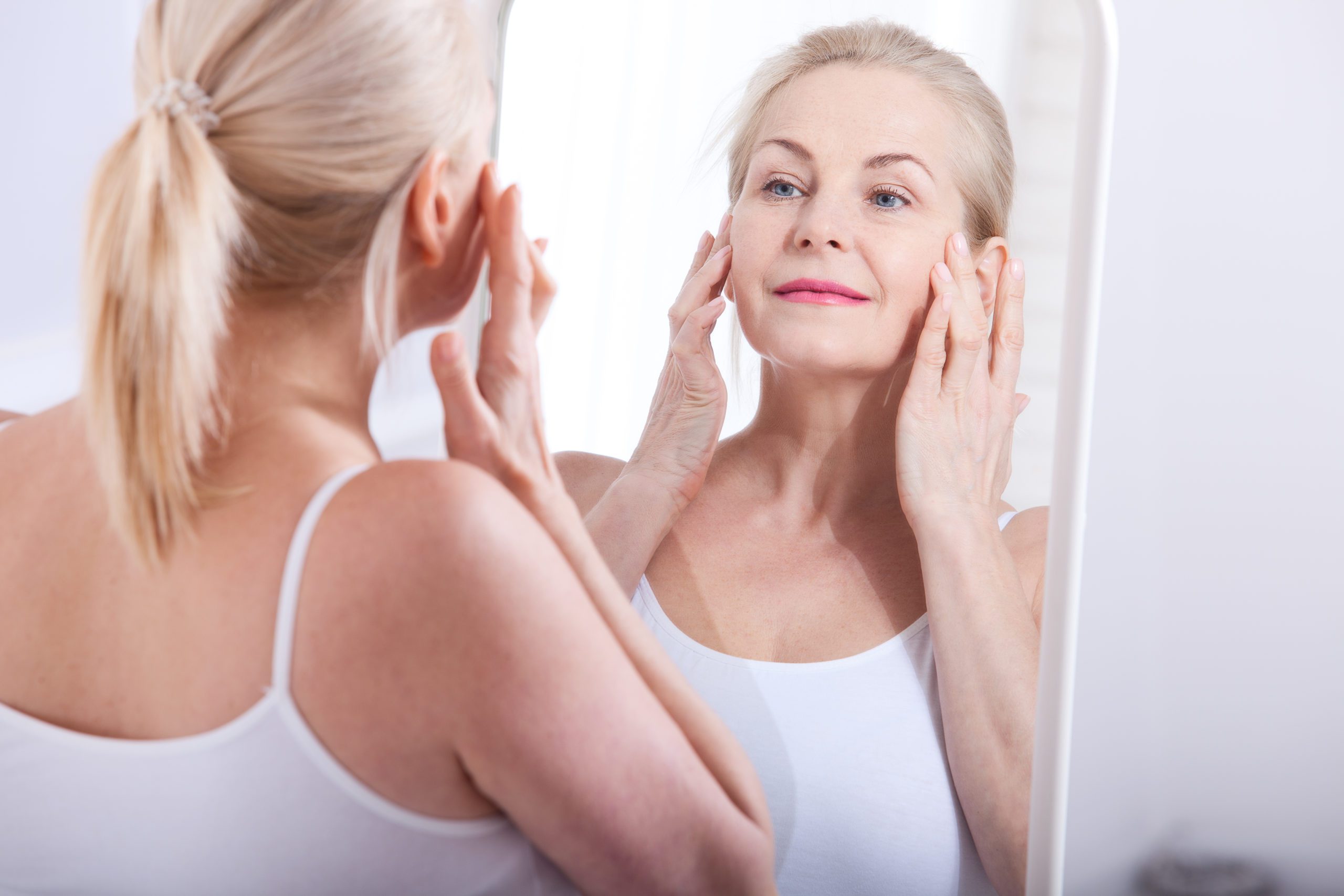 How to Pick a Cosmetic Injectable
Working with a professional is the best way to choose the right injectable for you. At Mirabile M.D., we will look at your skin to see what your main  concerns are. We also take into account your specific facial anatomy as well as your skin type, tone, and texture, as well as the results you are hoping to get from the treatment. All of these things will help us determine the best cosmetic injection option for your skin.
No matter where you go for your injectables, you should talk to a professional to best determine the right cosmetic injection for your goals. Your doctor or nurse injector can point you in the right direction for the best results.
To learn more about the different cosmetic injections available at Mirabile M.D., contact us to set up a consultation today at 913-888-7546. We hope to be your non-surgical treatment provider in Kansas City.